At the heart of ongoing negotiations for the 2019-20 pharmacy contract in England is a desire for the sector to do more. Discussions between the government and the Pharmaceutical Services Negotiating Committee (PSNC) are covering areas as diverse as the future of the medicines use review (MUR) service, the healthy living pharmacy (HLP) programme and the possibility of a national minor ailments service.
Community pharmacy is seemingly the only faction in healthcare in England that is hungry for greater responsibility. So what is preventing the sector from taking it on?
Three speakers at a Public Policy Exchange event in London in March came together from politics, academia and pharmacy to identify a number of barriers to community pharmacists taking on a bigger role.
Digital integration and support
Professor Reem Kayyali, head of pharmacy at Kingston University in London, says that pharmacists are accessible, highly trained, and concentrated in areas where there is need. However, she stresses that "one of the challenges" for the sector "is digital integration".
Professor Kayyali gives the example of a trip to Switzerland she took five years ago, where despite not being as far ahead as England in terms of services offered, community pharmacies had a GP referral system in place, because the country's health service had created the technology to enable it. While there is not a similar national initiative in England just yet, NHS England is piloting GP referrals directly to pharmacies in the next stage of its Digital Minor Illness Referral Service (DMIRS), and one pilot launched in 30 pharmacies in South Tyneside in February.
Olivier Picard, National Pharmacy Association (NPA) board member and a pharmacy owner in Berkshire, agrees, saying: "We need technology. People are encouraged to come to pharmacy first. We need pharmacists to have read-write access to the summary care record, and to be part of the referral process embedded in the NHS pathway."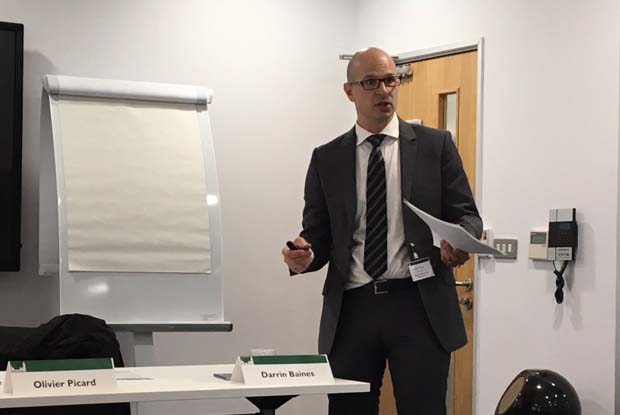 If there was an up-to-date digital system where pharmacists could refer patients to other healthcare professionals, public perception of what a pharmacist can do would grow substantially, says Mr Picard (pictured above). "People will change their perspective of the pharmacist from being a 'prescription factory'," he says.
"Good relationships"
Professor Kayyali says pharmacists can be effective in improving public health, but the current model means there are only "pockets of additional services" provided by "a few proactive" pharmacists, with insufficient structure to support a rolled-out model of care.
"[Pharmacists] are very eager to have a bigger role, for example in obesity, diabetes and so on, but this needs to be structured and supported by good relationships with GPs." She claims that pharmacists tend to be cast in a "supportive role" in clinical partnerships, rather than being defined as "clinical practitioners".
She has heard of enthusiastic pharmacists trying to set up care pathways with GPs, but not being listened to. "This is the problem: pharmacists are keen, conscientious, and open to new ideas, but don't have the structure to support them. [There is] a top down approach."
"Bold" changes to funding needed
Funding is a crucial barrier to improvement, Professor Kayyali and Mr Picard say. The former explains: "Community pharmacists know the challenge. They know there needs to be a change in the model of funding and that [they] need to show outcomes in what [they] deliver."
With PSNC currently in talks with the government to hammer out a funding contract, this point is prescient. CEO Simon Dukes made this clear last month when he revealed that he had told the Department of Health and Social Care (DH) that community pharmacy is "on its knees" financially.
Mr Picard says that the current funding model needs a complete overhaul – moving away from pharmacies providing "NHS services for free", while under immense financial pressure and with no ability to invest.
"The current pharmacy contract we have is not fit for the NHS long-term plan. So the first thing we need is a new contract that will remunerate pharmacists for delivering services. Not just ad hoc, not just local, but national – so wherever you are in the country you can walk in and receive the same service, whether [the pharmacy] is a multiple or an independent."
He urges the government to act now. "We need the DH to be bold and say: 'We're going to invest in community pharmacy, because if that [interaction] costs us £2 it will save us £10 in the future'."
Conservative MP Steve Double, the vice-chair of the all-party pharmacy group (pictured below), says he regrets recent funding cuts to pharmacy.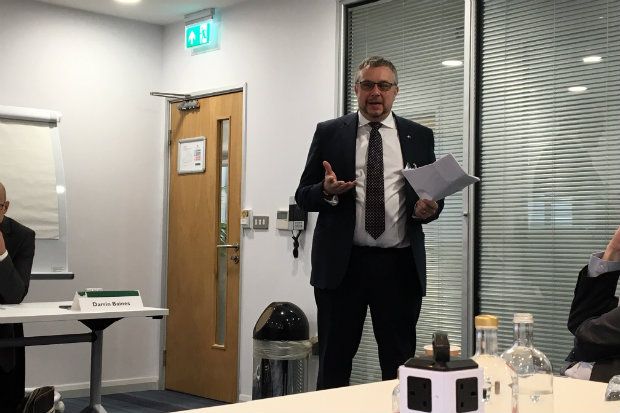 "There is genuine agreement and enthusiasm for pharmacies as first port of call. The challenge is getting decision makers to make bold choices to put the resources in," he says.
He suggests that "community pharmacies are the most efficient part of the NHS", are "often the first to adapt to new opportunities and new technology" and are "businesses at the heart of our communities", which is a model the wider NHS should "utilise".
"Missed opportunity"
Mr Double says he has been encouraged by pharmacy's enthusiasm, but warns that without proper funding and resources, the NHS risks a "missed opportunity" in community pharmacy.
An academic, a contractor and a MP may come from very different backgrounds, but they all agree on one thing: community pharmacy needs more investment to fulfil its potential.