Glaucoma is the second-most common cause of blindness in the UK, according to the Royal National Institute of Blind People. Despite this, eye drop adherence by patients and their understanding of glaucoma is often poor. Community pharmacy teams are ideally placed to provide clinical support to patients with the condition – and yet they are rarely included in glaucoma management strategies.
A London pilot sought to prove how pharmacies can help. From October-November 2017 it investigated whether community pharmacies' individualised support to patients with glaucoma could improve their care.
It was run by the Royal Pharmaceutical Society in north-west London (RPS LNW), in partnership with the International Glaucoma Association and Dr Christine Heading, an Open University lecturer (pictured below).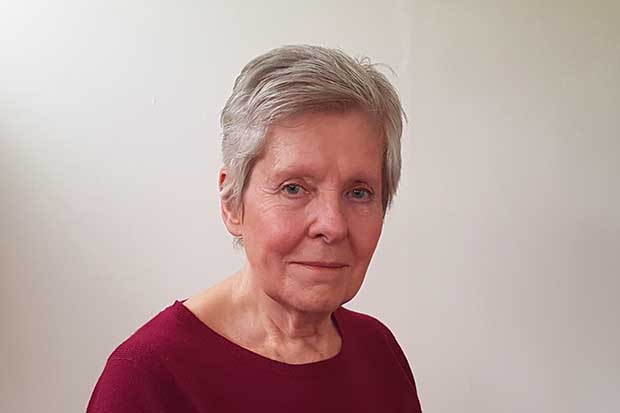 How did the project work?
The organisers received £5,000 in funding from eye medicine manufacturer Santen. Once RPS LNW had provided training and briefings to pharmacists taking part, glaucoma patients collecting medication in the pharmacy were invited for an initial consultation of approximately 15 minutes. Pharmacists received a "modest" sum for each patient they saw, as well as an administrative fee.
Patients answered questions and received appropriate support and advice, with a follow-up consultation and a questionnaire a month later. In total, 110 patients took part across 18 pharmacies.
"Shocking" results
Stephanie Bancroft, the lead for RPS LNW, says she found the results "shocking". "I quickly realised most patients knew very little about glaucoma," she says, recalling how one individual was taking the wrong dosage of drops, which resulted in his eyes feeling "sore".
Only a few patients "knew about the condition, how to manage it, and what the consequences would be if they didn't use their drops correctly – blindness", says Ms Bancroft (pictured below).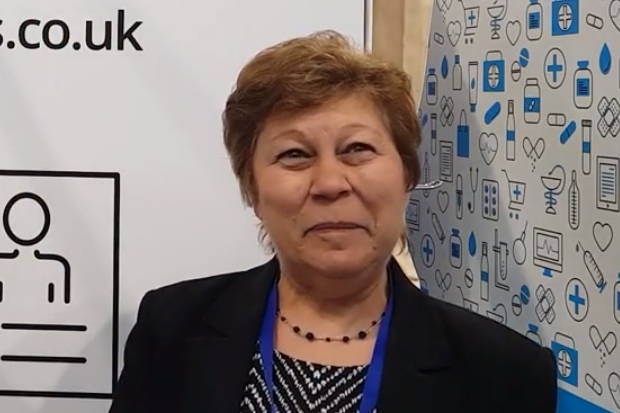 The pilot also revealed that many patients were not aware of the importance of informing their immediate family of the possibility they might also have glaucoma. In fact, people with glaucoma should encourage relatives over 40 to go to their optician for their free eye test, as they have an increased risk of inheriting the condition, Ms Bancroft says.
Between the first and second pharmacy consultation, the proportion of patients who said they sufficiently understood their condition increased from 48% to 98%. Awareness of UK regulations for drivers with glaucoma also rose from 47% to 75% (patients who have glaucoma in both eyes must inform the Driver and Vehicle Licensing Agency). At the end of the project, an impressive 95% of patients said they were "satisfied" with the consultations.
Ms Bancroft says: "We felt we'd made a big difference. We wanted to empower patients, to help them understand their condition and manage it properly." She believes people typically "switch off" after being diagnosed and don't act on the advice about their condition. Instead, she wants "a reinforcement of the information about glaucoma at every opportunity", which her pilot proves pharmacists can provide.
Prize-winning talks
In December 2018, Ms Bancroft presented the findings at a conference to 150 eye surgeons – with the presentation even winning a prize. Two months later, they presented again at an RPS summit.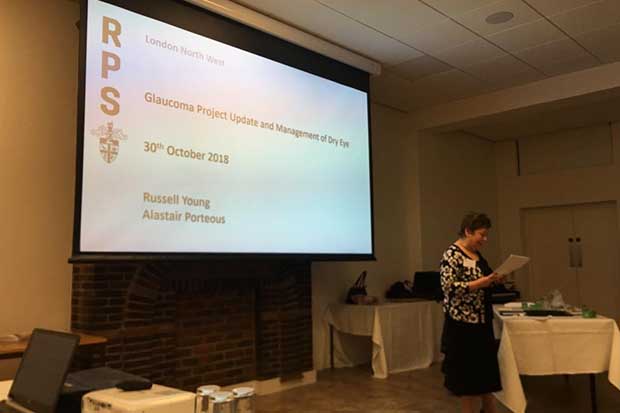 Dr Christine Heading, associate lecturer with Open University teaching health sciences and neurobiology, helped to develop the pilot. She says it shows "how easy it would be to improve things if pharmacists were involved in the care pathway for glaucoma patients".
The pilot organisers are now "at a difficult stage" of trying to use the results to influence service commissioners to get more pharmacists involved in managing glaucoma, Dr Heading says.
Ms Bancroft says she would like the condition to become the focus for a targeted medicines use review, because it would be cost-effective. If glaucoma is left untreated, "not only does the patient's eyesight deteriorate and they could become blind, but the cost to the NHS and social care is huge", she points out.
Pharmacy can make a difference to the care of patients with glaucoma by providing ongoing support, at a time when absorbing information about it may be difficult. Ms Bancroft says: "Patients may be shocked or stressed about their diagnosis. Information given should be broken down into bite-sized chunks and reinforced at every opportunity. That's what pharmacy can do."
She believes that for pharmacy to help manage this condition, "all that's required is better education, making brief interventions, talking to patients at any opportunity you have, and not just assuming [patients] are going for regular check-ups [at opticians]".
Of course, it wasn't only patients who appreciated this innovative pilot. In the words of one participating pharmacist: "I was delighted to have extra input to enhance patient care."
Can you recognise the early signs of glaucoma? Complete the CPD module
Sponsored: Otex ear drop range has four options to tackle wax

The Otex ear range includes four products for treating excessive wax in easy squeeze bottles, manufacturer Dendron has said.
The pharmacy-only Otex Ear Drops are made with an "advanced dual action formula" of urea hydrogen peroxide that takes three to four days to work, Dendron said.
The Express Ear Drops contain the same formula, but are available as a general sale list medicine.
The Express Combi Pack also includes a bulb syringe to "gently cleanse the remaining ear drops and wax out of the ear canal", Dendron said.
Patients who want a "gentler natural formula" can choose the Olive Oil Ear Drops, which take up to two weeks to work, and come with an easy-to-use dropper.
First-time sufferers of excessive ear wax tend to contact their GP, but on subsequent occasions usually self-treat with over-the-counter products, Dendron said.
To order, contact 01923 208400
Sponsored: Self-care drive increases demand for eyecare products, Altacor says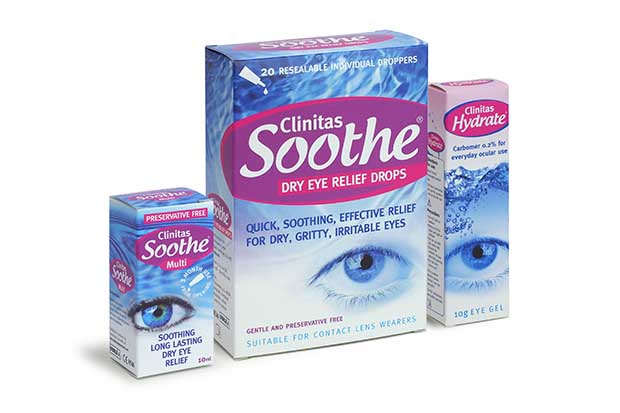 The NHS drive towards patient self-care has fuelled growth in the eyecare market, manufacturer Altacor has said.
The Clinitas range of over-the-counter products can bring "fast and prolonged relief" from dry eye, in a category worth over £100 million, manufacturer Altacor claimed.
The three varieties of eye drops can soothe irritation caused by air conditioning, prolonged computer use, conjunctivitis, ocular surgery or contact lenses, Altacor said.
Both the Clinitas Soothe and the Soothe Multi eye drops contain 0.4% sodium hyaluronate, are free from preservatives and are suitable for contact lens wearers.
The "easy-to-use" Clinitas Hydrate liquid gel contains 0.2% carbomer and is for overnight relief.
All the products are available to order directly from wholesalers.
Their retail prices are:
Clinitas Soothe 20-pack of 0.5ml eye droppers – £6.95
10ml bottle of Clinitas Soothe Multi – £9.35
10g tube of Clinitas Hydrate gel – £4.24.
For more information, contact Altacor on 01189 026766 or [email protected]