Patients with type 1 diabetes have had to put up with painful finger-prick tests to monitor blood glucose for years. Pharmacist Soenaid Anderson witnessed the realities of this first-hand when her 11-year-old daughter Maisie (pictured below) was diagnosed with the condition in 2014, and found having to lance her fingertips around 20 times a day was "traumatic and distressing".
But one year later, Ms Anderson discovered the ordeal could be eased with the Freestyle Libre electronic sensor. The devices work by temporarily sticking to a patient's arm, enabling them to check their blood glucose levels continuously throughout the day via an app on their phone or by using a reader.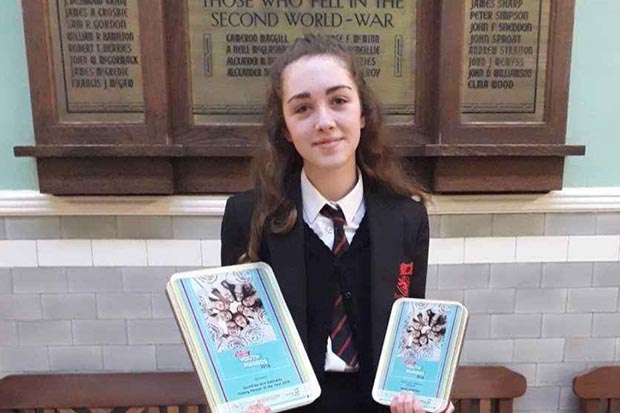 The sensor was expensive, around £100 a month on top of the cost of the device, so Ms Anderson launched a campaign to make them available on the NHS. In 2018, the government relented.
"Pain and tears"
Ms Anderson – who runs KBT Pharmacy in Kirkcudbright, Scotland – says there is a "pocket" of type 1 diabetics in her town. She wanted to give them the opportunity to swap finger-pricks for the sensor.
"Having to finger-prick 20 times a day is very traumatic and inconvenient, especially for type 1 diabetics and children. I witnessed the pain and the tears," she says.
"I became passionate that all type 1 patients should have access to this device to monitor blood sugars, regardless of financial status.
"We as a pharmacy team understand how it feels to care for a type 1 diabetic and how scary and life-threatening this auto-immune condition is. This unique position has driven me and my team to almost feel responsible in making sure that the little things that make a life-changing difference in the quality of life for a type 1 diabetic are accessible to all in Scotland."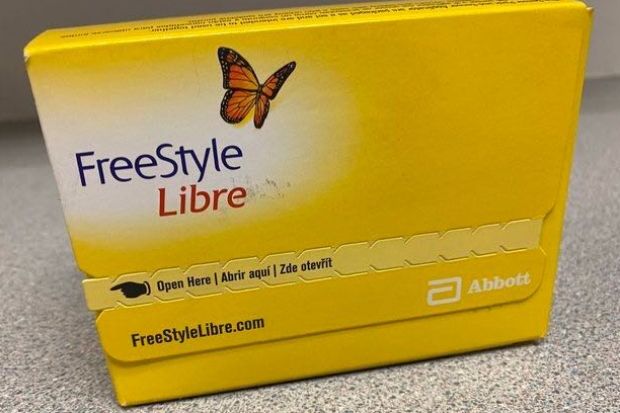 Approaching politicians
The first step of the campaign, which began in 2015, was gathering data. Ms Anderson wanted to prove that the price of funding FreeStyle Libre was less than the cost of numerous daily finger pricks combined with their effect on patient wellbeing. This, as she puts it, was "a no-brainer".
The data-gathering involved collecting invoices, analysing the finances of the device costs, and daily contact with the sensor manufacturer.
To make her case directly to politicians, Ms Anderson organised a series of meetings in Holyrood. She started with Finlay Carson, the Conservative MSP for Ms Anderson's constituency of Galloway and West Dumfries.
This led to conversations with other MSPs including Colin Smyth, Emma Harper and Anas Sarwar, Ms Anderson says. Between 2016 and 2017 she presented her evidence at several committee meetings as part of a "bombardment" of contact with the health board.
Finally, in May 2018 the Scottish government gave the green light to NHS funding for the sensors, and they began to trickle through to Ms Anderson's patients. Today, she treats approximately 10 people with type 1 diabetes using them.
The actions of Ms Anderson to soothe the pain of patients with type 1 diabetes prove how one pharmacist can make a real difference within the NHS.