Community pharmacies on both sides of the border between Northern Ireland and Ireland rely on the ability to cross over without checks for the easy transport of their staff and medicine stocks. Locums may travel over several times a day to work, while some pharmacies receive scripts from patients in the neighbouring country.
As the UK inches towards withdrawal, a no-deal Brexit risks burdening residents and businesses with customs checks at a newly solidified border.
But how do pharmacy teams feel? C+D clinical editor Naimah Callachand – herself a pharmacist from Northern Ireland – visited pharmacies on both sides to hear their views.
Northern Ireland: Newry
Gareth McCabe (pictured below) is a community pharmacist at McKeagney Chemists in Newry, Northern Ireland. As the city is just five miles from the border, it receives a "significant amount" of patients from Ireland.
Mr McCabe worries this footfall might stop due to border checks in the event of a no-deal Brexit. However, his main concern is the supply of medicines. He predicts items received via parallel imports "are going to be harder to source".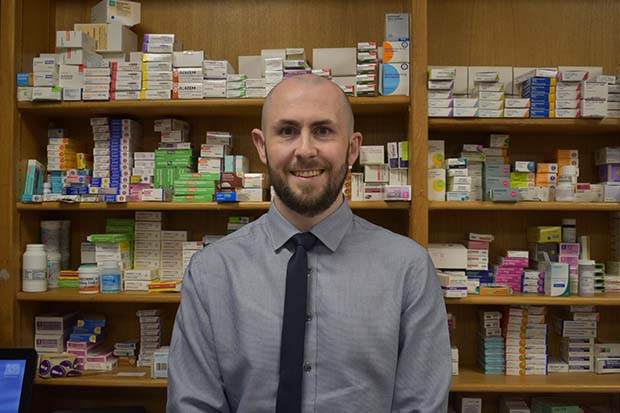 As with his pharmacy colleagues across the UK, he is already dealing with some "poor availability", as well as "ridiculous price increases" in products such as risedronate and naproxen.
When a medicine is out of stock, the pharmacy team must inform the patient. It's "hit and miss" as to whether patients are understanding about the shortages. "Customers are obviously frustrated," he says. "We're the ones having to deal with it."
CPNI: "People are anxious"
Gerard Greene (pictured below), chief executive of Community Pharmacy Northern Ireland (CPNI), confirms that contractors are concerned about medicine supplies across the border. "People are naturally anxious," he says.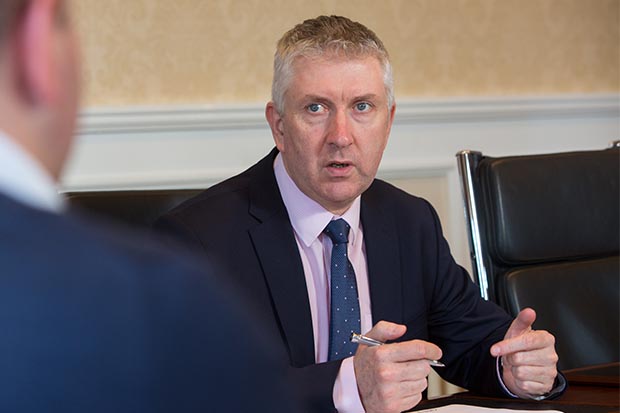 However, Mr Greene emphasises there "shouldn't be any major issues" with shortages as a result of Brexit. His organisation has regular engagement with the Department of Health in Northern Ireland, he says.
"We are continually being assured and reassured by the government that it's business as usual." He points to the UK government's Brexit measures to prevent shortages by stockpiling and commissioning a freight service.
There is no need for contractors to panic, he continues. The withdrawal of the UK from the EU should be a "seamless transition in terms of medicines supply".
Republic of Ireland: County Cavan
On the southern side of the border is County Cavan, where Conor McCrystal owns two community pharmacies. The potential for a no-deal Brexit gives him "plenty of things to consider", he says.
Mr McCrystal estimates 60-80% of his medicines are imported via the UK, so he is also concerned about an increase in shortages. He mentions the UK government's worst-case-scenario Operation Yellowhammer document, which predicted there could be "significant disruption for up to six months" to medicines.
He says: "We have to imagine that if there are problems with medicines coming into the UK, there will be a knock-on effect with medicines coming into the Republic of Ireland." Worried patients have been asking him whether there would be a break in the supply chain after Brexit.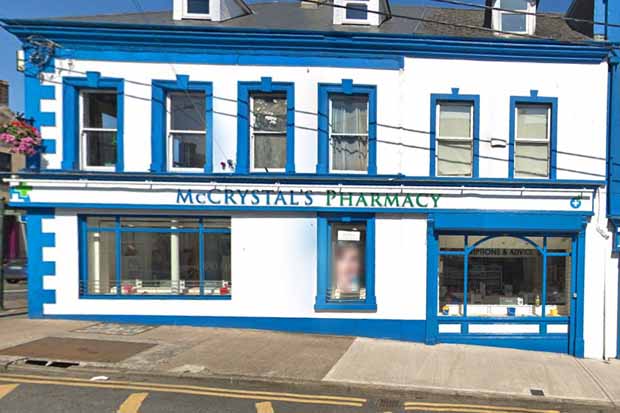 Credit: © 2019 Google, image capture: June 2018.
In a county next to the border, his pharmacies rely on locums crossing over from Northern Ireland. "There is a shortage of pharmacists in the south. Many shops have opened on extended hours in the last few years, so manning all those shops has proved difficult."
Parallel exporting may also be halted by a no-deal Brexit, he suggests. Although Mr McCrystal does not export medicines himself, he knows other pharmacies in the Republic of Ireland who do.
Another unknown factor is whether professional indemnity insurance, taken out with UK companies, will cover pharmacists in the event of a no-deal Brexit. There is "no clarity on this yet", Mr McCrystal says.
Brexit may also affect the recognition of qualifications of newly qualified pharmacists. The Pharmaceutical Society of Ireland (PSI) has said that those who qualified in the UK before the withdrawal date will continue to be recognised in the event of a no-deal Brexit. But Mr McCrystal is unclear what the shortages will be for those who graduate after the departure.
The PSI says that in the case of a hard Brexit, pharmacists holding a UK qualification would have to register via the same route as applicants from outside the European Economic Area, "bound to the documentation requirements and timelines that apply to that process".
However, it plans to discuss recognising UK qualifications in Ireland around October 25 "to minimise disruption…during a transitionary period".
Republic of Ireland: Dundalk
Contractor Neil Tipping (pictured below) commutes south across the border from his home in Newry to Tipping's Neighbourhood Pharmacy in Dundalk, Ireland, which takes him 45 minutes.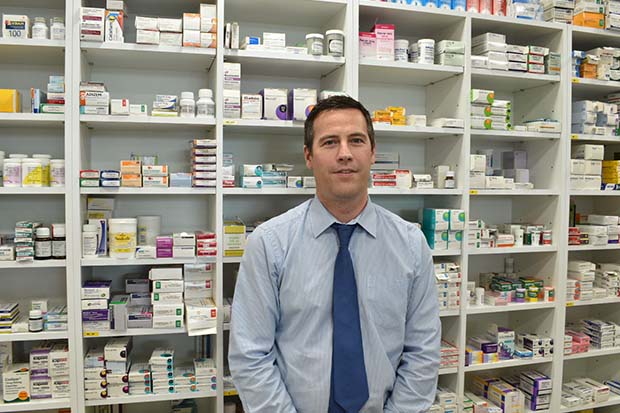 His primary concern is whether there will be time-consuming border controls following a no-deal Brexit. "If you are adding on 20 minutes or more either way, we will have to look at relocating south."
Border checks are especially a concern for his older patients, who have vivid memories of The Troubles and don't want to see check-points return, he says.
Townparks Pharmacy, Dundalk
On the other side of Dundalk is Townparks Pharmacy, owned by pharmacist Barry Dwyer. He also remembers the border checks, but has not been concerned about the impact of a no-deal Brexit on his business. He questions whether the UK will leave the EU at all.
"I grew up here, I was born in 1982, I remember the British army on the border and being driven through checkpoints. That world is not coming back," says Mr Dwyer (pictured below). "The only way Brexit can happen is if Northern Ireland rejoins the Republic of Ireland, and I don't think that's going to happen."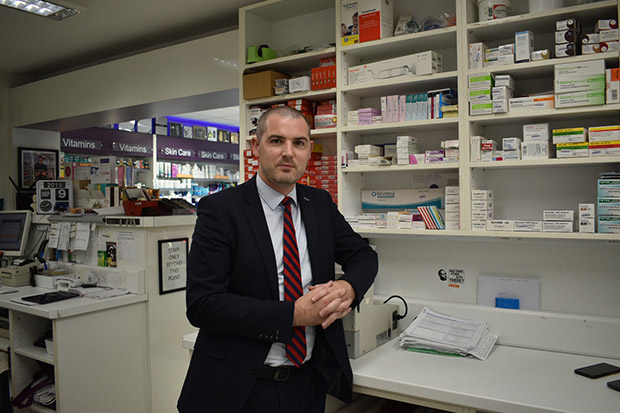 If Brexit does go ahead, he has been reassured by his trade union, the Irish Pharmacy Union, that the Irish authorities have prepared for any problems with medicine supply. "In terms of my day-to-day business, [preparing for] Brexit hasn't affected me. I feel like what is the point in planning? I can't deal in unknowns."
The unknown remains an irksome factor, however. Mr Dwyer says that even if Brexit does happen, "nobody has a clue" when it will or in what shape.
Mr Dwyer's patients have been equally unfazed by Brexit. He says this may be because, should shortages occur in Ireland, patients could make the 15-minute drive to a pharmacy over the border to get their medicine.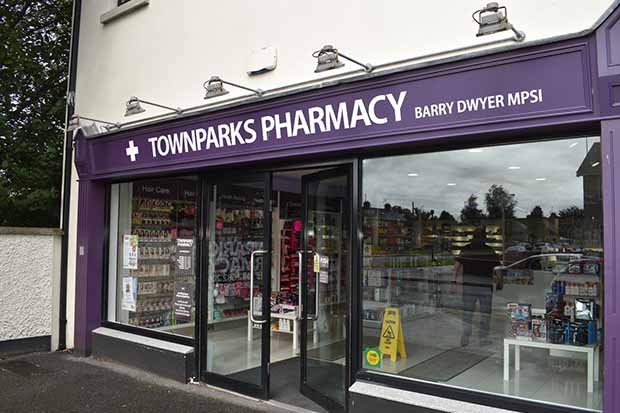 Republic of Ireland: Galway
Chris Quinn, a locum pharmacist, lives in Galway in the west of Ireland. He is concerned about the potential for delays on a hard border in the event of a no-deal.
When commuting from his parents' home in Beragh, Northern Ireland to a pharmacy in County Cavan, Republic of Ireland, he crossed the border five times. A hard border would lengthen journeys such as these, which usually take around an hour. But Mr Quinn says it's "the unknown" that worries him most.
Republic of Ireland: Dundalk
Back in Dundalk, pharmacist Susan Griffin works at McCormack's Pharmacy. She has a "big concern" about finding locum cover after Brexit.
The pharmacy employs two locum pharmacists from Northern Ireland. Ms Griffin (pictured below) has a week's holiday booked off in November, and is uncertain about whether they will be able to cover her.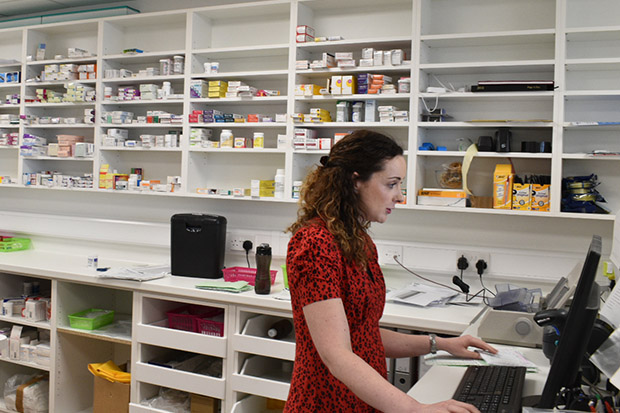 Although she doesn't know what will happen, she's not stressed by the potential impact of a no-deal Brexit. "I don't think there's any point in being worried, because it's not going to [help]," she says.
Maddy Nelson, a pharmacy student at Queen's University, works part-time at McCormack's. She is also not panicking about Brexit.
"There is no point stressing out when I am just going into second year." By the time she qualifies as a pharmacist, everything Brexit-related "could sort itself out", she says.
The community pharmacists C+D visits on both sides of the border have similar concerns, ranging from the potential loss of business to medicine shortages and workforce problems. The uncertainty makes it impossible for them to prepare, but they retain an optimistic outlook, rolling with the political punches to ensure the survival of their patient service.