C+D and the National Pharmacy Association (NPA) have joined forces to launch Pharmacy Show and Tell – an initiative aimed at gathering fresh evidence of the benefits of pharmacy services. As part of this, C+D is publishing a series of case studies highlighting the success stories of pharmacies and pharmacists across the UK.
"Let's do the essentials of pharmacy very well, while making sure there's still a retail presence that gives them value."
This is the motto that Mahyar Nickkho-Amiry, general manager of the five-branch Dears Pharmacy chain in Edinburgh and Fife, says is the secret to their success.
The branch in Oxgangs, Edinburgh provides a retail offering through a £1-range of branded toiletries – a decision made in direct response to requests from customers, and a loyalty card scheme offering discounts through regular purchases. But it also emphasises staff training to free up time for pharmacists to prioritise NHS and private services.
Do the basics well
"We make sure that our core NHS services are done well," Mr Nickkho-Amiry says. "Patients are made aware of what services are available through the NHS and through our pharmacy – making it easy for them to speak to a pharmacist.
"Pharmacy is the only healthcare profession where you can speak to a professional without the need for an appointment – and it should always remain like that."
Offer patients "the complete package"
This, he says, is key to "reaping the benefits" of the walk-in services Dears Pharmacy has developed. This includes a travel clinic that also provides useful extras alongside the usual vaccinations, such as jetlag medications, period-delay prescriptions, and travel sickness treatments, "to make it more of a complete package".
The pharmacies also provide children's and student vaccinations privately, as well as vaccinations for travellers going on Hajj and Umrah pilgrimages, and Hajj-safe products, such as alcohol- and fragrance-free soaps.
The teams have branched out into offering diagnostic services, including a "very simple" fingerprick test to identify patients who may have coeliac disease, and prostate-specific antigen (PSA) testing to flag up men who may be at increased risk of prostate cancer.
"Heavily" invest in staff
Dears Pharmacy has invested "heavily" in staff training. Some services are delivered by pharmacy staff who work "hand in glove" with the pharmacist.
"This is made possible as every member of our team gets half an hour training every week," Mr Nickkho-Amiry says. "Sometimes they are given specific things to focus on, other times they are able to choose what they would like to learn more about.
"We've invested in training to create accuracy checkers in all of our pharmacies. We've trained the staff and upskilled them so that they can do more themselves, and the pharmacist is freed up so that whenever a patient wants to speak to a pharmacist, they are there."
The team works hard to foster good relationships, through weekly team meetings with managers who spend "80% of their time in the pharmacy, to make sure we offer support where it's needed."
It seems to be a recipe for success: the five Dears pharmacies have seen their prescription rate grow nine times faster than the average rate for Scotland, "through a combination of making sure we do our services well, and supporting patients".
Watch the NPA's video below to see Mr Nickkho-Amiry explain the pharmacy's offering in his own words
Got a pharmacy story to show and tell?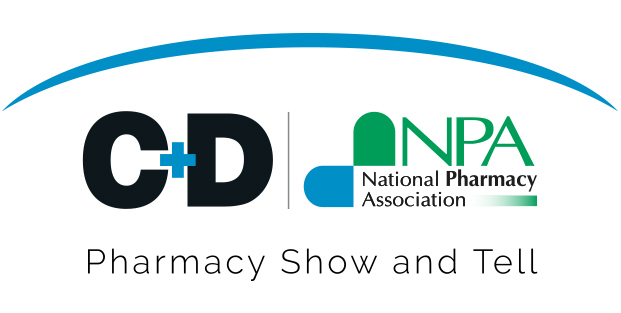 Join C+D and the NPA's campaign on social media using the hashtag #PharmacyShowTell and share your story by emailing [email protected] with the subject line 'Pharmacy Show and Tell'.
All 'Show and Tell' case studies will be showcased on C+D's dedicated webpage.