The pharmacy at Charing Practice in Ashford, Kent, delivered 1,682 flu vaccinations in 2015-16 – the most of any pharmacy in the country.
And yet it didn't even make the NHS Business Services Authority's list of pharmacies which delivered vaccinations last flu season. So does this mean it turned its back on its flu successes?
Quite the opposite. "We actually did more than the previous year," says superintendent Antonio Monachello.
The reason the pharmacy didn't appear on the pharmacy-only list was because the team decided to "spread the workload" with its partner GP practice, "to take the burden off the pharmacy team" and "make it more convenient for patients".
The decision for the pharmacy and practice teams to join forces and both deliver flub jabs is in stark contrast to the so-called 'flu wars' that some C+D readers had reported with nearby GP practices, including cases of certain GP surgeries using dubious tactics to discourage patients from getting their jab at a pharmacy.
Team effort
Mr Monachello says it "became more of a team effort this year", with pharmacy staff, nurses and GPs all contributing to the estimated 2,200 vaccinations delivered.
By not being solely focused on offering flu jabs, the pharmacy team was able to "spend more time looking at medicines optimisation", he explains.
This included doing more medicines use reviews and new medicine service consultations on behalf of the surgery, "which is something we perhaps didn't focus too much on in the past".
Reduced costs
The shared approach to workload has helped to reduce prescribing costs, minimise medicines wastage and free up time to deal with over-the-counter queries, "rather than being locked in a room doing flu jabs", he continues.
So what's next? Mr Monachello qualified as an independent prescriber this year, and says he is "potentially looking at new models [and] services we can offer".
Next flu season just two weeks away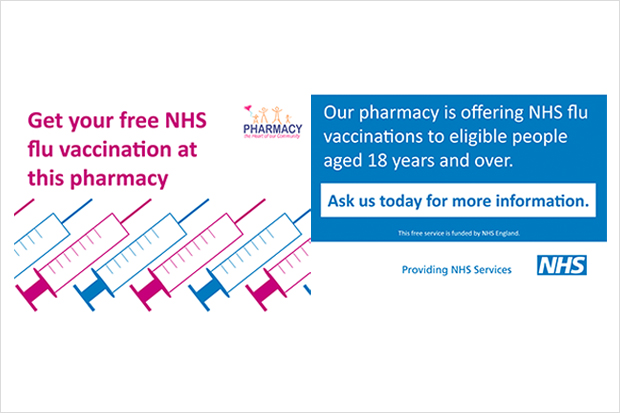 The 2017-18 national pharmacy flu service begins in exactly two weeks, on September 1.
The Pharmaceutical Services Negotiating Committee says the service remains "very similar" to last season, with the main change being that community pharmacists can now vaccinate morbidly obese individuals. See more on this newest eligible patient group here.