Walking around Street in Somerset, you get a sense of a close-knit community. Strolling through the village – the original home of Clarks shoes – you frequently see people greeting one another. In the middle of the high street, Tout's Pharmacy is at the heart of the community.
The branch proved this by answering a local need in a partnership promoting drug and alcohol services that saw Tout's Pharmacy win the C+D Business Initiative of the Year Award 2019.
After a nearby drug and alcohol centre planned to close, superintendent pharmacist Kyle Hepburn saw an opportunity to make the most of a little-used room above the pharmacy. The business built four rooms in the space so it could house a drug and alcohol support company.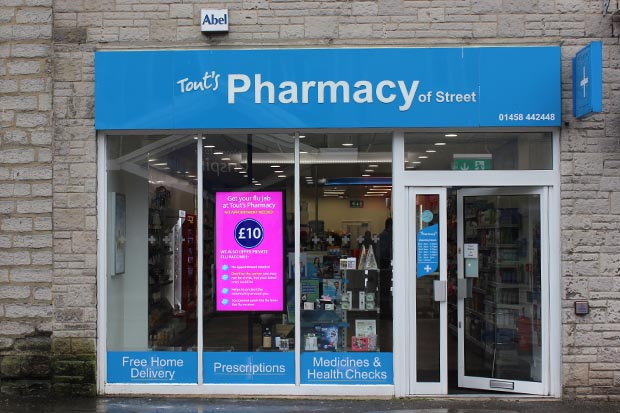 An opportunity
The idea for the renovation was rooted in Mr Hepburn's realisation that in order to succeed in today's tough community pharmacy climate, a business needs to increase its offering. The branch – one of three in the Tout's Pharmacy group – was fortunate to have a floor on its premises with some potential.
"We had an upstairs as big as the whole of downstairs. Around 90% of it was used as a stockroom," he says. With far more space than the pharmacy needed, Mr Hepburn wanted to convert it into something more useful. However, it had to be something that benefited the pharmacy's patient care, he says.
After considering other options – including renting the space to midwives, chiropodists and osteopaths – timing brought Tout's Pharmacy and social enterprise Turning Point together.
Based in the neighbouring town of Glastonbury, a local drug and alcohol service was forced to close its doors due to financial issues. This left its patients with no choice but to drive 40 minutes away to Frome or Yeovil to access specialised care. Mr Hepburn realised he could help.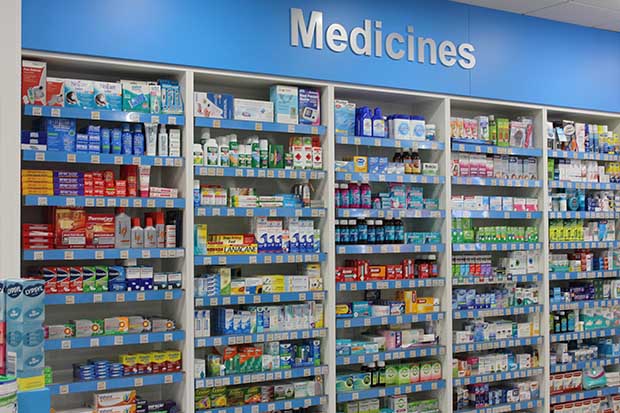 £100,000 investment
"It was about getting patients looked after," Mr Hepburn says. He found support in the owners of Tout's Pharmacy. "John Tout, the owner and managing director, is very forward-thinking. He let me run with it." Mr Tout also helped him craft a business plan that forecast Tout's Pharmacy recouping the £100,000 revamp cost within five years.
The pharmacy team also backed the plans, as they thought they could offer better outcomes for patients, Mr Hepburn says. In summer 2018, the works began – the team packed up the stockroom before builders gutted the space.
They fitted three clinic rooms, a meeting room, a waiting area, a dedicated space for supervised consumption and a specialised toilet. Turning Point opened to patients in October that year.
Seamless care
Since then, the pharmacy team and Turning Point staff have forged a connection that has proved hugely beneficial for patient care, with a "seamless" continuity of care.
"We've got a brilliant relationship," Mr Hepburn says. Pharmacy staff can walk upstairs to talk to Turning Point about how patients are doing and whether they are missing doses of controlled drugs.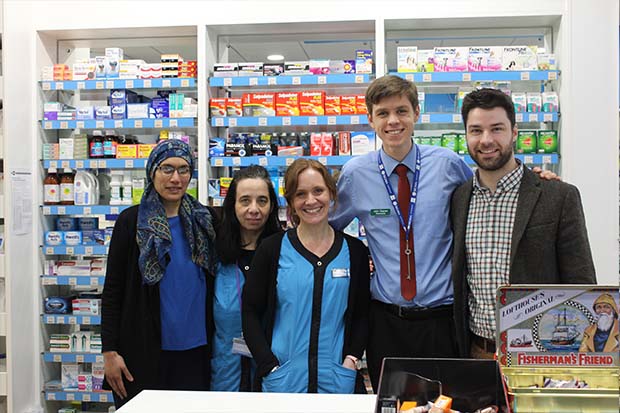 Left to right: Locum pharmacist Sarah Hashmy; dispensers Lyn Blasby and Sue Crossman; pharmacist manager John Digman; and Mr Hepburn.
"We give [the patients] a lot of time and we have seen really positive outcomes," Mr Hepburn says. This includes significantly reducing the doses of some longstanding patients.
However, Mr Hepburn admits he is unsure whether hosting Turning Point has increased pharmacy revenue overall. Alongside an initial increase in income from serving patients visiting the upstairs rooms, there is sometimes a corresponding decrease when those patients successfully finish treatment.
From one perspective, the more successful the service is, the more pharmacy income falls. It's "been up and down, it hasn't been a constant growth where we've done better and better", he says. However, anything that improves patient care is, of course, a welcome outcome, Mr Hepburn adds.
Changing attitudes
Having Turning Point on the premises has also improved the pharmacy team's attitude towards its patient group. "There is sometimes a view that this clientele is a nuisance, that they're never going to change," due in part to "a lack of understanding about addiction", he says.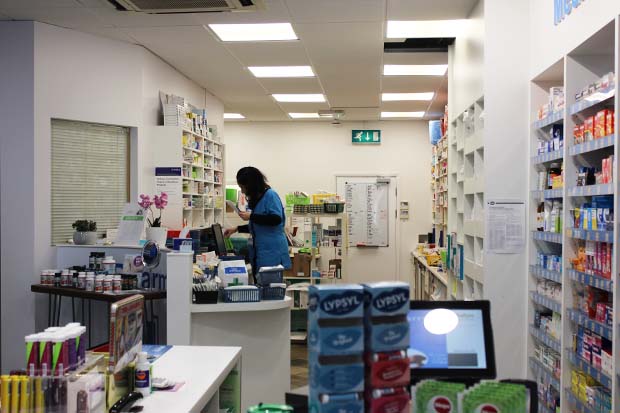 But the relationship with the social enterprise has allowed the pharmacy team to develop an understanding of these patients – affecting their pharmacy experience. "They feel welcome, they don't feel as if they're a problem that just needs to be quickly sorted out and shoved out the door," he says.
Tout's Pharmacy invests in its staff as well as its pharmacy premises. Mr Hepburn became an independent prescriber in summer 2019. The five-year plan for the business includes pharmacists across all three branches receiving the same qualification.
"It's about being innovative. If we're not upskilled, we could get left behind", Mr Hepburn says. However, with its future-proof approach that does not seem likely to happen to Tout's Pharmacy.
Could you win C+D's Business Innovation Award? Click on the link below to enter and for more details: