In September 2017, C+D exclusively published detailed proposals to allow a "registered pharmacy professional" – such as a pharmacy technician – to supervise the sale and supply of pharmacy (P) and prescription-only medicines (POMs). These proposals had been submitted to a Department of Health (DH) programme board tasked with rebalancing medicines legislation, C+D learned.
According to the confidential documents, a working group, established by the UK's four chief pharmaceutical officers, had suggested that a pharmacy technician should, in the pharmacist's absence, be able to undertake the "supervision role" of determining when medicine supplies can go ahead, and "overseeing the activities of other, non-regulated, pharmacy staff".
This highly-emotive subject prompted hundreds of comments from readers on the C+D website, and an eventual response from the DH, who stressed that it "will consult...a range of pharmacy stakeholders, including patients and the public" before amending current legislation to allow a "registered pharmacy professional" to supervise pharmacies.
So what do pharmacists and pharmacy technicians really think? C+D hosted a roundtable debate in November, bringing together both a past and present member of the DH programme board which discussed the plans – former Royal Pharmaceutical Society (RPS) president Martin Astbury, and Association of Pharmacy Technicians UK (APTUK) president Tess Fenn. They were joined by Dorset contractor and member of the National Pharmacy Association (NPA) and Pharmaceutical Services Negotiating Committee (PSNC) boards, Mike Hewitson, and managing director of Numark, John D'Arcy.
You can listen to the full debate in the podcast below, or continue reading to find out C+D's highlights from the event.
Pharmacy "under siege"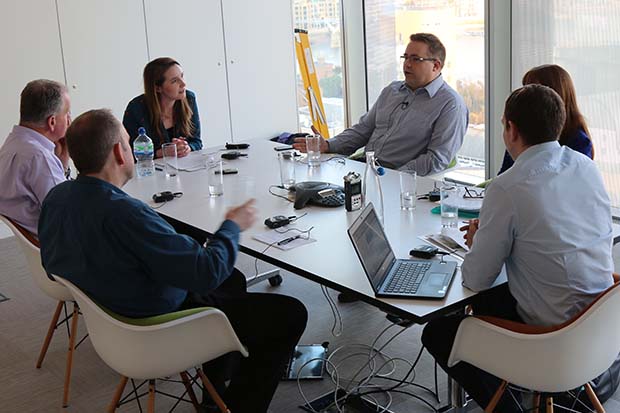 In the week before the debate – November 22-28 – C+D surveyed its readers to gauge what they think of the proposals put forward in the government documents.
Of the 243 pharmacist respondents, 85% are not in favour of allowing pharmacy technicians to oversee the sale and supply of P medicines and POMs "in principle". In comparison, only 40% of the 58 pharmacy technician respondents are not in favour of supervising medicines supply.
Find out some of the reasons why pharmacists and pharmacy technicians are concerned about possible changes to supervision legislation here.
Attempting to explain pharmacists' concerns, contractor Mr Hewitson said community pharmacists already feel "under siege" from large-scale automated dispensing, as well as the push to get more pharmacists into GP practices, and these supervision proposals are an additional "threat" to contend with.
"It is absolutely clear that this is part of an overall plan or strategy. You can see that quite clearly there is a desire to – in some respects – degrade the service and…decouple services from supply," Mr Hewitson claimed.
He admitted that "you start to look like a conspiracy nut before too long", but argued "trends" indicate "what the government is trying to achieve" is pharmacies "run by technicians or through automation".
Numark's Mr D'Arcy claimed that much of pharmacists' concerns around amending supervision law stems from the fear of making their role "redundant".
"Anytime you mention supervision, it automatically gets translated to mean 'pharmacies without a pharmacist'," he said. "I would never advocate that, but I would have a discussion about how you can look at alternative models of doing things, and make better use of technicians."
Mr Astbury stressed that while the definition of supervision has "moved" during his professional career, pharmacy's "pact with the public" is that "the gatekeeper to medicines is the pharmacist", trained to a degree-level, with a pre-registration year. The 'pharmacies without a pharmacist' fear may not be unfounded, he added.
"If you alter [supervision legislation], the only new thing that will happen within that law is that you can then operate legally – and do [medicines] transactions – without a pharmacist."
Are pharmacy technicians ready?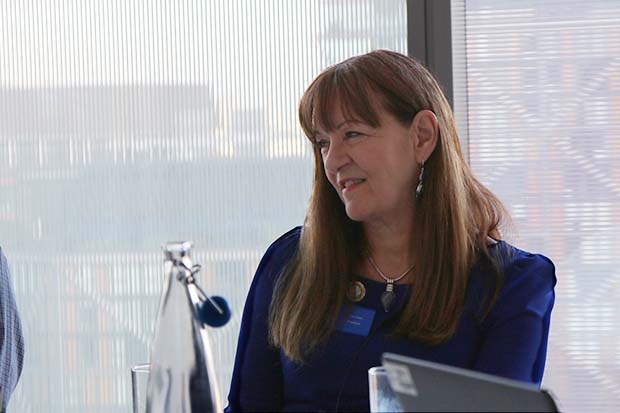 The delegates agreed it is important to consider the wider pharmacy context when discussing supervision. While community pharmacists face "threats from all sorts of different angles", according to Mr Hewitson, Ms Fenn explained that many pharmacy technicians feel "held back" in community pharmacy and are "ready to take on this additional responsibility" of supervising medicines supply.
"Often they are leaving [community pharmacy] because they have aspirations and ambitions that they want to progress and develop," Ms Fenn said. "Surely it is about recognising that is an issue, and [we should be] supporting a proper career pathway and development to keep them in community."
Competencies proved a hot topic during the debate, and C+D editor James Waldron pointed out that the confidential documents suggest developing "a national UK competency framework/training programme to upskill pharmacy technicians to take on [supervision] functions".
In response, Mr D'Arcy stressed that no pharmacist or pharmacy technician "should do anything beyond their competence".
Mr Astbury suggested that a "formal recognition" – perhaps an annotation on the General Pharmaceutical Council (GPhC) register – for accuracy checking technicians, might go some way to allay pharmacists' "nerves" around allowing them to supervise medicines supply and "release [the] skill mix" in pharmacies.
But Mr Hewitson said he is "slightly concerned about a blanket authorisation for pharmacy technicians".
"In reality, the only way of me re-engineering [the] skill mix in my business would be to use accuracy checkers, not accuracy checking technicians, because it would take a minimum of two to three years to train somebody, even from the NVQ2 standard to the required point where they can check a prescription," Mr Hewitson explained.
"That is great, but you lose people along the way, training takes longer, you get people moving in and out of employment – I find it very difficult to accept those sorts of handcuffs."
Ms Fenn pointed to programmes from Health Education England and her own organisation, which are attempting to upskill pharmacy technicians for the future.
She stressed the importance of deciding what the vision is for pharmacy, and how the sector achieves that for patients, rather than "putting barriers up".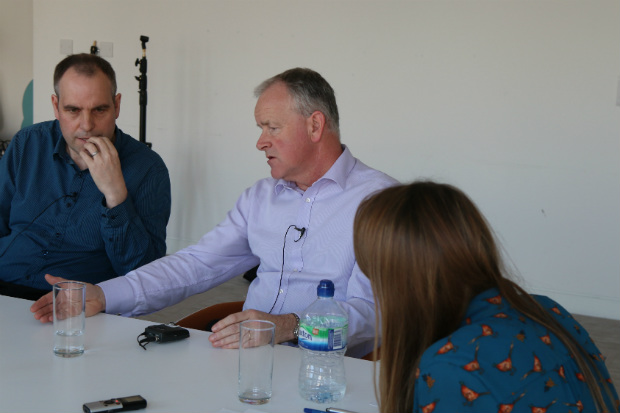 Supervising transactions
As part of the uncovered supervision proposals, the DH working group outlined two specific scenarios in which pharmacy technicians could legally supervise medicines supply – including the sale of "family packs of analgesics" and repeat prescriptions.
The prospect of amending current legislation to allow pharmacy technicians to supervise the supply of repeat prescriptions proved to be the more divisive scenario among the roundtable guests, as the "vast majority" of over-the-counter sales – as per the analgesics scenario – are already "happening under protocols…and a pharmacist is able to intervene if necessary", Mr Astbury explained.
But when it comes to repeat dispensing, Ms Fenn questioned the difference between a delivery driver – "a non-registered member of staff without any qualifications" – handing over a repeat prescription to a patient, and a pharmacy technician taking on that role, if that repeat prescription has been "clinically signed off as being appropriate for that patient".
"I can see that could be a task that could be undertaken by a registered pharmacy technician who has had training to an appropriate level," she said.
Mr Hewitson said he probably sits on the more "extreme" end of the spectrum, in not feeling comfortable with pharmacy technicians overseeing repeat dispensing. Prescriptions often need a pharmacist to check how often patients are collecting their repeats and if they are using their medicines correctly, he said.
"I have seen repeat dispensing batches with methotrexate on, for example. Why was that on there in the first place?" he asked.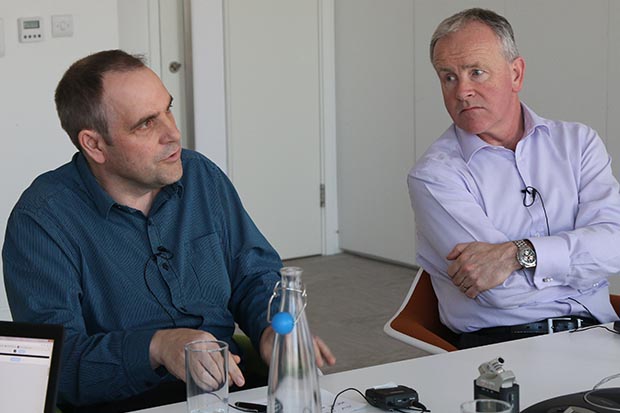 What next for supervision?
After an hour-long debate, the delegates did not come to an agreement on whether a pharmacy technician could ever be responsible for supervising medicines supply. But there was consensus among the group that "patient safety remains paramount" in any discussion about the future of pharmacy supervision.
Here are their closing words:
Tess Fenn: There needs to be more "flexibility"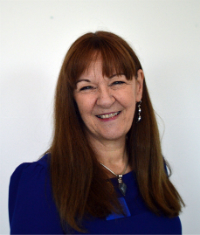 "For me it is about anything being an enabler in helping the pharmacy team deliver the pharmacy services that are needed.
"Flexibility is needed in the system to allow different activities and tasks to take place, where they can be delivered by the right person, with the right skills, the right competencies and at the right time. I think that changes in legislation around supervision could allow that flexibility."
Martin Astbury: Disturb the status quo "at your peril"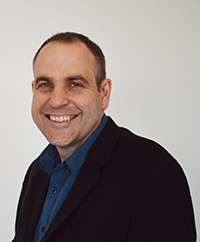 "[This is] very much about patient care. Ensuring that we have that pact with the public, whereby the gatekeeper to medicines is the pharmacist. The public know that is how pharmacies operate.
"It works well for 1.6 million daily interactions [in England]; one billion prescriptions. Those things are working well. You risk interfering with those things at your peril. There is no reason to be moving away from that at the moment."
Mike Hewitson: Pharmacy can't wait for the public consultation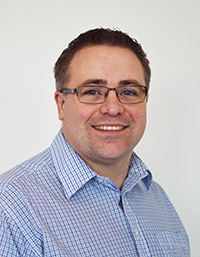 "Consultations from the government are often just a part of the process. From my perspective, engaging early and generating what has been a lively and healthy debate within the profession, is actually the right thing to do.
"It is my patients that I am concerned about. I feel that I am there to add extra safety into the process. You start to decouple the link between the pharmacist and the pharmacy – which I think is instinctively what the government is trying to do here – and that could be a really slippery slope to the future."
John D'Arcy: "Let's have a discussion in the round"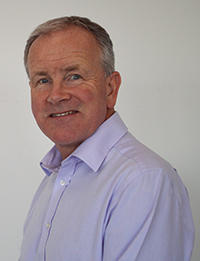 "It is great to have the discussion [on supervision], [it is] something we should look at and think about. But the debate will never move forward, it will always be sterile when it is held in a vacuum.
"You can't look at this without looking at the much bigger vision. So let's decide what we want to do, get some agreement on that,and then work backwards from there. Let's have the discussion by all means, but let's have the discussion in the round."