Last month, C+D revealed that a Department of Health programme board is considering plans to allow pharmacy technicians to legally supervise the supply of prescription-only medicines. .
The exclusive revelation of the "sensitive proposals" kickstarted a heated debate across the sector. Much of these discussions have taken place on the C+D website, where accuracy checking technician (ACT) Adam Jackson made the case for closer working between pharmacy technicians and other members of the pharmacy team.
"I have only had a positive experience working in mixed-skill teams," Mr Jackson commented. "I have found the best way to [work] is to share a professional discussion and encourage my fellow professionals to learn. I find that I learn a little every day."
Mr Jackson's view reflected the collaborative and forward-thinking attitude of many technicians. Since the General Pharmaceutical Council first started registering technicians in 2011, the landscape of community pharmacy has changed, and the profession has had to expand their knowledge to reflect this shift.
In July this year, Boots announced plans to launch a pharmacy technician apprenticeship scheme. And just last week, NHS England announced national plans to rollout a pilot scheme to accredits 25 technicians as ACTs every month.
Announcing the scheme, NHS England deputy chief pharmaceutical officer Bruce Warner said the commissioning body needs to "build our clinical and professional leadership model so that it's sustainable and we have leadership at all levels within the system".
More than a support role
The vital role pharmacy technicians do every day was reflected at this year's C+D Awards, where Kathy Hoare, who works at Superdrug in Taunton, was shortlisted for the Pharmacy Staff Member of the Year category. Ms Hoare has worked in pharmacy for five years, and finished her training to become a technician at the end of last year. She is a dementia friend, a healthy living champion, and even undertook education to learn about bipolar disorder – to better understand the needs of patients with the condition.
"[The technician training] is a step up from the medicines counter assistant [training]," she says, adding that the course gave her "a more in-depth knowledge" of pharmacy practice.
She is particularly focused on providing healthy living advice to her patients. "The health champion training I had through the National Pharmacy Association feeds into the wellbeing side of things; getting people to live a healthy life. [It's about] helping them with things they can look at on their own rather than just taking their medication," she says.
"We look at people's blood pressure and cholesterol, and are able to offer them lifestyle advice or ways to make changes. We advise some and refer them on to [other] places, such as smoking clinics. Some of us are trained in offering smoking clinics, which is another aspect where we can help as well."
This forward-thinking approach is also reflected in Jo Padmore, a senior dispensing technician who delivers a smoking clinic at a Kamsons Pharmacy in Ashford, Kent. This role includes offering advice about electronic cigarettes and smoking cessation products. "I advise customers to get a stop smoking plan in place," she adds.
Technology: opportunity or threat?
The role of the pharmacy technician has also been adapting to a world where more and more people turn to online pharmacies for their medicines.
Robert Bradshaw, superintendent at Frosts Pharmacy Group, says the key to ensuring a secure future for pharmacy staff – including technicians – in this brave new world is to find a way to expand the role of pharmacy in the community.
His pharmacy group was shortlisted for C+D's Pharmacy Team of The Year Award this year for its pioneering work online. "We are confident that our online pharmacy is keeping everyone employed and [we are] even looking at expanding the team, as we have managed to diversify."
The pharmacy dispensing team he works with are all qualified to National Vocational Qualification (NVQ) level, with one technician training to become an ACT, he explains.
"We are a 'closed' online pharmacy and all [our] interactions [with patients] are through emails, phone calls and any letters we send out," he says. However, he stresses that "the basic job role [for technicians] is the same as community pharmacy: supporting the online doctors, and dispensing and checking medication in conjunction with the responsible pharmacist."
"It is a very similar role, except you don't have any face-to-face contact with the patients," he explains. However, he adds technicians can "still get very good opportunities to build relationships with patients, because quite a lot of our patients like to call in, as they can get straight through to speak to the dispensary team."
So are technicians safe for the time being? Danny McNally, head of prescription assembly solutions at Lloydspharmacy parent company Celesio UK, is keenly aware of the ways in which automation and online competition may change how way bricks-and-mortar pharmacies operate in future.
But he thinks technicians will continue to play an important role in delivering safe services from pharmacies.
"As processes evolve, we will continue to look at how we best utilise the skills of our colleagues in store, to ensure that we are offering our patients and customers excellent care and support that enables them to live more positive lives," he says.
Growing importance
Many technicians see their role as supporting the pharmacist to get their job done safely and efficiently. This is even more important at a time when pharmacies are taking on some of the workload from overstretched GP surgeries.
This was reinforced by last week's joint announcement by the Royal Pharmaceutical Society and the Association of Pharmacy Technicians UK (APTUK), which made a "statement of intent for partnership working", and revealed they are looking to "align the two professional leadership bodies".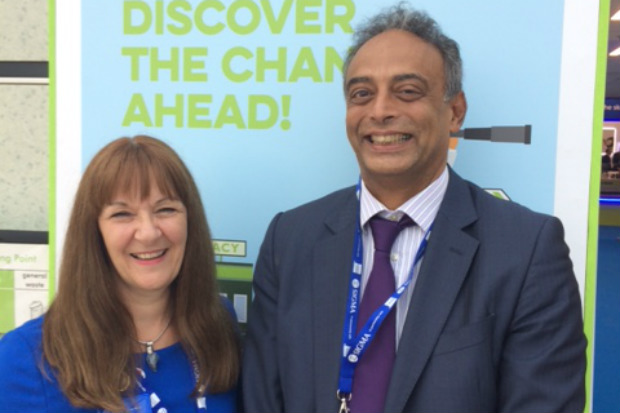 APTUK president Tess Fenn (pictured above) said that while it's "fantastic" that new roles are being developed for pharmacy technicians, including in care homes and GP surgeries, she is "mindful" that community pharmacy technician roles need to be "backfilled".
Helen Pinney (pictured, below), vice-chair of the Primary Care Pharmacy Association's technicians group, is one of the new breed of pharmacy technicians that Ms Fenn describes.
Ms Pinney works alongside pharmacists in GP surgeries on repeat medicines management and "the more simple" medicines reviews, as well as in care homes doing audits and training.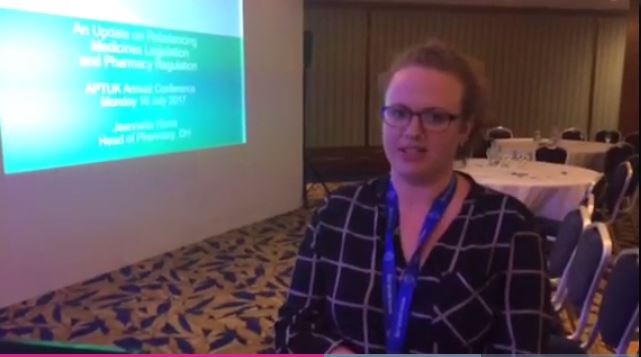 "A pharmacist could do what I do, but that would be wasting their time," she tells C+D. "They're specialists and can help to relieve some of the pressure on GPs. But if pharmacists are doing that then they need help from technicians, and we're in a fantastic position to help."
More face-to-face contact
Ms Pinney says she would like to see how far the pharmacy technician role could be developed, including exploring the possibility of more face-to-face contact with patients – in the appropriate circumstances. Indeed, there might be other directions that the role could grow, she argues. "It's hard to say where our role might lead, because we're still learning just what we can do."
Ms Hoare agrees supporting pharmacists is an important part of the pharmacy technician role, and feels it is essential that pharmacists can have "confidence" in her abilities, as community pharmacy is expected to "do a lot more with no more time or funds".
"Pharmacy is getting busier. With access to GPs getting limited, people are coming to community pharmacy first and they are the first point of call more [often] than they were before," she adds.
Sarah May, a technician at Summersdale Pharmacy in Chichester, says: "When I first started working we were only doing 3,000 to 4,000 items and month, and [now] we do 16,000. Obviously, we are getting busier, people are living longer and we are seeing more prescriptions."
This increase in workload – along with the increasing willingness to pioneer new roles in new work environments – may be what ensures the future of technicians in an every-changing healthcare landscape. With only so many hours in the day, pharmacists will need all the help they can get to meet rising demand.
What is Pharmacy Technician Day?
APTUK president Tess Fenn explains...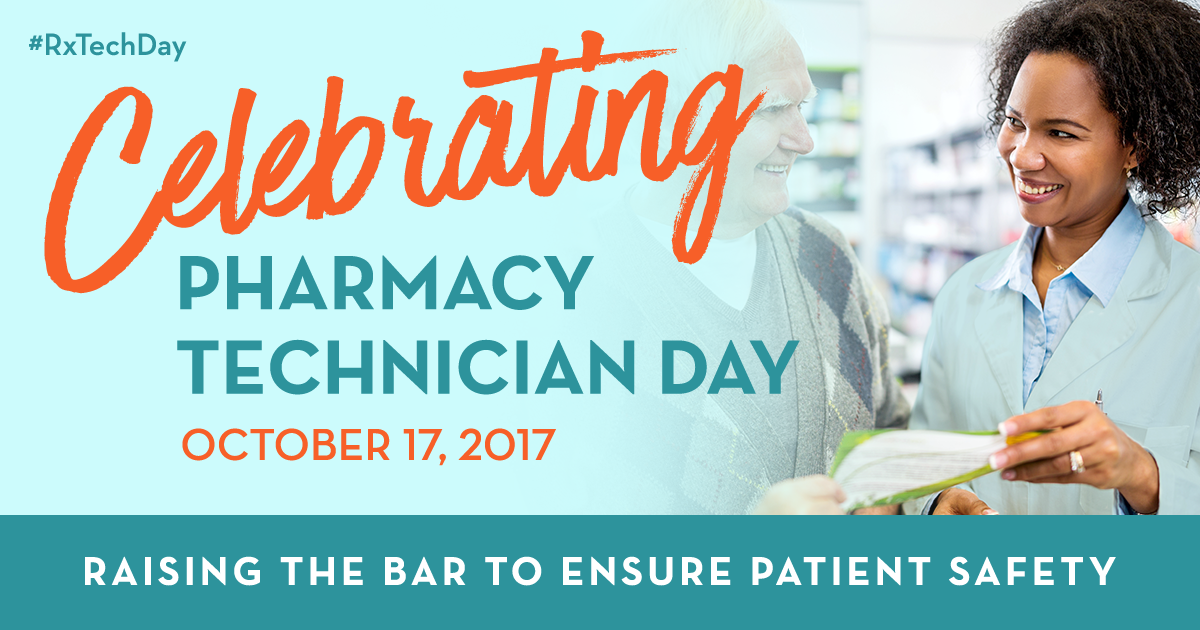 Everybody deserves recognition for the invaluable work pharmacy does; being part of a team that provides services that many patients literally could not live without.
Pharmacy Technician Day is an international celebration of the difference that pharmacy technicians make, in many ways, to patients and their pharmacy team colleagues, day in and day out. This year it focuses on patient safety, showcasing how pharmacy technicians deliver pharmacy services to patients in a safe environment and help protect them from avoidable harm.
Pharmacy technicians impact on patient safety wherever they work. In community pharmacy, they may be final accuracy checking a colleague's dispensing to make sure the patient receives the correct medicines. They may also be working in a GP practice, sorting out patients' repeat prescription queries or conducting medicines reconciliations post-discharge; supporting a patient's transfer of care; in a care home working with supply systems to reduce waste; or in community services, leading technical aspects of the clozapine service. This is to mention only a few.
By carrying out these diverse roles, pharmacy technicians are helping to free up the pharmacist's time for more patient care. So this day is an opportunity to show what, when, why, where and how pharmacy technicians can be utilised.
October 17 is Pharmacy Technician Day. Visit the APTUK website for more information