Pharmacists and pharmacy staff are no strangers to hard work, but when COVID-19 hit the UK in March 2020, community pharmacy was thrust into unprecedented territory.
Today (April 7) is #Pharmacy24, an annual social media event. This year's theme celebrates how pharmacy has risen to the challenge of a global pandemic and continued to provide great patient care. To mark the day, C+D has gathered the tales of 10 team finalists in the COVID HEROES category from last year's C+D Awards.
Read some of the outstanding achievements of the community pharmacy workforce in 2020:
"Safeguarding the local community our only focus" – Boots team, Stocksfield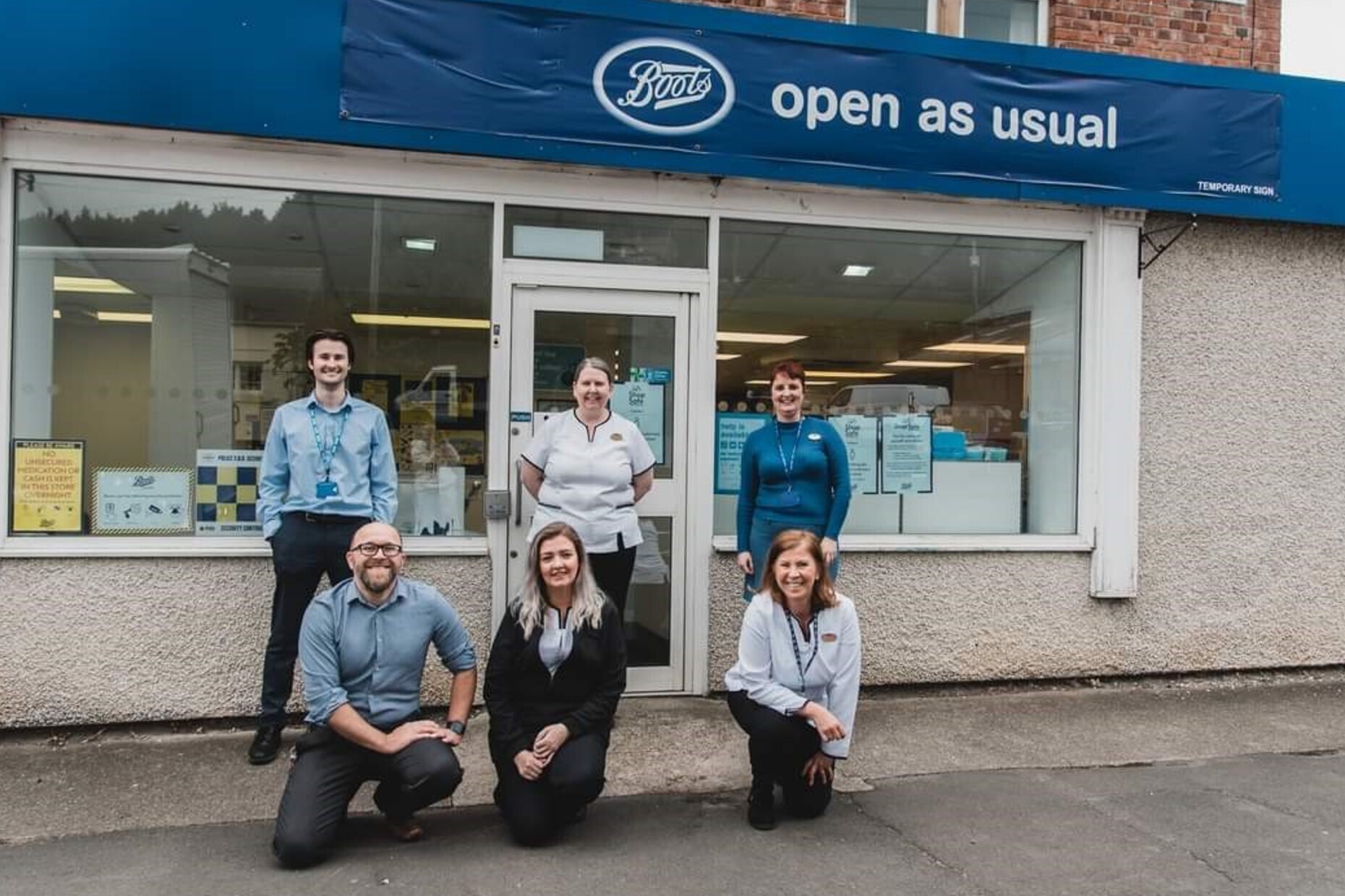 The Boots team went above and beyond during the COVID-19 pandemic, with their only focus being safeguarding the local community despite a backbreaking increase in workload. Patients were quick to show their appreciation, sending treats for the team to share.
Pharmacy consultation room becomes a food distribution hub – Boulevard Pharmacy, Halifax
Boulevard Pharmacy opened its consultation room as a food distribution hub for the most vulnerable local people. It also opened the Halifax Community Fridge initiative, a permanent place where those in need could access food, which attracted around 300 visits a week in 2020.
A month of jogging for a food bank – Day Lewis, pharmacy hero runners
In November, the Day Lewis team started a running group. They jogged one mile every day for a month. Each day each individual collected one food item to donate to the Trussell Trust food bank charity. This Day Lewis team was crowned the winners of the COVID HERO – Outstanding Team award for their efforts.
A "pillar of the community" – Pharmaco Chemists, Manchester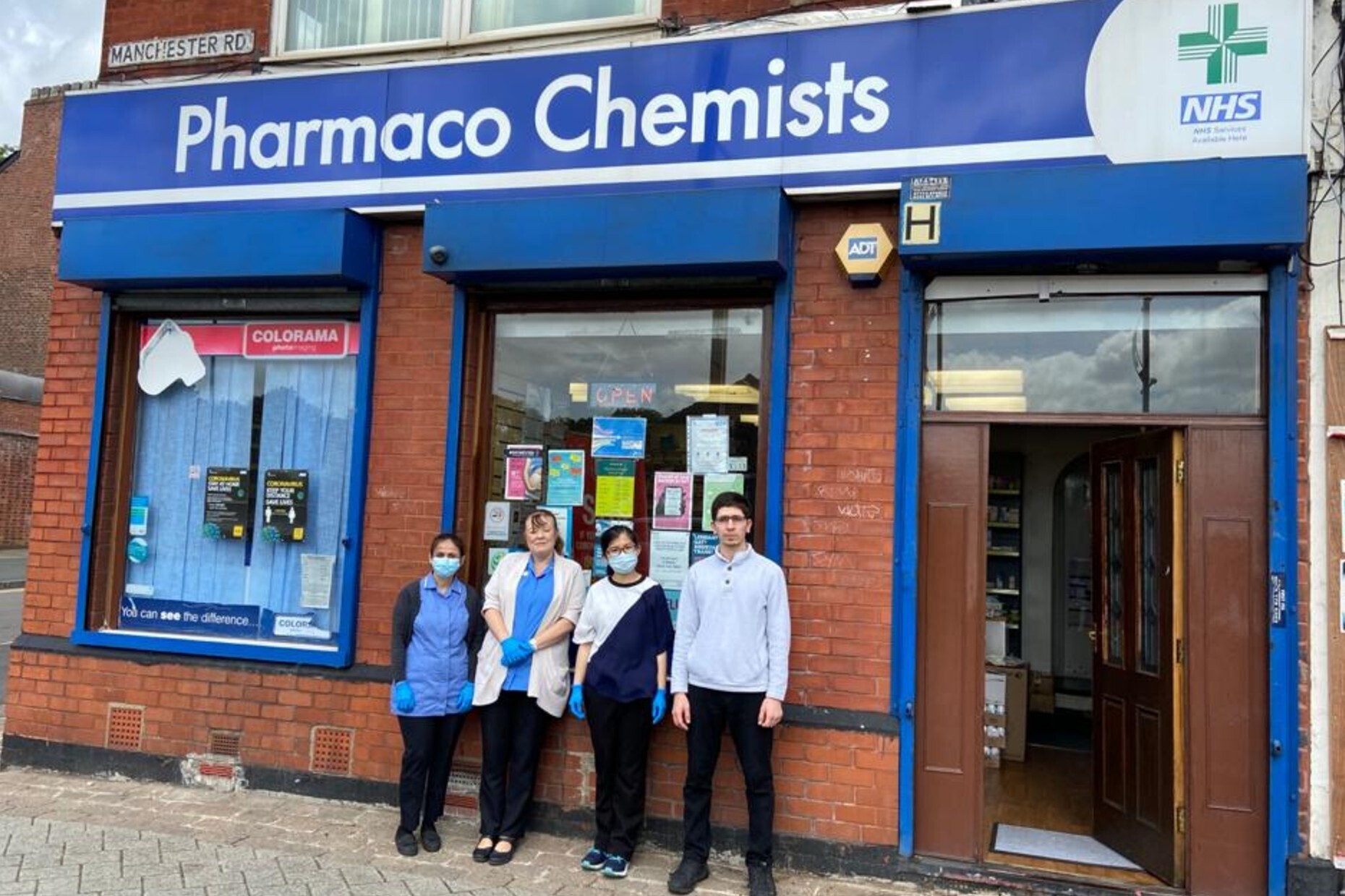 The Pharmaco Chemists team have been lauded by patients for all their hard work throughout the pandemic. One letter from a patient thanked them for being a "pillar of the community" by staying open when other parts of primary care became less accessible.
Bespoke delivery and medicines sourcing service – Harkin's Pharmacy and Glass Pharmacy, Maghera
The team implemented a medicines collection and delivery service for patients. When medicines were difficult to source, the pharmacy staff spent time looking for the items that patients needed. 
Support for anxious patients – Newington Pharmacy, Kent
The Newington Pharmacy team supported the local elderly and vulnerable population throughout the pandemic, despite demand for medicines occasionally tripling. The pharmacy became a pivotal healthcare resource for the community, providing a huge amount of support for anxious patients.
Keeping pharmacy workforces skilled and supported – ProPharmace, London
ProPharmace launched not one, not two, but four free training programmes for the pharmacy workforce – supporting pharmacy students, pharmacy managers and pre-registration trainee pharmacists to effectively deliver the patient care that was so urgently needed.
Team bonding through the pandemic – Haverhill Pharmacy, Suffolk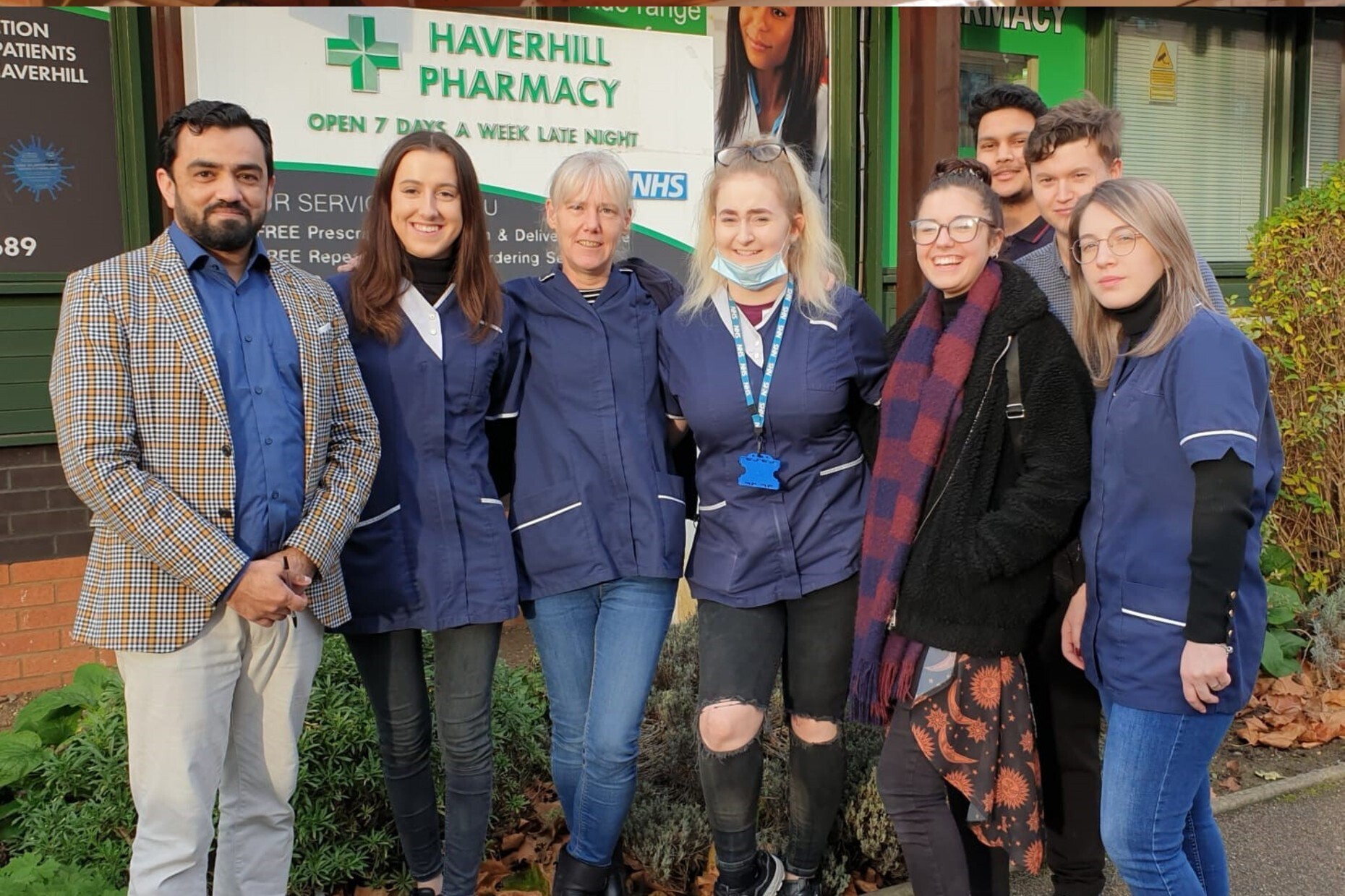 The team at Haverhill Pharmacy worked many hard days of continuous face-to-face support within their community. The pandemic bonded the team, making them stronger and more aware personally and professionally of the diverse needs of patients in their community.
Keeping patients informed and pharmacy teams supported – Tees local pharmaceutical committee (LPC)
The team went above and beyond to ensure vital public messaging about the pandemic reached patients, with a vibrant social media presence. The LPC also put the mental health of its teams at the forefront during this challenging time.
"Ensuring patients had someone to talk to" – Vantage Chemist, Coventry
The Vantage Chemist team raised more than £1,000 for local causes. In the height of the pandemic they made sure that vulnerable patients had someone to talk to while maintaining their level of service despite increased pressures.
Read the stories of COVID hero individuals in the C+D Awards 2020 programme