1. Positive impact on practice
The burden of hay fever is much greater than we appreciate. A lot of people suffer from the condition, which is an allergic reaction. But it can be mistaken for coughs, colds, and flu, so often the treatments provided are inappropriate. It is important to have a good understanding of hay fever symptoms, which include sneezing, a blocked or runny nose, and watery, red, itchy eyes. Ask patients about their specific symptoms, and use your skill as a pharmacist to discriminate whether someone has a cold or hay fever.
2. It's open season for sufferers 
The hay fever season can last longer than people think. It can begin in February - when flowers and trees begin to bloom - and people with pollen allergies can potentially suffer all the way through to October.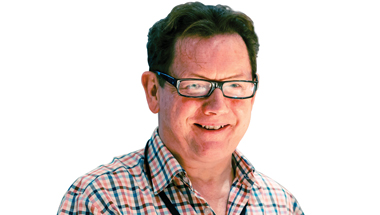 "The hay fever season can last longer than people think" Terry Maguire 
3. Know what's on offer
Pharmacists need to understand the range of medicines available, and should consider their efficacy based on individual patients' needs. Steroid based treatments are very helpful, but patients need to understand these treatments are not instantly effective and can take 24-48 hours before they get relief. For rapid relief, anti-histamine drowsy and non-drowsy treatments are effective. If patients are experiencing problems with their eyes as a result of hay fever, consider offering one-off treatments such as Opticrom Hayfever Eye Drops. 
4. Summarise the side effects
When recommending treatments to patients, talk them through any possible side effects. If a patient prefers to take anti-histamines for their hay fever, you can suggest non-drowsy products such as Piriteze Allergy Tablets. However, a small number of patients can be sensitive to any type of anti-histamine – even any non-drowsy products – so make sure you give people as much advice as possible about using medicines and potential risks.
5. Look at the long-term 
Ensure patients with hay fever are not overusing their medicines. Most sufferers should be using medicines for six to eight weeks. If patients have been taking medication for longer, review why their symptoms are persisting. If they are no longer experiencing symptoms, advise them to stop taking the medication.  
Terry Maguire is owner of Maguire Pharmacy, and a community pharmacist in Northern Ireland. 

How do you help patients with hay fever?  We want to hear your views, but please express them in the spirit of a constructive, professional debate. For more information about what this means, please
click here
to see our
community principles and information