Prednisolone belongs to the corticosteroid class of medicines. It is a synthetic version of a hormone synthesised by the adrenal cortex that produces a number of 'glucocorticoid' effects — anti-inflammatory, immunosuppressive, antiproliferative (reduced cell division), and vasoconstrictive (narrowing of the blood vessels).(1,2,3)
This can occur by various mechanisms:
Reduced inflammation, due to blocking inflammation messengers (eg prostaglandins)
Suppression of the immune response through action on 'T-cell' white blood cells
Reduced cell turnover, due to actions on DNA synthesis
Vasoconstriction, due to reduction of histamine and other messengers in the blood vessels.
Corticosteroids can also have 'mineralocorticoid' type effects (sodium and water retention); but with prednisolone, the effects are mainly glucocorticoid.
What is prednisolone used for?
Oral prednisolone is used for a wide range of inflammatory disorders, including:(2)
exacerbations of chronic obstructive pulmonary disease (COPD)
allergic disorders
ulcerative colitis and Crohn's disease
myasthenia gravis
rheumatoid arthritis
acute asthma.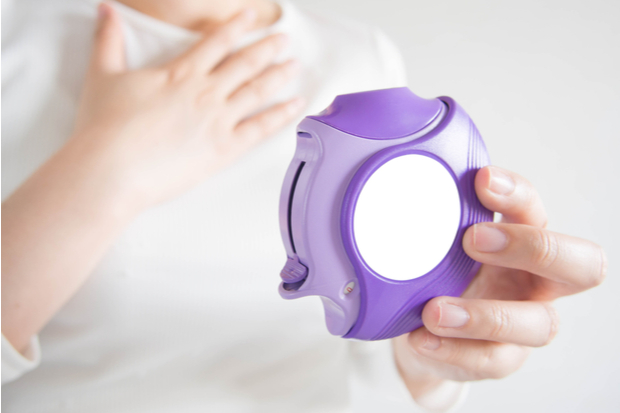 What could you discuss during an MUR?
Dosages of corticosteroids vary widely in different diseases and in different patients. You should therefore ensure the patient is fully aware of the indication of the medicine, the dose they should take, and for how long they should continue.
You should also advise patients that prednisolone should be swallowed with water after a meal.(4)
Doses are usually taken in the morning, to mimic the normal physiological release of adrenal hormones. If taken too late in the day, oral corticosteroids can result in sleep disturbances. Therefore, if patients are prescribed a twice daily regimen, the second dose should not be taken too late in the day.
If a patient forgets to take a dose, they should take it as soon as possible, unless it is almost time to take the next dose. Then they can continue as before, but they should not take a double dose of their prednisolone.
Advising against abrupt withdrawal
In patients who have received more than approximately 7.5mg prednisolone for longer than three weeks, withdrawal should not be abrupt. This is because the body will have lost its natural ability to produce adrenal hormones.
If the medicine needs to be stopped, the patient should receive specific gradual dose reduction instructions from their doctor — consult the BNF for details of gradual withdrawal.
Gradual withdrawal is particularly essential in patients who have:
received more than 40mg prednisolone (or equivalent) daily for more than one week
been given repeat doses in the evening
received more than three weeks' treatment
recently received repeated courses (particularly if taken for longer than three weeks)
taken a short course within one year of stopping long-term therapy
other possible causes of adrenal suppression.(2)
Side effects of prednisolone
Side effects of prednisolone are directly related to dose and duration; therefore the lowest effective dose should be used for the shortest period of time.(2)
Depending on the indication and the clinical circumstances, an alternative route of administration could be used to reduce the risk of side effects; for example, by delivering the medicine locally by inhalation, topically, intranasally, intraocularly, rectally or by intra-articular injection.
The Medicines and Healthcare products Regulatory Agency (MHRA) has issued a drug safety update for prednisolone and other corticosteroids. This highlights that psychiatric reactions have been reported early in treatment, such as mood changes, psychosis, disturbances of behaviour and anxiety. Patients should be advised to seek medical attention immediately if these symptoms occur.(5)
The effects of long-term use of prednisolone (or the use of repeated courses) include:
Gastrointestinal problems, such as peptic ulceration — proton pump inhibitors are prescribed to prevent this in patients at risk (eg older age or a history of ulcers)
The development of osteoporosis — calcium and vitamin D supplementation can be considered in those at risk
Glaucoma and cataract may occur — you can advise patients to visit an optometrist every 6-12 months
Thinning of the skin, easy bruising, and delayed wound healing can occur
Weight gain, hypertension and diabetes mellitus (new onset or worsening of existing diabetes) — you should advise all patients to pay attention to diet and exercise.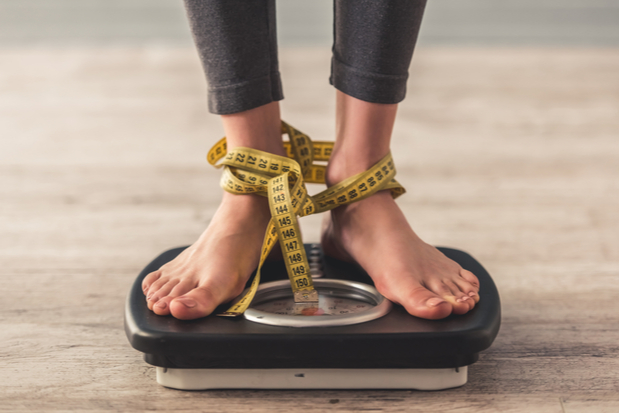 Prescribing considerations
Prednisolone has a number of clinically relevant drug interactions — consult the BNF for full details, if the patient is taking other medicines concurrently.(1)
Prednisolone should be used with caution in patients with renal or hepatic impairment(2) and has been used during pregnancy under medical supervision by a specialist.(6) It has also been used during breastfeeding under medical supervision by a specialist, and prednisolone is the corticosteroid of choice in breastfeeding patients. Where relevant, advise the patient that, if possible, she should wait for four hours after a dose before breastfeeding.(6)
What else can you recommend to patients?
Patients on long-term corticosteroid treatment should be supplied with a steroid treatment card,(1,2) which contains guidance on minimising the risk of side effects and details of prescriber, drug, dosage and duration of treatment. A patient information leaflet should be supplied to every patient.
Some patients may not be accustomed to being directed to take multiple tablets as a single dose (as is often prescribed with prednisolone), so you should advise patients that this is normal and that they should take it as directed.
References