"He's probably a diplomat," the pharmacy manager whispers, as a short man flanked by six imposing-looking types comes into the store.
The man starts to browse while his burly hangers-on, earpieces jammed in, fan out across the pharmacy. One carries a basket to gather up the occasional product the man picks off the shelves, another walks in front of him at all times – as if clearing the way – and one walks behind, glancing periodically over his shoulder.
The others take root at strategic intervals, trying – with limited success – to look casual. They mingle with the well-to-do clientele carrying baskets bursting with expensive toiletries, all the while stealing glances at their presumed employer to ensure all is well.
It's not a scene you'll ever see in an average pharmacy. But in John Bell and Croyden in London's Marylebone district – the official pharmacy of the Queen, no less – bodyguards are the norm. Celebrities including Madonna, Lionel Ritchie and Naomi Campbell rub shoulders with royalty from the Middle East, and shoppers don't think twice about splurging £1,000 on a bottle of perfume.
Last month, C+D visited the pharmacy near Bond Street – refurbished earlier this year as part of a £4 million investment from owner Celesio – to give you a glimpse into one of the grandest pharmacies in the world.
The layout and design is certainly striking, but what C+D notices first is the price tags on some of the items: the most eye-watering of which is a Swarowski-encrusted mobility scooter for £42,000. Yes, you read that right.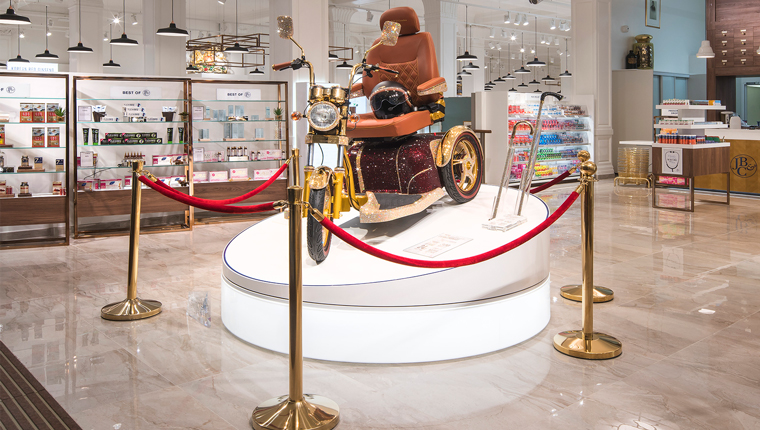 John Bell and Croyden is almost part pharmacy, part museum, with display cabinets showcasing its history sprinkled across the shop. That includes the famous anointing oil: each time a new sovereign is crowned, they are anointed, and John Bell and Croyden holds the (secret) recipe, as well as the only sample of the oil. Sadly, the one on display is just a replica.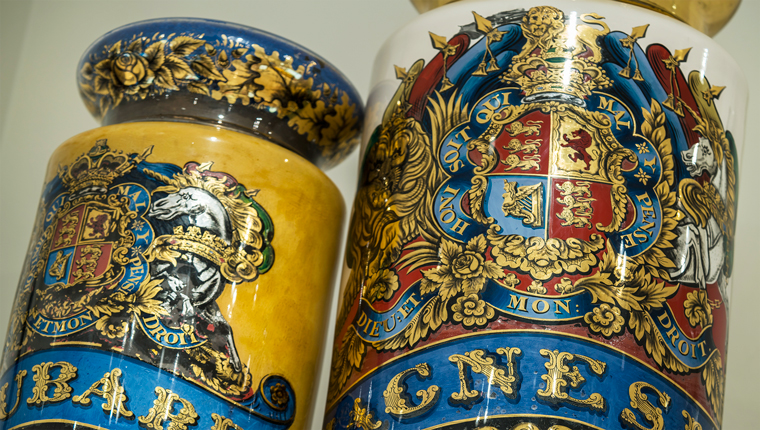 The pharmacy stocks a huge range of products: there's exercise equipment, mobility aids – displayed on an old sports car – kitchen equipment and skincare, to name but a few well demarcated areas of the shop. It's sprawling: like the biggest Boots you've ever been in, but with a much grander air.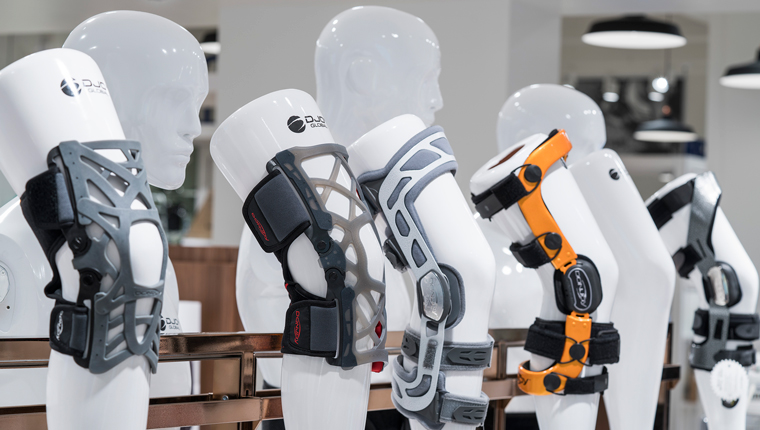 At the heart of it all sits the pharmacy, where the team does much the same as the others around the country: staff zip around, fetching medicines for waiting patients and delivering flu jabs. Much the same: except their next customer appears to be a diplomat with six bodyguards.