Dwayne D'Souza, managing director, MedExpress
Having worked in London's financial centre, Dwayne D'Souza quickly realised the importance of convenience to busy city workers. So when he left finance to set up an online pharmacy business, one of his priorities was to offer a fast delivery service.
 
MedExpress offers an online doctor service and two-hour delivery for patients living within a mile of the distribution centre. The price may put off some customers – the online doctor service is private, which means they have to pay for their medicines, and the express delivery service costs around £2. But this doesn't put off Mr D'Souza's target demographic, who are looking for a service that is a "lot more convenient" than going through the NHS.
---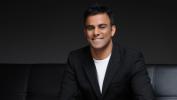 "I think it's an industry that's going to grow, as [it] offers a convenience a traditional pharmacy doesn't"
Dwayne D'Souza
---
 
"If you want to replace an asthma inhaler, you have to take the morning off work and travel to the doctor or the pharmacy... and you can do the whole process in a few minutes on our website," he says. "Sometimes [the medicine price] can work out more expensive than it is on the NHS, but given the amount of time you're saving – especially in London, where transport can be horrendous – it can actually work out cheaper to do it via the website."
 
Customers who place a clear value on their time are not only found in London but are also prevalent outside the capital, says Mr D'Souza. His business operates across the UK and he is aiming to get a customer base that runs into six figures over the "next couple of years". Mr D'Souza believes demand for online doctor services and fast delivery will only grow in the future. "I think it is an industry that is going to grow, as [it] offers a convenience that a traditional pharmacy doesn't," he says.
Ian Lloyd, head of healthcare services, Superdrug
Superdrug launched a fast-track delivery service in July 2014 to run alongside its online doctor service. The Shutl service can deliver medicines within three hours or in a one-hour time slot – catering for a population that wants or needs medicines quickly. Prices for this delivery service can range from £5.32 to £40.
 
Ian Lloyd admits this remains something of a niche market. Of the patients who use Superdrug's online doctor service, the majority will either choose a click-and-collect service from their nearest Superdrug branch or free Royal Mail delivery. But 5 per cent are choosing the express delivery route – a figure that can't be ignored when Superdrug's share in the online doctor market is "approaching double digits", he says.
 
---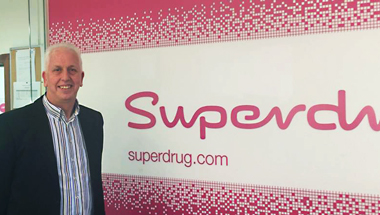 "They're quite passionate about being able to access what they need in a manner which is timely to them"
Ian Lloyd
---
Of these customers, 55 per cent are new to Superdrug. And 42 per cent of them would not have placed an order if the express delivery option was not available. "They're quite passionate about being able to access what they need in a manner that is timely to them," Mr Lloyd says. This can prove a powerful selling point given the urgent nature of some of the most popular medicines ordered through Superdrug's online doctor service – emergency hormonal contraception and asthma inhalers.
 
Mr Lloyd says reaction to the service has been "very positive" and stresses that demand is not confined to one geographical area in particular. "We always tend to associate this kind of thing with the city of London but actually other major cities have this [demand] – Liverpool, Manchester, Cardiff and Birmingham," he says.