In her former role as chair of the English board at the Royal Pharmaceutical Society (RPS), Sandra Gidley was vocal about online pharmacies, problems with the NHS long-term plan, and the stress that a growing number of pharmacists are under.
Ms Gidley meets C+D at the RPS headquarters in Whitechapel, London one morning in August, a month after taking the reins of president in July. Her new role has given her a different office within the organisation she knows so well, and a refreshed, forward-looking outlook to match. She gives C+D a brief tour around the fascinating RPS library and museum, testaments to the rich history of British pharmacy. But what does the future hold for the RPS and its community pharmacy members?
"It is a tough time to be a community pharmacist," acknowledges Ms Gidley, who locums "quite often". Some of the stories she has heard after taking the time to speak to contractors about their declining incomes are "just frightening", she says.
"New contract erodes income"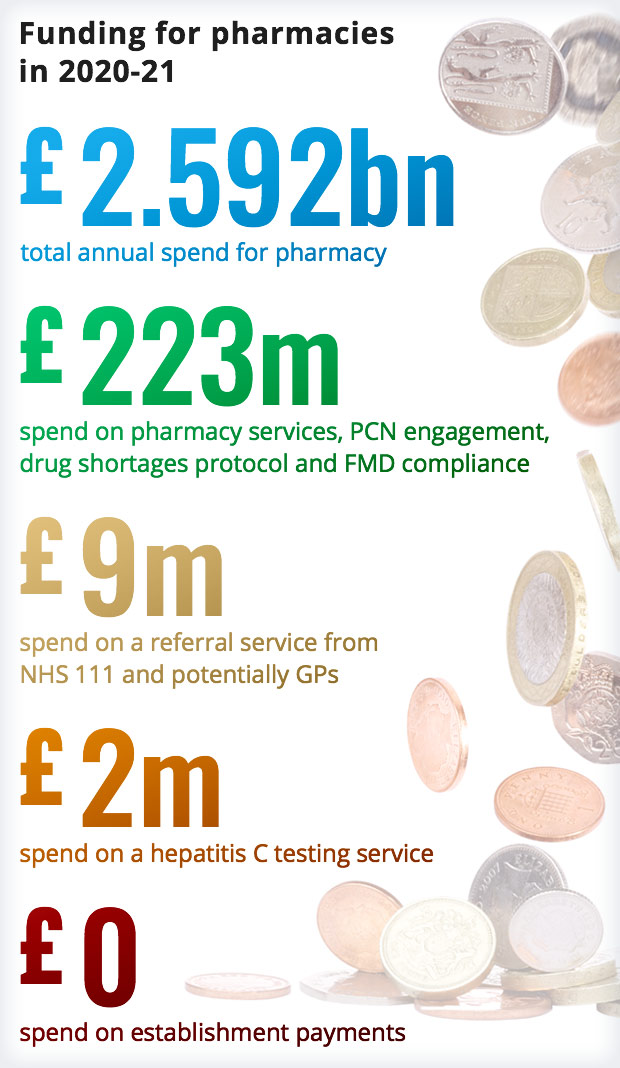 The troubled finances of pharmacies were not calmed by the new five-year pharmacy contract in England, published less than a week after the RPS presidential election. In the contract, the government announced a pharmacy funding freeze for the next five years. Medicines use reviews are to be scrapped, with pharmacists expected to be paid for offering a wider range of services, such as identifying undiagnosed cardiovascular disease and receiving patients from NHS 111 referrals.
For Ms Gidley, the only certainty that English contractors have received from the deal is that their income will be "eroded for the next five years". Despite this, she believes that providing clinical services is the way forward for the sector. It is up to pharmacies to "grab opportunities with both hands" and prove they can be "trusted to do more".
"Snobbishness" about community pharmacy
Ms Gidley says it would be "unfair" in her position to comment further on how the contract is negotiated, arguing that pharmacy bodies should be "concentrating our efforts" on the goals of the NHS long-term plan anyway. This marks a warmer stance than when C+D spoke to Ms Gidley at the time of the plan's release in January, when she said the pledge to make efficiencies in the sector's reimbursement and supply arrangements will have "sent a chill through every community pharmacist", despite its references to expanding the sector's role.
The plan's inclusion of community pharmacists is "really quite good", though it could be more explicit about the role they would play. But she also says that it could have included more community services such as asthma reviews, which would reduce hospital admissions and save money. The fact that the NHS strategy did not give community pharmacists a greater role reveals a "snobbishness" towards them in other areas of pharmacy, which she "does not understand".
The plan frequently mentions GP pharmacists, whose roles she "contends" could sometimes be done in the community. "Although pharmacists in different areas develop in different ways, we should be working together. I'm very keen that we [have] more understanding across the boundaries, so community pharmacists and GP pharmacists know each other and work together."
Competing with online pharmacies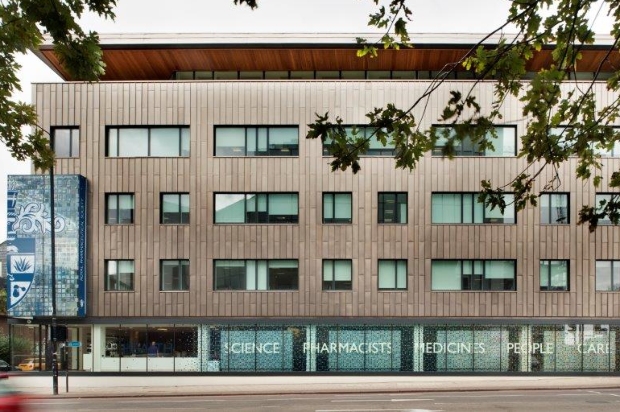 Community pharmacists must also make the most of the unique relationships they build with patients – something you "cannot put a price on". Not only is this playing to the sector's strengths, it's a vital defence against the 'Amazonisation' of medicines supply, Ms Gidley warns.
"If we're to compete with [the rise of online pharmacies], we need to have a strong community pharmacy presence. The key to me is keeping the patient-pharmacist interaction," Ms Gidley continues.
She questions whether hub-and-spoke dispensing could be used to free up pharmacists to spend longer speaking to patients. However, having seen this model in action, she is unsure if it saves time, as staff must still double-check every item. Indeed, she is also "not convinced" that hub-and-spoke "is a viable business model".
Keeping pharmacists in pharmacies
One source of ongoing debate across the sector is how pharmacists can transition to their new NHS-appointed role as a service provider.
As part of a raft of proposals set out by the Department of Health and Social Care (DH) programme board tasked with "rebalancing" medicines legislation and pharmacy regulation in 2018, the government proposed allowing regulators to determine when a pharmacist is responsible for more than one pharmacy.
Following its response to the consultation, the RPS was forced to clarify its position, as some pharmacists on Twitter claimed that the society's suggestion that a responsible pharmacist should be allowed to be in charge of more than one pharmacy "only in emergencies" was effectively "remote supervision via the back door".
"The RPS has always been clear that every pharmacy should have a responsible pharmacist," former president Ash Soni stressed at the time.
Where does Ms Gidley stand on the matter? She says the sector needs to improve how it delegates accuracy checking to "free up" pharmacists so they can spend more time providing clinical services.
Ms Gidley says some smaller, rural pharmacies may be quiet enough for the pharmacist to leave for a couple of hours to "deliver services in the community" while the pharmacy is "absolutely dead".
"I can see that there are locations where it might work quite well, to have a slightly different model," but she stresses that this would be up to the contractor to decide.
"We've got to change the image of the profession"
A problem the RPS faces, and one which it must "work a little bit harder" at, is getting into the "hearts and minds of early career pharmacists", Ms Gidley says. "One of our big focuses is membership – we've had a little bit of a dip recently."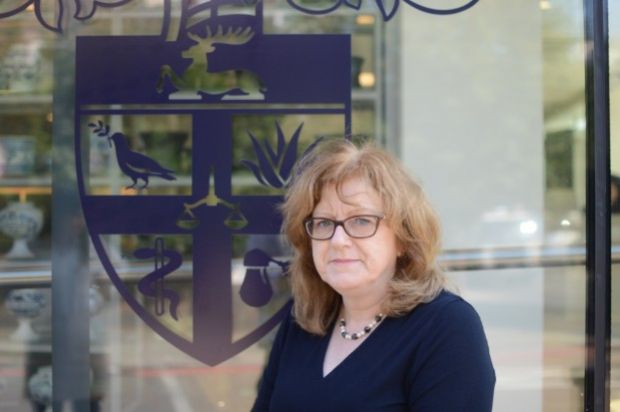 She admits that the community sector may not be the most attractive option for newly qualified pharmacists. This sentiment was backed up by the British Pharmaceutical Students' Association's comments to C+D, which revealed that some students are being deterred from joining community pharmacy due to widespread workplace pressures.
"It's frustrating that our bright pharmacists seem to think community pharmacy is second best," she says. "We've got to change that image of the profession – we've got graduates coming out who are highly trained, excited, they want to use their skills, and then they're stuck in a pharmacy in their pre-registration year and not always given the best training they could."
Ms Gidley says community pharmacy "needs to be more clinically focused", a change which she believes hasn't been recognised by all. For this reason, a RPS focus under her presidency will be helping pharmacists to "develop in their careers".
The RPS is "working hard" on helping create a foundation programme to ensure pharmacists are "fit for purpose", she points out.
"If we are to move to a more clinical future, we have to have a level of quality assurance," Ms Gidley says. In fact, if pharmacists were trained under this programme, it would make it more likely that pharmacy services would get commissioned, she claims.
Pharmacist apprenticeship may be "attractive"
When it comes to recruiting new pharmacists, the path to qualification itself is up for debate, after the Institute for Apprenticeships and Technical Education consulted on the proposal of a five-year apprenticeship scheme in April.
Although, the plans were put on hold indefinitely the following month, Ms Gidley sees potential in aspects of it. Part of the problem is the word 'apprenticeship', which has connotations with physical labour, rather than academic pursuit, she says the .
"Modern apprenticeships are very different," Ms Gidley argues. "The apprenticeship being discussed for pharmacy is degree-level." It's certainly true that the General Pharmaceutical Council has already said the apprenticeship scheme would need to meet its learning outcomes and standards to be accredited, and trainee pharmacists would be required to pass the pre-registration exam to join the register.
In fact, Ms Gidley believes the pharmacy apprenticeship could have been an "attractive option" for someone like herself – the first in her family to go to university – because students would avoid tuition fees.
However, this doesn't mean she is completely sold on the idea, speculating that the added workload might make it unviable for students. "A pharmacy degree is quite intense. It would be difficult to have a higher degree of on-the-job training while you're at university," she says.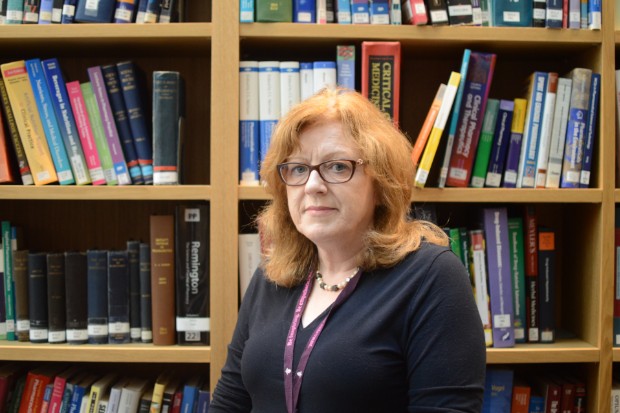 The intense workload could pile stress on students, Ms Gidley considers, thinking back to one university that recently told her they had witnessed an unprecedented increase in stress levels among students in their final year. Her concerns are "more about wellbeing of students" than considering apprenticeship schemes, she adds.
Of course, students aren't the only ones under pressure. The whole sector has reported feeling under strain, as revealed by C+D's stress survey earlier this year, which resulted in Ms Gidley presenting a C+D briefing document to NHS England's chief pharmaceutical officer Keith Ridge in January.
There has not been any progression with Mr Ridge since this meeting, but she confirms that wellbeing and pressure remains high on the RPS's agenda. "Anybody working in the sector knows there's increasing levels of stress," she says.
As a former Liberal Democrat MP for Romsey, Hampshire, Ms Gidley appreciates the difficulty in attracting the attention of politicians. Raising pharmacists' profile during Brexit discussions will be "problematic", Ms Gidley says, but not impossible. The more exposure a problem has, the more people will be aware of it. C+D voicing the concerns of the sector to parliament on September 9 is "really helpful", she says.
One outcome of the UK's departure from the EU could be widespread staffing and workforce issues, particularly for GPs and nurses, which Ms Gidley says could be used to increase exposure of the pharmacy sector's own issues. "We have to be there and say 'the third largest profession is also suffering [workforce] problems'," she explains.
Despite the uncertain political climate and funding cuts, Ms Gidley is ready for the challenge of her new position. She plans to find out more about the "exciting things" happening in community pharmacy in Wales and Scotland through direct contact with pharmacists. With the sector facing a financial storm, a threat from online pharmacies and rising stress levels, the RPS is looking for new solutions to take forward.
"People don't seem to think we're doing enough and it's really quite difficult, in some ways, to please everybody," says Ms Gidley, who is keen for readers to know that "we are constantly lobbying for things to be better for pharmacists".
"There are senior people who have a lot of influence, and we're trying harder than ever to influence them."