According to local council leaders in England and Wales, sexual health services are "at a tipping point".
In a report published in August, the Local Government Association – which represents more than 370 councils in England and Wales – says visits to sexual health clinics have risen 25% in the past five years, while public health budgets have been cut by nearly 10% over the same period.
Most pharmacists provide some sexual health services already, such as signposting and providing sexual health advice, or taking part in sexual health campaigns. Even simple measures such as selling condoms, as Well pharmacist Andrew Dawson points out, mean pharmacists are helping people to prevent both sexually transmitted infections (STIs) and pregnancy.
Some pharmacists go above and beyond. But does it make financial sense, and how do you go about setting up a sexual health service?
Pick your service
With the development of both commissioned and private services based on patient group directions (PGDs), as well as testing kits for STIs, pharmacies can provide an increasingly wide range of sexual health services (see below).
In September, service support provider Connect2Pharma launched sexual health home test kits for chlamydia, for pharmacies to sell. Meanwhile, community pharmacies in the West Midlands and Cumbria are delivering HIV screening and counselling via an NHS scheme.
Providing a comprehensive sexual health service is "immensely rewarding", says Mr Dawson, whose Well branch in Cumbria offers tests for syphilis, chlamydia and gonorrhoea, as well as free condom provision.
Which sexual health services could you offer?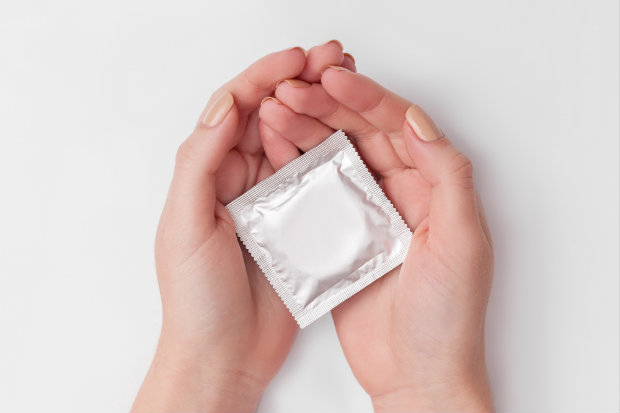 Condom provision via sales and free C-card schemes
Emergency hormonal contraception (EHC) supply
Pregnancy testing
Human papilloma virus (HPV) and hepatitis B vaccinations
Chlamydia testing and treatment
STI screening – including for hepatitis B and C, syphilis, gonorrhoea and HIV
Done well, providing sexual health services should also boost your business. "High profit margins are achievable", says Kit Tse, board member of the PharmaBBG partnership of Bexley, Bromley and Greenwich local pharmaceutical committees.
There may be indirect business benefits as well, points out Leyla Hannbeck, chief pharmacist at the National Pharmacy Association: "The increased number of interactions with patients, exposing younger individuals to the pharmacy and making more of the community aware of the services and advice pharmacies can offer, will positively impact pharmacy in the long term."
Meet a local need
Before launching your bid to provide a successful service, begin by assessing local priority areas and unmet needs, says Mr Dawson. He points to the three Public Health England priorities for sexual health: chlamydia screening for 15-24-year-olds; preventing pregnancies in under-18s; and preventing late diagnosis of HIV.
Then there will be local considerations, says Nottingham Lloydspharmacy pharmacist Gordon Heeley. For example, "if you're situated close to a school, college or university, or if you're in an area of high teenage pregnancy, it's more likely that your pharmacy will need to provide a greater range of services."
Day Lewis professional services pharmacist Rachna Chhatralia advises: "If you decide there's a need, you obviously have to approach your clinical commissioning group (CCG)."
In areas where cash-strapped local commissioners can't commit to funding, you could consider providing private services. However, these need careful costing to ensure viability. You have to be sure you can cover your costs – and that your prices are competitive and realistic in your locality.
Ms Chhatralia says: "It all depends on the area. If you're not working in an affluent area, offering EHC for £30 is not going to work."
Assess the costs
The most obvious costs to cover are up-front ones, such as test kits or the PGD for a private service. But that's just the start; there is the cost of the facilities you need to deliver it, and don't forget the cost of your time – or that of a pharmacist to provide cover while you are delivering these new services.
It's also important to make sure you have the capacity – and that's not only a financial consideration. A consultation room is "vital", says a Lloydspharmacy spokesperson, because "confidentiality when providing these services is paramount".
Most pharmacies will have a consultation room – but pharmacists need to balance its use for sexual health services against other requirements, cautions Ms Hannbeck. "Considerations need to be made in regards to prioritising the delivery of services where only one pharmacist and one consultation room is available – this may mean sacrificing income from other sources," she warns.
Isle of Wight community pharmacist Kevin Noble notes that commissioners may also require the consultation room to have IT facilities for paperless recording. Chlamydia and pregnancy testing require a customer toilet, and private vaccinations will require appropriate sharps waste disposal equipment and removal.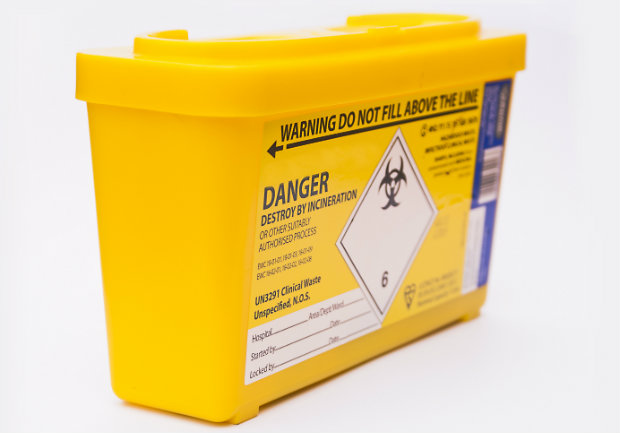 However, says Mr Tse: "The main cost is time needed for the consultation, which can be quite lengthy [as] counselling patients cannot be rushed."
Promote your service
Once you've committed to providing a service and making it a success, don't hinder your efforts by failing to make people aware of it – a common mistake, according to Laura Reed, head of professional development at pharmacy service provider Numark. "One of the main pitfalls is not promoting the service and relying on patients coming through the door," warns Ms Reed. "Marketing the services is often key to success."
Ms Hannbeck agrees: "The local community and pharmacy users are sometimes simply unaware that pharmacies offer sexual health services." She advises pharmacies undertake "campaigns and promotions to raise awareness".
This could include posters in the pharmacy, leaflets in prescription bags, and information on your website or social media channels. But, advises Ms Reed: "Marketing should not only be within the pharmacy – as this is only seen by those already visiting – but should be focused outside of the business as well."
Ms Hannbeck suggests partnering with local general practices, sexual health clinics, youth services, colleges, universities and schools. These could all display posters or include information on their websites, adds Ms Reed.
Ms Chhatralia held regular meetings with local GPs in her role as a branch pharmacist, with the result that practice receptionists directed enquiries about EHC straight to her pharmacy without a GP consultation. Mr Heeley adds: "We have identified freshers week at our local universities as a good opportunity to raise awareness of sexual health and the services we offer."
Bear in mind, though, that promoting sexual health services must be approached sensitively. Ms Hannbeck warns of the risks: "Pharmacies should be aware when advertising sexual health services – particularly within schools and such organisations – that this may raise concerns that this is promoting sexual behaviour, rather than ensuring young people are remaining safe."
Even with considered, sensitive, marketing, Ms Hannbeck says services may not be instantly successful. "Pharmacies may need to overcome barriers to individuals accessing sexual health services, such as apprehension and embarrassment," she says. "This may require time, to build up trust and a rapport with individuals."
Pharmacy staff training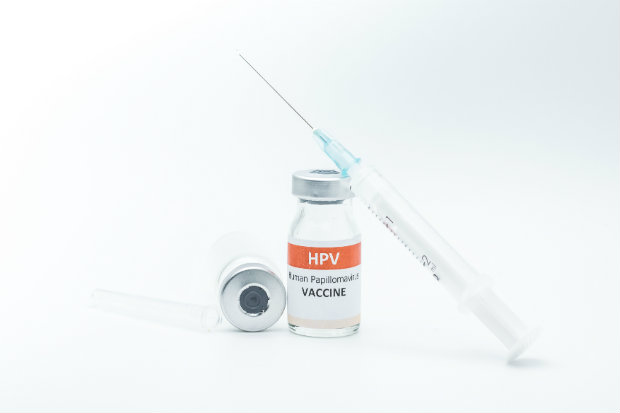 The sensitivity of the topic means staff training is critical. In particular, training must ensure that both pharmacists and pharmacy staff are able to signpost, promote or deliver services, as appropriate, in a non-judgemental and discreet manner.
"If a patient comes into the pharmacy and they feel that you are judging them, that's going to stop them using your service," says Ms Chhatralia.
Practical pharmacist training run by external providers for services such as vaccinations can be quite time-consuming, as well as expensive if the cost is not covered by a commissioner. However, other training requirements may be met by self-learning, for example, using the Centre for Pharmacy Postgraduate Education (CPPE) declaration of competence, or materials provided by test manufacturers.
Even if they are not directly delivering services, training the team is vital. "Staff are often the first point of contact with customers, and the first impression they give can determine how satisfied a customer is, or even if they use the service at all," Ms Reed points out.
Giving your staff confidence is key to the success of the service, she adds: "If frontline staff do not feel confident to engage customers, they will not promote the service and uptake will be lower. You can overcome this with some coaching and role-playing. If someone is lacking confidence, practising first can help overcome nerves."
Assuming you get all of the above in place and get your sexual health services successfully off the ground, "linking services and advice together will help drive sales", adds Ms Reed. "For example, if you are offering pregnancy testing services, why not consider talking around how to ensure a healthy pregnancy, and link to folic acid and other supplements?
"Building up a good relationship with a customer at the start of their journey could mean you gain [them] all through their pregnancy, and beyond into parenthood," she explains.
Future scope
Finally, Ms Reed advises pharmacists thinking about expanding their sexual health offering to start slow and build up: "Don't try to add too many services at once – offer a few to start with and really excel in those."
There is plenty of scope for expanding services in future. "As the number of supplementary and independent prescribing pharmacists increases, there are more opportunities...to provide more advanced sexual and reproductive services," says Ms Hannbeck.
Mr Heeley is similarly optimistic for the future, saying: "We may see pharmacies play an even bigger role in providing contraceptive services and consultations for patients with sexual health requirements."
Refresher: how can you set up a sexual health service?
Learn about the services you could provide
Assess the need for services in your area, and the possibilities for NHS or private reimbursement
Consider the costs of facilities, equipment, training and staff time
Promote the service in your local community
Ensure all staff have appropriate training to deal with sensitive and confidential enquiries.