Click on a phase for more information:
All images courtesy of Quantum Pharmaceuticals
Phase 1

Setting up

Before a company can start manufacturing specials, it must meet strict standards.

Firstly, its facilities must be licensed by the MHRA – the government organisation that regulates the manufacture and sale of all medicines in the UK.

Companies must also apply to the MHRA for a specials manufacturer's licence, which certifies that all aspects of manufacture and quality processes are up to scratch. Once companies have obtained this licence, they are regularly inspected to ensure compliance.

On top of this, manufacturers should ensure they understand the code of conduct surrounding specials. One of the most important points is that they are unable to actively promote specials or give any unsolicited information about the drugs – they are only allowed to publish price lists.

The Association of Pharmaceutical Specials Manufacturers (APSM) – a body set up as the "voice of the industry" whose membership includes 12 specials companies – requires members to sign up to a code of conduct. This sets best practice standards for staff training, pharmacy advice and helplines, clear patient information and product labelling to support compliance.

Phase 2

Receiving the order

Once they are up and running, specials manufacturers will receive orders for a wide range of formulations. No two days will be the same. A special is similar to a bespoke suit – it must meet the exact needs of each customer.

Although specials represent around just 1 per cent of prescriptions, the equivalent of 10 million dispensed in the community in 2014, this volume is made up of a huge array of different formulations. This can range from creams and liquids to intravenous and injectables.

APSM spokesperson Lyn Cruickshank points out that "the tiniest difference to dosage or volume will make a licensed medication a special". It is little wonder, then, that the APSM estimates there are more than 75,000 different formulations of specials prescribed every year. Typically, these prescriptions will come from hospital consultants – who account for 90 per cent of orders - but some will be requested by a GP as a repeat prescription.

Of course, pharmacists are the ones who will receive these prescriptions. They will place an order with the specials manufacturer as long as they feel it is justified – 43 per cent of the 200 community pharmacists and GPs surveyed by the APSM in May said they had declined to dispense a special in the past on the grounds of dubious necessity or high cost.

Phase 3

Processing the order

Once the pharmacist has submitted the order for a special, "most manufacturers will dispatch the product the same day or within 24 hours", says the APSM's Lyn Cruickshank.

Kasia Jawor, marketing manager for IPS Specials, says speed is of the essence. "We're a service-led industry and it's important to get the right product to the patient as soon as possible," she stresses.

But the exact time it takes to make up the order will also depend on the formulation. Very few specials prescriptions are identical or required at the same time so, although some can be made up in small batches, a large number are made up individually. Ms Jawor says the varying complexity of each order requires varying amounts of work.

If the formulation has been made before, it is identified by an existing manufacturing code and the process is usually very speedy. "If it's a formulation and the raw materials required for manufacture are available, on average a product is packed and ready for dispatch within an hour to an hour and half from when it's received from the pharmacy," she explains.

If the request is for an unknown special – one the manufacturer has not made up before - the formulation will be assigned a unique code. In this case, the process may take longer. "If it's a special we've not come across before, the new formulation will need to go through a process of extensive research, calculations, trial checks and validation," she tells C+D.

Ms Jawor describes this as a "very rigorous" procedure. "Raw materials will need to be sourced from certified and approved suppliers. There are lots of checks and balances in the process before an actual product is manufactured," she says.

Phase 4

Checking the order

Precision is a vital part of the specials manufacturing process. Pharmacists rarely make up specials themselves anymore because of the "risk and cost", says Ms Cruickshank.

Safety concerns mean they are also loathe to instruct patients to make up a special dose by crushing tablets – the APSM survey found only 42 per cent of pharmacists and GPs were comfortable doing so. This emphasis on patient welfare means they expect high safety standards from a specials manufacturer.

For this reason, companies have rigorous systems in place to ensure the order is delivered to the right specifications. "Our customer service team sees the order, which is then checked again by another member of that team," says IPS Specials' Ms Jawor.

Phase 5

Monitoring effects

If a patient experiences any side effects or an adverse reaction it is ultimately the responsibility of the prescribing clinician to report these. But many specials manufacturers voluntarily subscribe to good practice such as adverse event reporting via the MHRA's yellow card scheme.

Ms Cruickshank stresses that this emphasis on safety and quality is the crucial selling point of specials manufacturers. "The specials sector is well regulated and governed in terms of quality and reassuring patients. We know pharmacists recognise and understand that," she says. "And we think it's good they know they have got access to that specials sector, which is well established and is aligned to their needs."
Case study: Dealing with a 'special' prescription
You receive a prescription for omeprazole oral suspension 10mg/5ml for a 10-month-old child but there doesn't seem to be a licensed product available. What should you do?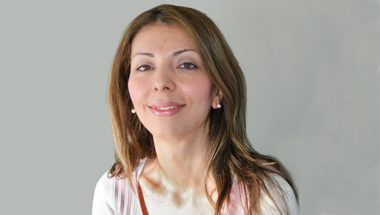 Leyla Hannbeck, head of pharmacy services, NPA
This prescription isn't that unusual. In clinical practice, omeprazole is sometimes used off-licence in children under one year. Recommended doses are available in the British National Formulary for Children (BNFC). To calculate the suitable dose, the child's weight should be recorded as below.
Omeprazole dosage by mouth (BNFC)

Neonate

700 micrograms/kg once daily (max 2.8mg/kg)

Child one month to two years

700 micrograms/kg once daily (up to 3mg/kg; max 20mg)

10-20kg bodyweight

10mg once daily. The dose can be increased to 20mg once daily if needed (for a maximum of 12 weeks in severe ulcerating reflux oesophagitis)

> 20kg bodyweight

20mg once daily. The dose can be increased to 40mg once daily if needed (for a maximum of 12 weeks in severe ulcerating reflux oesophagitis)
The problem is that omeprazole oral suspension is available only as an unlicensed preparation. This means you will have to calculate whether that is the right course of action. The pharmacist should first confirm with the prescriber that an unlicensed product is required because it will be their decision whether it should be supplied. As the pharmacist, you will need to be sure, too.
The British National Formulary 69 says the MHRA recommends thatan unlicensed medicine "should only be used when a patient has special requirements that cannot be met by use of a licensed medicine". Pharmacists should supply medicines based on the risk hierarchy criteria outlined by the MHRA:
● Where a UK licensed product exists, this must be supplied
● Use of a UK licensed product off-label, for example, for an unlicensed dose or indication, is preferable to prescribing an unlicensed special
● If a UK licensed product is not available, then an unlicensed foreign medicinal product should be sourced – this product will have undergone rigorous testing as part of the licensing procedure in the country of origin
● If none of the above are available, then an unlicensed product may need to be manufactured by a UK manufacturing company. 
Once the pharmacist is satisfied that a special should be supplied, they should check whether their usual wholesaler can supply the product. If not, the pharmacist should refer to the BNF list of special-order manufacturers and order the unlicensed product directly. The pharmacist should be aware that part VIIIB of the Drug Tariff (England and Wales) contains a list of some unlicensed products and the price that will be paid for reimbursement of these products. It means that pharmacies need to source the product for no more than the Drug Tariff Part VIIIB price (if listed in part VIIIB) because this is the reimbursement price the pharmacy will be paid. Alternatively, omeprazole 10mg/5ml suspension can be prepared extemporaneously. 
When dispensing the suspension, the pharmacist should supply an oral syringe and ensure the patient's parent/representative is comfortable measuring the correct dose. They should also be made aware of any specific storage requirements and side effects, which may include nausea, vomiting, flatulence, diarrhoea or constipation. Less frequent side effects include dizziness, sleep disturbances and rash.
As with any medicine, it is important to review the continued need for proton-pump inhibitor (PPI) use. There have been reported risks associated with long-term use of PPIs. If there is a need for continued use, ie the child continues to be symptomatic, dose escalation of the PPI may be required as the child gains weight.