Market research provider Mintel says the vitamins and mineral supplements category has returned to growth across the UK market, with sales rising 2.2% to £414 million in the year to May 2016.
"Demographically positioned vitamins proved among the biggest success stories," says senior consumer lifestyles analyst Jack Duckett, "reflecting a consumer shift towards more regular usage," he adds.
This included strong sales growth for products targeted at men (which increased by 29%), as well as women, children and people aged over 50 – "reflecting consumer demand for more targeted health solutions", Mr Duckett says.
In fact, 65% of all adults took some form of vitamin or nutritional supplement either daily or on an occasional basis in the 12 months ending June 2016. This was up 2% on the previous year.
How might sales grow in the next five years?
Mintel has forecast the value of UK sales of vitamins and supplements between 2011 and 2021. In the best-case scenario, community pharmacists could earn a share of a market value that could reach £539m. Even in the worst-case scenario, the value could be £475m.
Mintel's own prediction is that the value of the market will average £457m – this is based on actual sales growth achieved between 2011 and 2016, and forecasts for between 2016 and 2021.
So what should pharmacists do?
The forecast suggests the vitamins and nutrition market is a rich one for community pharmacists to tap into. But how? Mintel's September 2016 market report has the following suggestions: 
Men are less likely to use vitamins or supplements than their female counterparts, according to the report. But the proportion of men taking these treatments on a daily basis increased significantly from 2015-16, illustrating men's increased engagement with their own health and "personal care".
Pharmacists can plan campaigns demonstrating how nutrition supplement products can help support everyday lifestyles, to bring more male patients into the category.
Women are more likely to have started taking supplements due to a recommendation from a health practitioner, or due to their own concern that they are deficient.
Pharmacies can consider linking promotions with sanitary protection brands, to create collaborative campaigns that will educate women about the importance of nutrition during menstruation and as they move into the menopause later in life.
In surveys, half of all adults indicate that they would be more inclined to trust a particular vitamin if it was recommended by a doctor or health professional.
Pharmacists can therefore help to drive trust in the category, and use this as an opportunity to boost sales.
Sponsored: Juvela announces additional delivery dates for its range of gluten-free bread and rolls
From January, pharmacies in Great Britain can receive deliveries on Tuesday, Wednesday, Thursday and Friday every week (see table).
| Pharmacy ordering deadline (before 10am) | Day delivered to the pharmacy (by 5.30pm) |
| --- | --- |
| Friday | Tuesday |
| Monday | Wednesday |
| Tuesday | Thursday |
| Wednesday | Friday |
For Northern Ireland, Juvela will continue to be delivered once a week on Thursday.
For more details, visit the Juvela website.
Alternatively, contact [email protected] or 0800 783 1992.
Sponsored: Internis releases a new vitamin D supplement for adults and children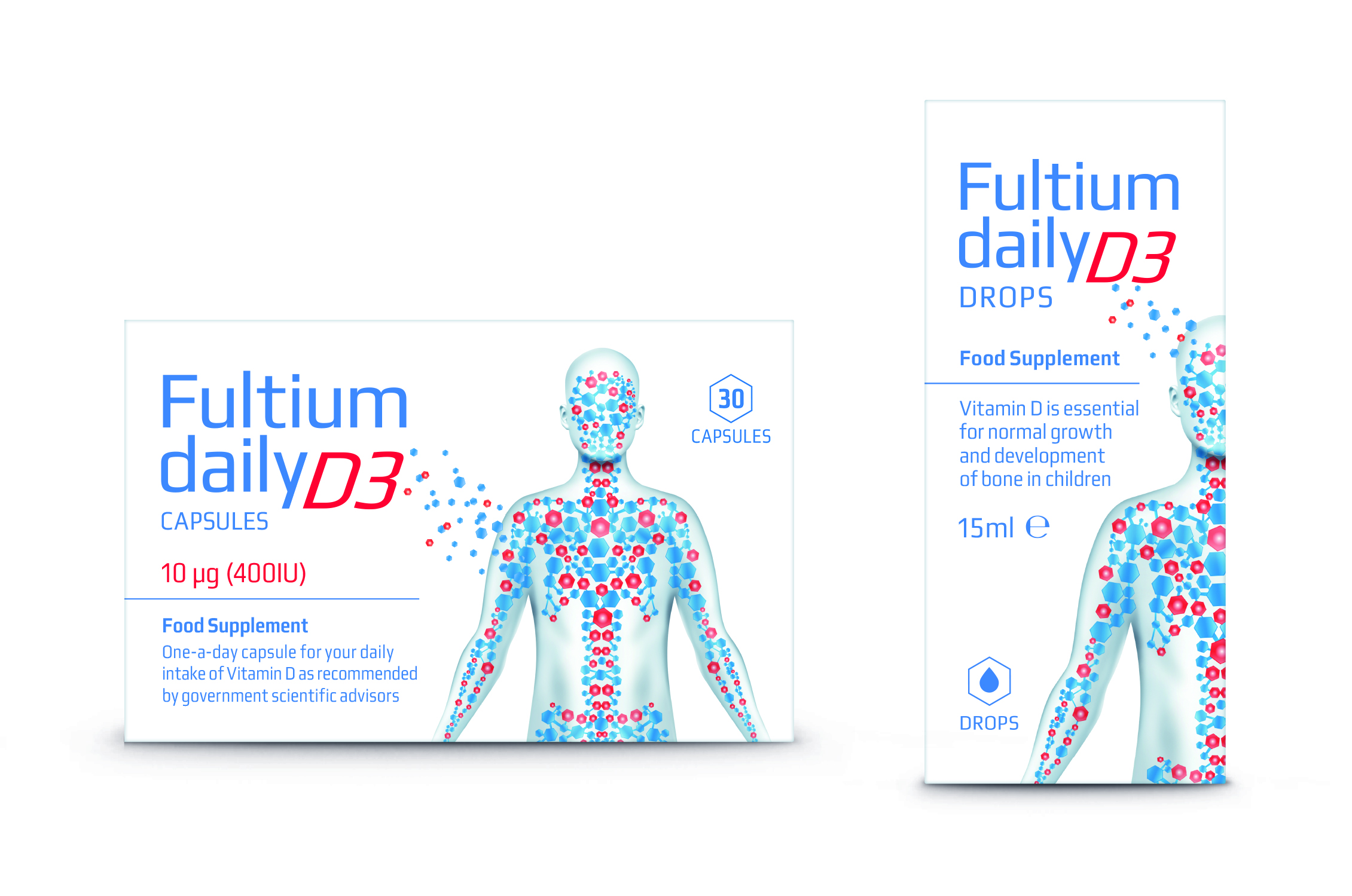 Internis Pharmaceuticals has launched a new vitamin D supplement formulated to meet Public Health England (PHE) guidelines. 
Fultium Daily D3 has been designed to reflect PHE guidance that everyone over one year of age needs 10 micrograms of vitamin D a day (400IU), and under-ones require 8.5-10mcg (340-400IU), Internis said. This advice presents pharmacies with "an excellent opportunity" to recommend an over-the-counter supplement, it added. 
Fultium Daily D3 is available in capsules and drops for infants under one year old, with six drops per day recommended for those aged one and over.  
Packs of 30 capsules retail for £3.99, 60 retail for £7.49 and 90 retail for £10.99. A 15ml container of drops is £7.99.
For more information, contact 01484 848200.