Mr Brine was appointed pharmacy minister in June 2017, replacing David Mowat, who lost his seat in the general election.
Following the news of his appointment, former pharmacy minister Alistair Burt wasted no time in advising Mr Brine to visit pharmacies and listen to the sector – which he seemingly did, spending time with the pharmacy bodies, and addressing industry events.
In his first speech as pharmacy minister, at the Royal Pharmaceutical Society's (RPS) annual conference, Mr Brine praised healthy living pharmacies and the national flu service, while admitting the government had "not made best use of" pharmacy teams.
Plans for pharmacy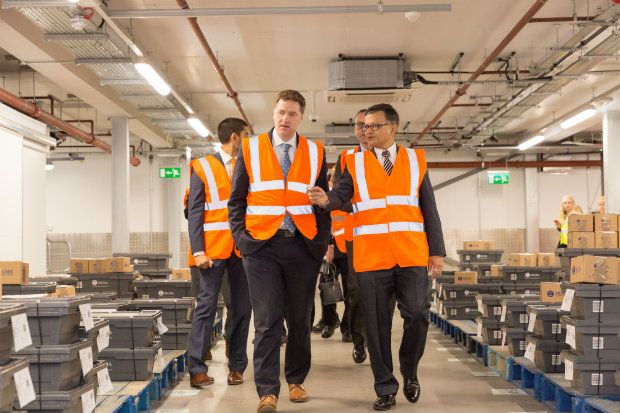 His priorities for a "care-orientated" pharmacy contract were made clear through a letter to the all-party pharmacy group (APPG), and he praised the work north-east London pharmacies were doing to improve mental health, which he described as "a high priority for the government".
It was on a visit to Portmans Pharmacy in Pimlico, London, last year that Mr Brine saw a pharmacy hepatitis C testing pilot in action – an initiative he later told parliament he was "impatient" to see "scaled out".
But his enthusiasm for the sector wasn't always in line with grassroots pharmacists' thinking.
Speaking to C+D at the opening of wholesaler Sigma Pharmaceutical's new warehouse, Mr Brine said automation was the future for the sector, while at an APPG event, he was quick to brush off concerns around the decommissioning of minor ailments schemes across England – explaining that "things have moved on".
Funding and contract amendments
Perhaps Mr Brine's highest priority was to reform the pharmacy contract in England – which he described as "sluggish".
Responding to C+D's open letter in September 2017, the pharmacy minister said he wanted to see a "fair, realistic and sustainable" funding settlement for the sector, and an APPG session early on in his tenure, he looked at ways to bring the national contract "into the 21st century".
But 21 months on from his appointment, and with formal negotiations on the Pharmaceutical Services Negotiating Committee's plans for a five-year, services-focused contract yet to start, this is one part of Mr Brine's legacy left open-ended.
Read C+D editor James Waldron's initial reaction to Mr Brine's departure.