When Chris Ellett joined The Co-op in 2015, the group had been going through a torrid time. The financial crisis and a merger with building society Britannia had forced down the group's profits, leading to its biggest ever loss. Former chief executive Paul Flowers had resigned two years previously, and subsequently been disgraced over illegal drug use. The group was in serious need of transformation.
"I joined at the time of the financial crisis and they wanted to rebuild and relaunch the Co-op – a huge colleague engagement programme. Delivering to that scale was quite a challenge, and that is essentially what I've done in my career," Mr Ellett tells C+D.
He spent two years at the financial services and supermarket group – which sold its own pharmacy business to wholesaler Bestway in 2014, forming the group known as Well. Now Mr Ellett is working at Well himself, as its first transformation director, charged with delivering the multiple's "ambitions of growth" in a tough financial climate.
"Urgency for change"
C+D exclusively revealed last month that Well is planning to roll out hub-and-spoke dispensing across its 800 branches later this year, and it's forward-thinkers such as Mr Ellett who will be guiding the multiple through these times of transformation.
"It's no secret that the industry is going through quite a bit of change," says Mr Ellett. "The funding pressures have created a catalyst or urgency for change that I don't think the industry has been through before."
But he's not disheartened by the scale of the challenge. "That is what I like, and what I do. Pretty much throughout my career I've come into an organisation that has been through a difficult time – the Co-op is probably the biggest one. Taking some of those experiences, it creates opportunity," he says.
"Well is a relatively new organisation in some parts, but it has a wonderful legacy that comes from the Co-op tradition."
From laboratory to retail
And Mr Ellett has seen the business in the round. He began his career with pharmaceutical companies GlaxoSmithKline and AstraZeneca, working with pharmacists. His work designing and analysing experiments in the laboratory led into "a whole series of business improvements, and over time that progressed into large transformation programmes", he says.
From pharmaceuticals, he moved to retail, working at Shop Direct at a time when it was transitioning from traditional catalogue-based shopping to the internet, a "huge interface between paper-based and online retailing".
Just as digital developments have disrupted the high street supermarket and fashion retailers, so pharmacy should prepare for "quite an exciting time", Mr Ellett says.
"Patients in a pharmacy are often the same people who shop at local grocery convenience stores. You take your average patient, [they] purchase on Amazon or use Uber, so the experience and choice they get when they transact or shop through other organisations is something they are going to expect from us as an industry," he points out.
At the Co-op, "everything was supermarkets and now [it's about] convenience and online shopping. Those sort of trends will start playing out a lot more quickly. Digital space will disrupt the market and give more choice to customers," he predicts.
Resilient colleagues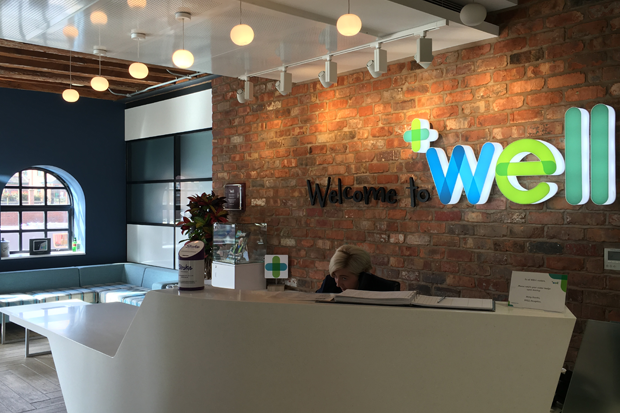 Although he's been in the role for less than a month at the time of our interview, Mr Ellett is impressed by the "fantastic" response he's had from the wider Well team. He believes that "colleagues that come from the Co-op are more resilient than any other organisation" and have "a desire to want to change and do things better".
He's clear that implementing change isn't just about finding a "tech solution", but how to engage the 5,000 "front-line colleagues" working across the multiple.
"The biggest challenge in any transformation isn't about the [changes] you deliver, but it's about recognising the need for change and then [driving] motivation from colleagues," he says.
Click here to find out how else the multiple is coping with the funding cuts, in C+D's exclusive interview with Well CEO John Nuttall.
Search for the latest Well vacancies on C+D Jobs