The NHS is no stranger to tightening its belt. Now there is yet another call to 'trim the fat' by curtailing the prescribing of drugs that are "of limited clinical benefit", or replaceable with cheaper alternatives.
In March, NHS Clinical Commissioners (NHS CC) – the body which represents England's 207 clinical commissioning groups (CCGs) – urged its members to support a policy that it claimed would see £400 million freed up to spend on priority services, such as mental health and primary care.
To kick-start the process, the commissioners drew up a list of 10 products that it claimed alone currently soak up around £128m of the health service's annual drug spend (you can view the full list here).
It's a varied selection, which ranges from Omega 3 and fish oils (prescribed for elevated triglycerides, but supported by "weak evidence", according to NHS CC) to tadalafil, the "expensive" alternative to erectile dysfunction treatment sildenafil.
Topical pain products also targetted
Also on the list are three topical pain relief product groups that, between them, NHS CC argues account for close to £35m in annual prescribing costs in England: lidocaine plasters, rubefacients and fentanyl.
NHS CC says lidocaine plasters, for the treatment of post-herpetic neuralgia, cost £17.58m a year, despite not being recommended by the National Institute for Health and Care Excellence (Nice) and having "limited evidence" for their use.
Meanwhile, rubs and ointments (rubefacients) for acute or chronic musculoskeletal pain are draining £6.43m a year from NHS coffers – despite a lack of evidence to support their use. "Rubefacients should not be offered to treat osteoarthritis," NHS CC stresses.
And fentanyl – which it describes as being "used for breakthrough pain in palliative care" – is much more expensive (£10.13m a year) than morphine, despite "limited" evidence it is "superior".
What's the alternative?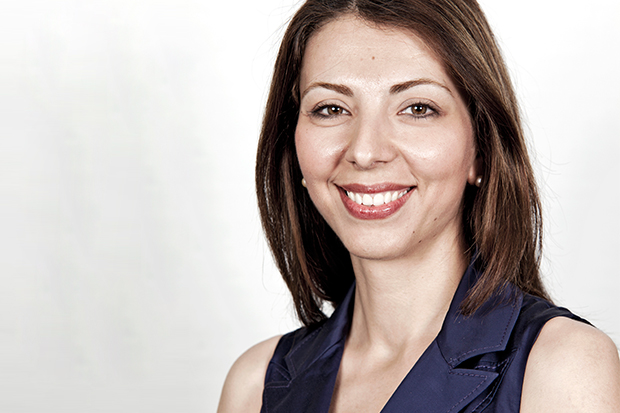 But while it may make financial sense to curb use of these products, what is the potential fall-out for community pharmacists, who are likely to be the first port of call for anxious patients unsure why they can no longer get their preferred pain relief product on prescription?
Leyla Hannbeck (pictured), chief pharmacist at the National Pharmacy Association, says lower rates of repeat prescribing for lidocaine plasters, for example, is likely to generate patient interest in 'alternative' substitutes.
"There could be more requests from patients seeking herbal remedies, due to the desire to avoid oral painkillers," she says.
"Pharmacists will need to consider the advice they give, based on factors such as potential interaction with other medications the patient may be on, and the limited evidence that exists for the safety of herbal medicines."
Ms Hannbeck points out that Nice guidelines state many herbal pain products are ineffective, and it may not always be appropriate for pharmacists to sell them as a replacement.
Possible alternatives to lidocaine for shingles – of which post-herpetic neuralgia is a symptom – include capsaicin cream 0.075% and gabapentin, although these are prescription medicines that would need to be initiated by the patient's GP, Ms Hannbeck points out. Topical capsaicin would suit patients who cannot – or prefer not to – take oral medicines, she adds.
Over-the-counter remedies for shingles pain, she says, might include a dressing like Opsite (a transparent, waterproof film mostly used for superficial wounds and abrasions), or gel-filled cold packs that can soothe the pain.
When it comes to a replacement for rubefacients, capsaicin cream is more effective at relieving localised neuropathic pain than placebo or other topical treatments, says Ms Hannbeck. But its use should ideally be restricted to those unable to tolerate oral drugs.
As for fentanyl, she says it is hard to argue with NHS CC's logic. "There is very limited evidence of the efficacy of fentanyl patches, and they are considerably more expensive than oral morphine.
"Where strong opioid treatment is indicated, first-line therapy is modified-release oral morphine, with immediate release morphine for breakthrough pain."
Opportunities for new services
As well as suggesting alternatives to patients, the proposed prescription changes could also present pharmacists with opportunities.
One is to establish patient group directions (PGDs) with local CCGs, to allow pharmacists to supply patients with certain conditions without a prescription.
"Pharmacists could consider PGDs to help patients whose medicines have been stopped or changed," Ms Hannbeck explains. "This can be an increased source of revenue and footfall, to compensate for the potential decline in dispensing volume."
Pharmacy owners might even consider renting out their consultation rooms to physiotherapists, osteopaths and massage therapists, who could treat some patients denied access to treatments on NHS CC's prescription black-list.
But pharmacists need to exercise caution too, Ms Hannbeck adds. There is a risk some patients will resort to buying drugs on the internet if they cannot get them through the NHS. Counter staff will therefore need training to help spot affected patients, so they can be referred to appropriate services.
"This will present challenges for pharmacists"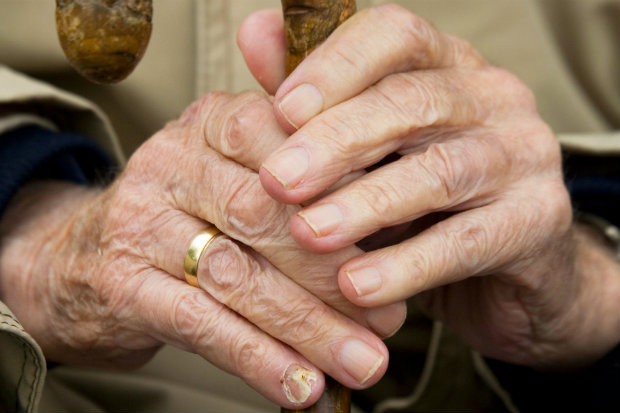 Pharmacists are also well-placed to advise osteoarthritis sufferers on lifestyle measures that can be used in place of topical pain relief products. These include healthy eating, exercise, and weight management, as well as the use of supportive products such as walking sticks and frames.
Olivia Belle, head of external affairs at Arthritis UK, says the pressure to cut costs means CCGs have little choice but to go through the shopping bill looking for ways to save money. "The NHS is under immense pressure and CCGs want to restrict prescribing of these products."
"This will present challenges for pharmacists," she says. "But they can play a key role by ensuring people with osteoarthritis understand what is available.
"There may be other things patients can try. They may [need to] be referred to a pain management clinic, or pharmacists can encourage patients with osteoarthritis to discuss pain relief with their GP."
If NHS CC's prescription plans do come into effect, it will be flexible thinking like this from pharmacists that ensure patients do not suffer.
C+D will be hosting a roundtable discussion in the coming weeks to consider the effects of these prescription changes on pharmacists and patients. Share your thoughts in the comments section below and we will raise them during the debate.