As pre-registration pharmacists, you may be working full-time for the first time, and will be getting used to a new team. Not only that, but over the coming year you have to meet 76 General Pharmaceutical Council (GPhC) performance standards and prepare for your registration assessment.
The question is: how can you best prepare for a successful pre-reg year?
Know your learning outcomes
Get to grips with both the registration assessment framework and performance standards, to ensure you know what is expected from you.
Start with a look at your pharmacy's in-house training plan. Every trainee should follow a plan that provides a structure to meet all the GPhC's required learning outcomes. This should be agreed with your tutor at the start of the training period, and after each formal review, to target your own individual learning needs.
Get organised
You should know the timeline for the coming year, and keep a record of key dates in your diary, such as the formal progress reviews at weeks 13, 26 and 39. You can also schedule off-site learning opportunities, such as study days, training events and multidisciplinary working.
Make sure you know when you need to submit paperwork to the GPhC. Discuss this with your tutor at the start of the year, to ensure you stay organised and show you are taking your training seriously.
You should discuss holidays, as well as study time, with your tutor. Many trainees ask us how much protected study time they should be receiving during working hours. The GPhC does not specify the number of hours, but says that mutually agreed time dedicated to study and reflection on learning should be agreed between the tutor and trainee.
Whatever training programme you use should help you pace your learning throughout the year, alongside your in-house training experience, so that by the end of the year you are fully prepared for the exam and ready for practice. Try to prepare pre- and post-work for every training day, to make sure you are on target with your revision.
Develop good relationships
A good relationship with your tutor is crucial for a successful year ahead – after all, they will be signing off on whether you are fit to practice. Actively listen to their advice and make the most of learning opportunities. Try to be proactive when seeking answers and solving problems.
Throughout your pre-reg year, you will find you are an important member of the team, but remember you are also learning from those around you. It is important to be respectful of the skills and knowledge of all team members, and take their feedback seriously.
Learn to balance work and study
Always take your time and never rush work – rushing often leads to errors. When you are feeling under pressure, let those around you know.
You will have to juggle work and preparation for the final exam. You will need to learn how to manage your time effectively and make the most of your time in the pharmacy – on-the-job training is an effective way to expand your learning.
During your training year, your learning is self-directed. You'll be expected to produce a portfolio of learning for review, so get into the habit of recording key learning opportunities that come up during the working day. Writing things down helps you to remember them.
Keep up to date with key developments in pharmacy, such as new clinical guidelines, public health news, legal changes and GPhC updates. You could gather this information and disseminate it to the rest of the pharmacy team.
Throughout your year, take notice of your own mistakes – as well as the mistakes of others – so that you can learn from them. Keeping a personal error log ensures you are keeping a close eye on what mistakes you are repeating. It will help you to identify areas where you have improved – and where you need to do more work.
Have a professional attitude
The balance between confidence and over-confidence is a fine one. While it's great to recognise your growing competence, making assumptions can be dangerous and lead to errors. The key thing for pre-reg pharmacists is to have a good knowledge of your boundaries, and to know when to refer to the pharmacist. This ensures you don't endanger patient safety.
Familiarise yourself with the GPhC's new professional standards for pharmacists. Your professionalism is important not only for yourself and your pharmacy, but also for the sector and for achieving better outcomes for your patients. Do not let an unprofessional action – be it online or in person – jeopardise this.
When you encounter problems
This year will come with many challenges. If you are struggling with any aspect of it, talk to someone. Suffering in silence is likely to make the situation worse.
Potential people to talk to include:
your tutor
a mentor
a member of the pharmacy team
charity Pharmacist Support
ProPharmace – who offer confidential advice and support.
Practice calculations
A big part of passing the registration assessment is being able to perform pharmaceutical calculations accurately. Paper one of the GPhC registration assessment includes 40 of these questions. The GPhC says the assessment is likely to include at least one calculation question involving each of the following:
doses and dose regimens
dosage and unit conversions
estimations of kidney function
displacement volumes and values
concentrations (eg expressed as w/v, % or '1 in x')
dilutions
molecular weight
using provided formulae
infusion rates
pharmacokinetics
health economics
quantities to supply.
Lastly, enjoy your pre-reg year and take full advantage of every learning opportunity – it is what you make it.
Noma Al-Ahmad is managing director of pharmacy workforce training provider ProPharmace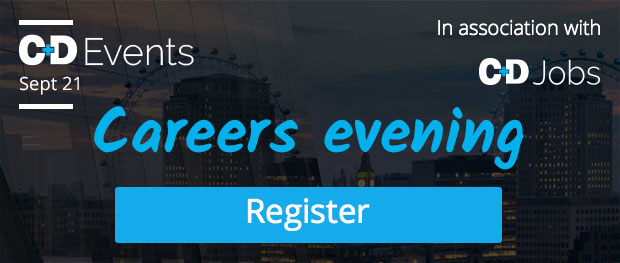 Getting your foot on the career ladder can be a daunting prospect for pre-reg and newly qualified pharmacists. That's why C+D – in association with C+D Jobs – has created a free careers event to give new pharmacists a valuable insight into the range of options out there.
C+D has assembled a diverse array of speakers across the spectrum of pharmacy sectors – from community pharmacies and hospitals, to care homes, GP practices and academia.
Each speaker will be sharing their unique experience and advice both on stage, and with attendees while networking over complimentary food and drinks.
Find out more information – including the list of confirmed speakers – here.