At Bedminster Pharmacy in Bristol, they know a thing or two about good teamwork.
Having bagged an impressive four gongs between them at last year's C+D Awards, the team has gone from strength to strength. They continue to work hard so that, according to their award entry, "the pharmacy's name is synonymous locally with a commitment to going the extra mile to provide excellent care for our patients".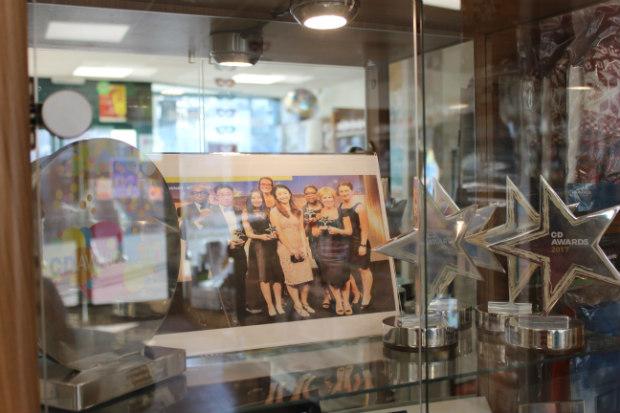 The team's C+D Award-winning entry details their "all-skills-welcome approach", which "draw[s] on their life experiences, language skills, personality traits, areas of interest and transferable skills".
This combination means "the team's job satisfaction is regularly acknowledged, with our high colleague retention rate and patient satisfaction feedback scores".
Some of their recent achievements include reaching out to patients by running blood pressure checks in the local pub, and encouraging the mayor of Bristol to take part in a men's health awareness drive in the pharmacy.
The Bedminster team also partnered with other organisations in Bristol to promote much-needed services, including: a charity to design and deliver a pharmacy-led cold homes referral service; the local church to organise a health and wellbeing day; and even local e-cigarette shops to increase smoking cessation participation and promote a "harm-reduction approach".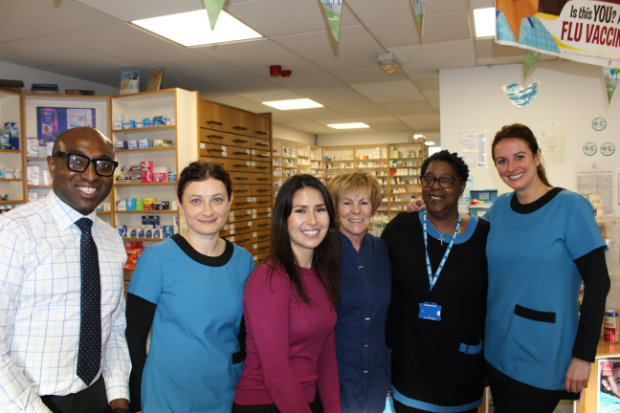 (Left to right: Superintendent Ade Williams, dispenser Edyta Barros, pre-registration trainee Marisa Maciborka, counter assistant June Cambridge-Rose, delivery driver Shirley Jamieson, and technician Beata Mularska)
To find out what makes them tick, C+D asked each staff member for their top tip on what makes a good team.
Ade Williams, superintendent and pharmacy manager
"You have got to trust your team. Things will sometimes go wrong, but work through it, otherwise you will never empower your staff."
Edyta Barros, dispenser
"We have a lot of fun, but we also get a lot of support from Ade, even in stressful times."
Marisa Maciborka, pre-registration trainee
"I believe good communication is key. From my perspective, I feel I bring something different – some Canadian spirit – to the team. Even though it can be stressful working in a pharmacy, I keep in mind that every issue can be remedied, so I don't get too stressed about things."
June Cambridge-Rose, counter assistant
"My tip for a good team is to be friendly, to help each other, and try to be organised. It's nice working in here when things are organised, and it helps that I enjoy working with customers."
Shirley Jamieson, delivery driver
"We're a good team because we all know what we are doing." (Read more about Ms Jamieson – who won Pharmacy Staff Member of the Year at last year's C+D Awards – on the road delivering medicines with C+D).
Beata Mularska, pharmacy technician
"We support each other, there's a good energy in the team and a positive vibe in the pharmacy. It's important to do fun things, as well as the important work. For example, I organise the pharmacy's 'Secret Santa'. Those little things can help [you tackle] the bigger things. But above all, we all have a very professional attitude."
Has your team used the skills and strengths of its individual members to create a pharmacy that's more than the sum of its parts? Entries for all 13 C+D Award categories are now open, so find out more here.