Although the outbreak of COVID-19 has affected numerous areas of community pharmacy including workload, staffing and medicine shortages, it's impossible to grasp the full horror of the impact of the virus until confronting the death of someone you know.
A number of pharmacy professionals in England have died from COVID-19 after risking their lives by working on the frontline during the pandemic. The colleagues of accuracy checking technician Mandy Siddorn, locum pharmacist Jayesh Patel, pharmacy manager Birender Rawat and contractor Shashikant Parekh tell C+D what they have lost.  
Mandy Siddorn
Mandy Siddorn worked as an accuracy checking technician at Swettenham Chemists in the north west of England before she died of COVID-19 aged 61. Pharmacy manager Ben Jones says she had been signed off sick from the branches in Merseyside and Chester where she worked, before her condition took a turn for the worse and she was admitted to hospital. She died in early April.
Pharmacy teams at Swettenham Chemists – which has six pharmacies across north west England and North Wales – paid tribute to Mandy in their own way, Mr Jones says. Some held a minute's silence, while one team released helium balloons. The whole company donned ribbons in pale blue, a colour she loved, on their uniforms "as a gesture".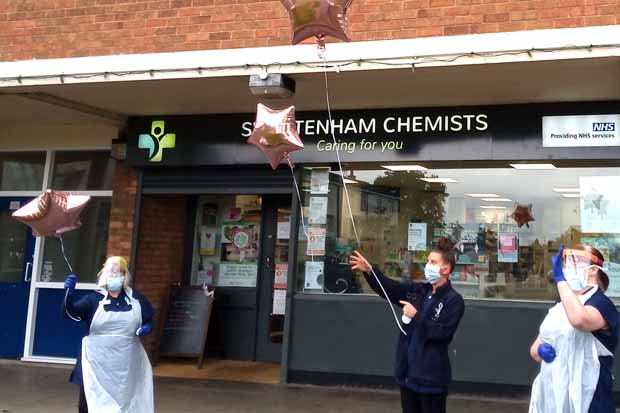 "In our branch, on the day of her funeral we made an effort to sit around at lunchtime and have a chat about Mandy," says Mr Jones, although he acknowledges that even managing to do this was difficult to achieve due to social distancing restrictions.
"There is a big difference between seeing everything on the news about death figures, which seem sort of distant, compared to if you know someone personally [who has died]. That does bring it home."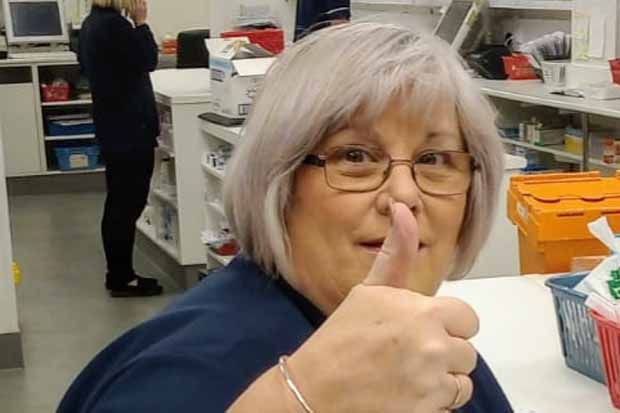 "Staff were enormously sad when she died, but because we're in the middle of the pandemic we had to carry on," Mr Jones says. Mandy's was not the only death to have touched the lives of staff at the company – a few patients have also passed away over the last few months, he adds.
Looking back over his time working with her at Swettenham Chemists, Mr Jones says: "In a relatively short space of time she had become a valuable member of staff and very popular."
"She was someone who would bring life and humour into everything. She was a hard-working professional, but she also had so much personality."
Mandy's death brings home how dangerous COVID-19 can be despite valiant efforts from the sector to keep pharmacy staff safe. Swettenham Chemists took the outbreak seriously even before lockdown was announced, but "couldn't get face masks at the time so we were making our own",  Mr Jones adds.
Mandy is survived by her family, which includes her mother, daughter, son-in-law, sister-in-law and granddaughter.
Jayesh Patel
Locum pharmacist Jayesh Patel was known in the workplace for his dry sense of humour and for never raising his voice. He was 53 with no underlying health conditions when he died of COVID-19, says Smita Patel, owner of Guildford Chemist in Surrey, where Jayesh had worked two days a week for five years. She describes Jayesh as a "gentleman".
Just before lockdown, Jayesh had called in sick – which was unusual for him – saying he felt exhausted, Ms Patel says. His condition grew steadily worse before he was admitted to hospital, where he was put on a ventilator for six days before his death on April 22.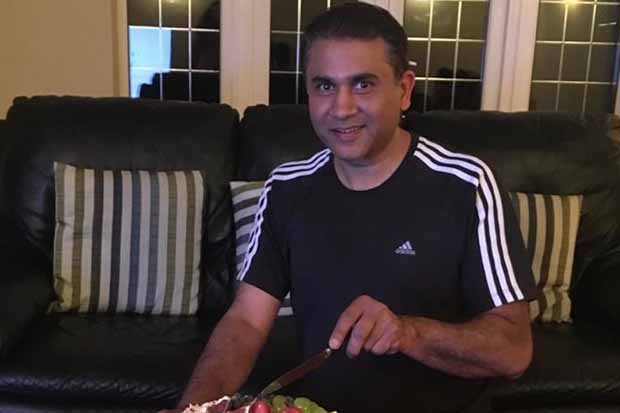 Jayesh had been more worried about others than for himself, Ms Patel says. "He used to say: 'You don't need to be [in the pharmacy], you've got underlying conditions, I'm here and nothing is going to happen to me.'"
"He was a calm and methodical worker. Jay was part of the family and my staff were devastated when they found out."
"He was a lovely man. My staff adored him and were always fussing over him," she adds.
Public Health England (PHE) advises pharmacy staff that there is no need for personal protective equipment (PPE) if social distancing measures of at least two metres can be maintained. But, like many contractors, Ms Patel wants her staff to feel as safe as possible by wearing PPE, despite enforcing social distancing by serving patients from the front door.
"We had PPE from the beginning [of the outbreak]. We were all wearing masks and gloves," she says. Ms Patel was fortunate to have acquired some protective equipment – many pharmacies have reported difficulties getting hold of PPE throughout the pandemic.
Jayesh had also worked at Vernons Chemist in Aldershot, Hampshire on Wednesdays for almost two years. Pharmacy manager Seema Patel says the team is still trying to come to terms with his death. "I saw his funeral online, that's when it really hit me that he is not coming back," she says.
"There is still a sense of disbelief. The last time I saw him he said he was coming down with something, but he just said: 'I'll be fine.' You don't get to say your goodbyes and I can't even imagine how his family must be feeling.
"He was well liked by everyone, he was such a nice guy. Pharmacy has lost a great pharmacist. He will be sorely missed," Seema Patel says.
Jayesh is survived by his wife and two daughters.
Birender Rawat
Birender Rawat was a manager for Pharmocare, which has 10 pharmacies in London, after emigrating to the UK from India 16 years ago. He died on April 1, aged 48, having fallen ill with COVID-19 before lockdown began.
Rutvig Patel, Pharmocare director, says Birender's death was "a great shock and a great sadness for all of us. He was a well-liked member of staff. He was jovial, he liked to work hard but he was also fun to be around".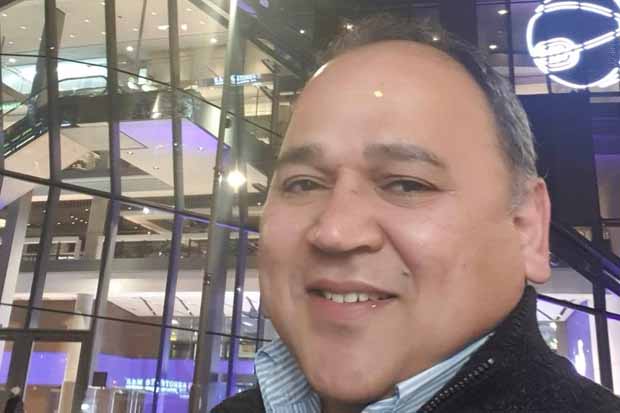 "Birender initially came to do his overseas accreditation, then pre-registration training, then he qualified – which was lovely for us to see. He was able to buy a house and his older son is at university," Mr Patel says. Birender worked in a branch opposite the grounds of his football team, Tottenham Hotspur.
"One of his friends set up [an online fundraiser]. The family said they want it to go to a charity that Birender worked for," Mr Patel says. The initiative has so far raised over £5,900.
Mr Patel was among the 10 people allowed to attend the funeral in person, along with co-director Amish Chiklia.
Pharmocare sourced PPE early on in the pandemic. Mr Patel highlights the professionalism in his staff's response to the COVID-19 outbreak, but says he feels like the sector has been "back doored a lot" by the government.  
Birender is survived by his wife and two children.
Shashikant Parekh
Shashikant Parekh opened Medichem Pharmacy in Tower Hamlets, London in 2000 with his son Mayur Parekh, who is also a pharmacist. He died of COVID-19 aged 82. 
He worked as a pharmacy assistant and bookkeeper, greeting customers and giving advice. In February this year, he was hospitalised with an infection. When he returned home,  Mr Parekh says he refused to let his father come back to work because of the risk of COVID-19.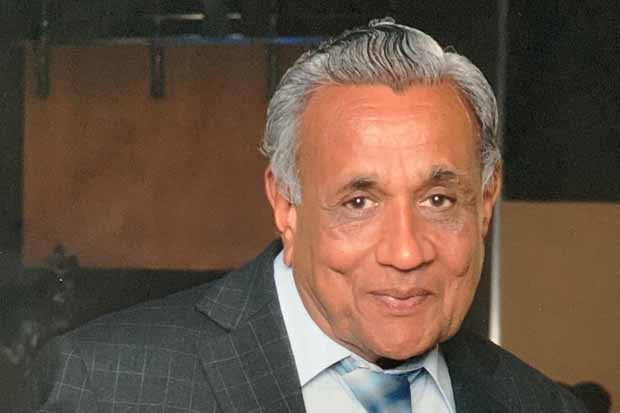 The family, which includes three children and four grandchildren, streamed Shashikant's funeral online.
"People really respected him, they all really miss him," says Mr Parekh, referring to the condolences that patients have sent to the pharmacy.
"We're a small shop, so as soon as people walked in, he was the first person they saw. He was always trying to help them. He was with me in the pharmacy from day one and he was part of the business. He loved to come to work."
Shashikant is survived by his three children and four grandchildren.
This is not a comprehensive record of the pharmacy professionals who have died of COVID-19. If you would like to share the details of other pharmacy professionals who have died of COVID-19, please email [email protected]