The police van sits ominously in front of us. All eyes are fixed on the vehicle, watching apprehensively for any signs of movement. Despite the bright sunshine outside, I can't risk leaving our car, which is parked on a secluded lay-by on the outskirts of London. The stakeout is as tense as I imagined.
Just as I start to twitch uncomfortably in my seat, a white delivery van rolls past and the police roar into life. We follow in hot pursuit. Our quarry turns off the road and stops, allowing time for uniformed officers to bundle out and surround the unsuspecting postal workers. The two men look stunned in their high-vis jackets as they are questioned and searched by the side of the road.
While my adrenalin levels are noticeably higher than C+D is used to on a Monday, this is just an average day for the enforcement officers of the Medicines and Healthcare products Regulatory Agency (MHRA) who I've been sharing a ride with. The arrests I'm watching are part of a highly coordinated series of raids taking place across London over two days.




A new type of drugs trade

For almost two years, the medicines watchdog has been closing in on a network of delivery drivers and related individuals suspected of bringing unlicensed generics into the country. The MHRA believes these drugs are being posted from India to addresses around London – addresses they are never intended to reach. Instead they are being intercepted en route by their delivery drivers.




A selection of unlicensed drugs, including generic erectile dysfunction medication, confiscated by the MHRA on previous operations




My guide for the day is Danny Lee-Frost, the MHRA enforcement team's head of operations, who explains why today is unique. Unlike other MHRA investigations, which begin with the identification of a UK website selling unlicensed or counterfeit drugs and then working backwards, this operation was sparked by the seizure of the drugs themselves.




Following the drug trail led the MHRA to the addresses – and vehicles – they will be targeting today. "With this one, we don't know what website it's feeding," says Mr Lee-Frost. "We're coming at it from the supply end, rather than the demand end."




A new type of enforcement

It reflects a more general shift in Britain's role in the trade of unlicensed and counterfeit drugs. The MHRA's crackdown on UK-based websites means the watchdog has become "the victim of our own success", he says. "We've pretty much cleaned up the UK domain tree. It's all shifted off-shore."




But the UK's connection with the supply of pharmaceuticals hasn't been eradicated, it's simply evolved. "A phenomenal amount of tablets are coming through on a yearly basis," says Mr Lee-Frost. "It can't all be feeding the UK. We know we're feeding into the EU and the rest of the world."




Britain isn't home to counterfeit drugs factories, so why has it become one of the major source countries for these pharmaceuticals? Ironically, our efficient drug enforcement services may be the answer.




"When a parcel arrives at a US postal hub and it's got a UK post mark, it's going to be waved through," says Mr Lee-Frost. "If it comes from Pakistan, they're going to stop it." This has resulted in a complex smuggling system where drugs are posted into the UK and then sent straight back out again, offering a lucrative opportunity to Britain's criminals.




The raids

During the day I witness raids on three addresses by police and the MHRA. Searches of the properties produce evidence of foreign money transfers and small amounts of unlicensed erectile dysfunction drugs, appearing to confirm the suspicion that this supply chain has international connections.




While the searches and arrests today go relatively smoothly, Mr Lee-Frost has encountered a few surprises in his time. The most memorable involved a raid a few years ago that led to a £14.4 million confiscation order – the largest in the MHRA's history. Once police had forced entry into the property, the phone began ringing and police were shocked to find out who was on the end of the line.




Illicit drugs intercepted in the postal system




"It was actually the villain [phoning us] from his yacht in Marbella, watching us on his laptop through the surveillance cameras dotted around the house," Mr Lee-Frost remembers. "He demanded to know who the bloke was sitting at his breakfast bar going through his stack of photos. That was me. I was flicking through them to see if there was anybody I recognised."




The arrests

That was a rare case where the mastermind of the drugs ring was closely linked to its day-to-day activities. But it can take long months of investigation for the MHRA to work its way up the criminal hierarchy. "You don't jump on the first bloke who picks up a parcel, you'd just end up arresting some low-level lieutenant," says Mr Lee-Frost.




"You need to track it to the source," he explains. "The traditional way of tracking via the website is how we'd achieve that. But chasing the parcels involves a lot more partnership work, so we've been working with the Royal Mail [and] police."




Sharing the back seat of the car with me is the MHRA's new head of enforcement Alastair Jeffrey, who seems pleased with how the operation is progressing. "These jobs are complex and difficult, but it's just a question of working your way through them," he says. "We've arrested some people on the periphery, but it's going very well at the moment."




Operations like these are "incredibly important", he adds. "They send out a message that people have not got impunity to distribute these type of things. We are going to identify them and take action."




Stopping the supply

In this case, the "type of things" he is referring to are generic erectile dysfunction, diet and hair loss drugs from India. Although they are unlicensed in the UK, the MHRA is more concerned about where these drugs are kept and who they are supplied to, rather than their ingredients.




An MHRA raid on a bedsit in April served as timely reminder of the unsanitary conditions these drugs can be stored in. "There were eight people sleeping in it," says Mr Lee-Frost.




"They were operating on a little table with a bottle of whiskey on there. Socks and underpants were everywhere, blisterpacks were everywhere. Some were cracked and opened."

 

A day on an MHRA drugs raid




From police briefing to evidence seizures, how C+D's day with the MHRA unfolded




6.30am

Following an initial briefing with the MHRA enforcement team the previous evening, we head to a nearby police station. Police and UK Border Agency officers are briefed and we follow police to the first address.




7.40am

We arrive to find officers have already entered the property and began a search. A suspect is arrested and paperwork is taken by the MHRA to be analysed.




8.30am

We walk to a second address on a nearby road. A resident informs us that the suspect is away and the house is searched. Bank statements, mobile phones and laptops are confiscated by the MHRA as evidence.




9.30am

Another individual arrives at the address. After being questioned by police and the MHRA, he is also arrested in connection with the operation.




10am

We return to the station, where the MHRA officers are briefed on the plan for the afternoon's raids. These include arresting drivers while they are on their delivery routes.




2pm

We set off on the trail of the police, who are tracking one of the delivery vans. At 3.20pm we arrive at the location of the van's final drop and wait.




3.25pm

The van arrives and police question both drivers. One suspect is arrested and police inspect the van's cargo to see if any parcels match any of the addresses we have raided today.




4.20pm

We drive to the arrested suspect's house, which is searched. Another individual is arrested.




5.10pm

MHRA enforcement officers remove laptops, paperwork and a small amount of unlicensed pharmaceuticals, including erectile dysfunction drugs.
While Indian drugs like these are considered relatively safe, the proportion of active ingredients in imported Chinese pharmaceuticals can vary wildly, Mr Lee-Frost explains. "It's like baking a very badly-made cake, with all the ingredients at one end and filler at the other," he says. "You can end up taking tablets that are all filler, or tablets that are all active."
Ending demand
With around 50 operations involving arrest warrants taking place each year, the MHRA is so busy that it's starting to run out of code names for its investigations. "We've been through boy's names, girl's names, US presidents and now we're onto breeds of dog," says Mr Lee-Frost.
But despite the high level of enforcement action, it will never be effective unless they can raise public awareness, he says. "The internet is like the wild west: you can buy anything there. The way to tackle this is to tackle demand. If we can alert people to the dangers of buying things online then that's half way to getting the job done," he says. Only by fighting on both fronts can the MHRA hope to win the war against unlicensed medicines.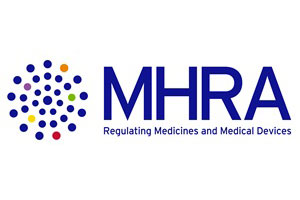 Fact file
What is it?
An executive agency of the Department of Health, the Medicines and Healthcare products Regulatory Agency (MHRA) is responsible for regulating all medicines and medical devices in the UK by ensuring they work and are safe.
What does it do?
The MHRA authorises medicines before they can be marketed and inspects their quality before they are distributed. It encourages the public to report suspected problems with medicines and investigates these reports. It also takes the lead in investigating and prosecuting cases of non-compliance.
Biggest successes
Operation Pangea, the MHRA's annual week-long collaboration with Interpol, sees customs officials and law enforcement agencies around the globe join forces to target the distribution of counterfeit and unlicensed medicines. Now it its sixth year, in 2013 the operation took place across 99 countries and resulted in 58 arrests and the seizure of more than 9.9 million doses of medicines, worth approximately £26.8 million. The UK accounted for more than half of the counterfeit medicines seized in value, with more than 1,288 illegal websites closed down and seven warrants issued for arrest.