In early 2015, pharmacist Kate Thomas was busy buying out her two business partners and deciphering ways to put her own stamp on Sylvia Williams Chemist in Cowbridge, Wales.
The Grade II-listed building was in desperate need of repairs, and dwindling counter sales as a result of supermarket competition over the past seven years had left the pharmacy in need of a breath of life.
"There's nothing like a bit of debt to sharpen your focus," says Ms Thomas, who set about identifying a gap in the market.
It was a conversation at a neighbourhood BBQ that tipped her off to the news that the local health food shop was struggling. So when she heard it had closed down, she seized her chance to introduce a health and wellbeing initiative into the pharmacy.
In just two whirlwind weeks, Ms Thomas had secured premium nutrition brand suppliers Solgar and Viridian, welcomed a new member of staff to head up health foods sales, and invested in training for all pharmacy staff to understand the new business initiative.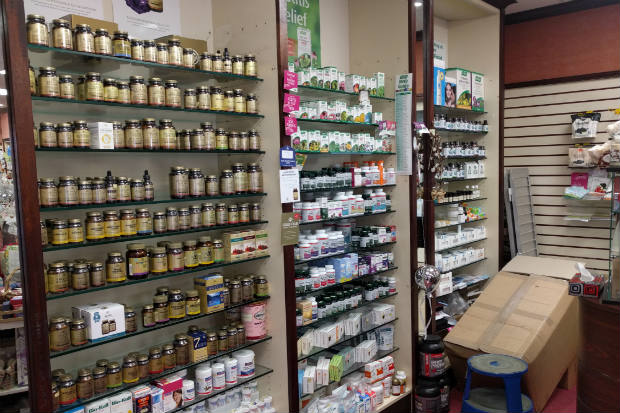 After a 20% increase in counter sales in one year, and one record-breaking month of £5,000 in increased profits, it was clear her punt had paid off. The success of the strategy impressed the C+D Awards judges, one of whom said they "absolutely loved the way a business opportunity was spotted", as well as how the pharmacy "joined up the health and wellbeing agenda".
Overcoming opposition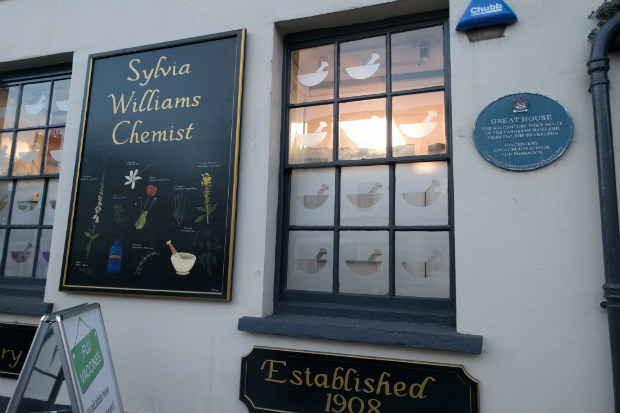 Despite the impressive impact on sales, not everyone was immediately on board with the pharmacy's new direction.
"I had a lot of opposition from the staff because they were unfamiliar with it," Ms Thomas admits. "But what they forget is that herbs and minerals are our roots." And this is precisely what she reminds pharmacists who react negatively to the supplements and herbal remedies she stocks.
"In the end the customer is going to buy them anyway, and so you shouldn't be afraid to learn about it," Ms Thomas says. "I'm not frightened to sell them, but I sell it responsibly, with advice," she adds.
Ms Thomas has since expanded the pharmacy's make-up, beauty and skincare range to complement the health foods initiative, and has hired a trained beautician – Sara (pictured below) – to help drive up sales.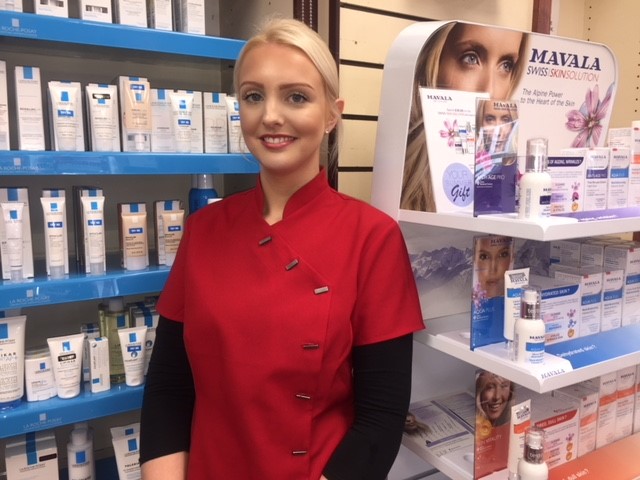 "There are a lot of people who focus on their wellbeing, and they will see taking vitamins and doing exercise as a way of keeping their health," she says. "Then there are people who have tried all the prescription and over-the-counter drugs for something like an irritable bowel, and they don't work. That's when we can offer [probiotic] acidophilus," she explains.
Benefits of winning a C+D Award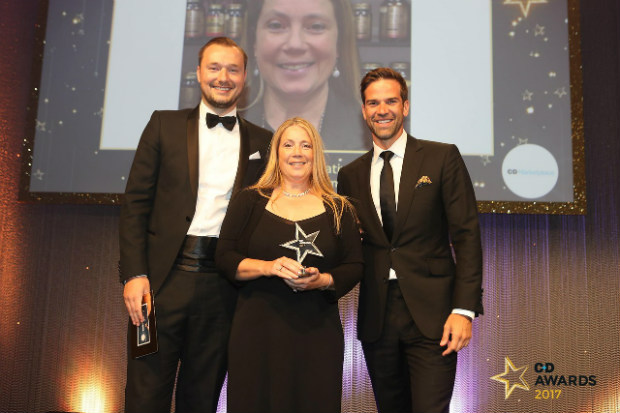 Since winning the C+D Award for Business Initiative of the Year 2017, Ms Thomas says she's had visitors to the pharmacy who want to see the health foods initiative in action, and get advice on whether it would work in their pharmacy. She is also planning a trip to Neath to visit fellow Welsh pharmacy and C+D Award-winner Alison Sparkes of the Health Dispensary, to explore the treatments the pharmacy offers and see if they could be replicated in Sylvia Williams.
"I can't do smoking cessation or methadone because I don't get commissioned from the health board, so typically I have focused my energy on the shop and the retail side of pharmacy," Ms Thomas explains. But she "doesn't write anything off" and after revamping the pharmacy's only consulting room – to provide a space to conduct medicines use reviews, flu jabs and private consultations – Ms Thomas is judging the feasibility of adding treatment rooms to the second floor of the pharmacy.
The possibility of funding from the Vale of Glamorgan council to convert the site's dilapidated garage means Sylvia Williams Chemist could in future also host community-run mindfulness, meditation and mental health workshops, as well as have expanded space for pharmacy treatments, she explains.
Private blood testing
Ms Thomas says these plans, alongside her "formative idea" of introducing a private blood-testing service in the pharmacy to help identify vitamin deficiencies in patients, would help provide a holistic approach to healthcare.
She would "love to offer" this service, rather than rely on information from the doctor, or "educated guessing" when a patient presents with signs of vitamin deficiency.
"The government also says that everyone needs extra vitamin D and most of us should have a daily maintenance dose. But it is sometimes hard to identify people whose levels have plunged and might need a higher dose to get them back up."
Taking time to reflect
With plenty of avenues still to explore, Ms Thomas says she now plans to take a well-earned break after her C+D Award success.
"I think if you are driven, you are driven in all areas," she says. "[But] I am happy with what I have achieved. Sometimes you have to stop a minute and reflect before you rush onto the next thing; you have to say: 'Take a breath and actually enjoy what you have done'."
For a flavour of the health and wellbeing offering at Sylvia Williams Chemist, watch C+D's video:
Could you win a C+D Award in 2018? Entries for all 12 categories are now open, so find out more here.