These days, running a successful pharmacy business can mean you spend almost as much time online as you do talking to patients. But easy access to the internet means it's possible for pharmacies to be innovative with how they use this resource.
That's why for the C+D Awards 2017, we have created a brand new category to recognise community pharmacy businesses that use the internet, their website or social media as a creative tool to help patients and drive their business.
As inspiration, we've looked at three ways in which groups and businesses in the sector are currently using online initiatives to connect pharmacists, raise the profile of the sector and provide services for patients.
Here are three examples from across the sector.
@WePharmacists
@WePharmacists says it exists to "pursue better patient care and outcomes from medicines, through shared learning and a connected pharmacy team". It's a Twitter discussion group, aimed at pharmacists, technicians, students and all other pharmacy staff.
The Twitter chats are run by former community and PCT pharmacist James Andrews, Aron Berry – a final year pharmacy student who describes himself as "addicted to Twitter", Cathy Cooke, a pharmacist and head of medicines management for a large health and social care provider, and Emily Beardall, a pharmacist in the voluntary sector.
The chats take place at 8pm on the second and fourth Thursday of each month, with pharmacists using the hashtag #WePh to get involved in the discussion.
Wish you could ask the #WePh community a question?

Well we're making that easier with #askWePh… https://t.co/ukcR3Mtprh pic.twitter.com/qoFI6zORlD

— WePharmacists (@WePharmacists) October 14, 2016
Team PreReg
This online training platform for pharmacy students was set up by four pharmacists in February 2015, who say that although "we have a combined experience of 11 years working as pharmacists, [we] still remember what it was like during our pre-registration year".
It provides a networking platform, and resources – including the ability to upload courses for students to access free of charge.
Complete the cycle
This initiative is backed by the British pharmaceutical company GSK, and aims to offer an easy and convenient way for patients to dispose of their inhalers in a way that doesn't harm the environment.
The pharma firm has been piloting this scheme in the UK since 2011. By February 2015, 425,600 inhalers had been collected – saving as much carbon dioxide as an average-sized car would use during a 3,000 mile journey.
The online element of the initiative comes from the PharmacyFinder website, which patients can use to locate a local community pharmacy where they can take their inhalers to be recycled. Pharmacists can then use the opportunity to start a conversation about how patients are managing their respiratory condition.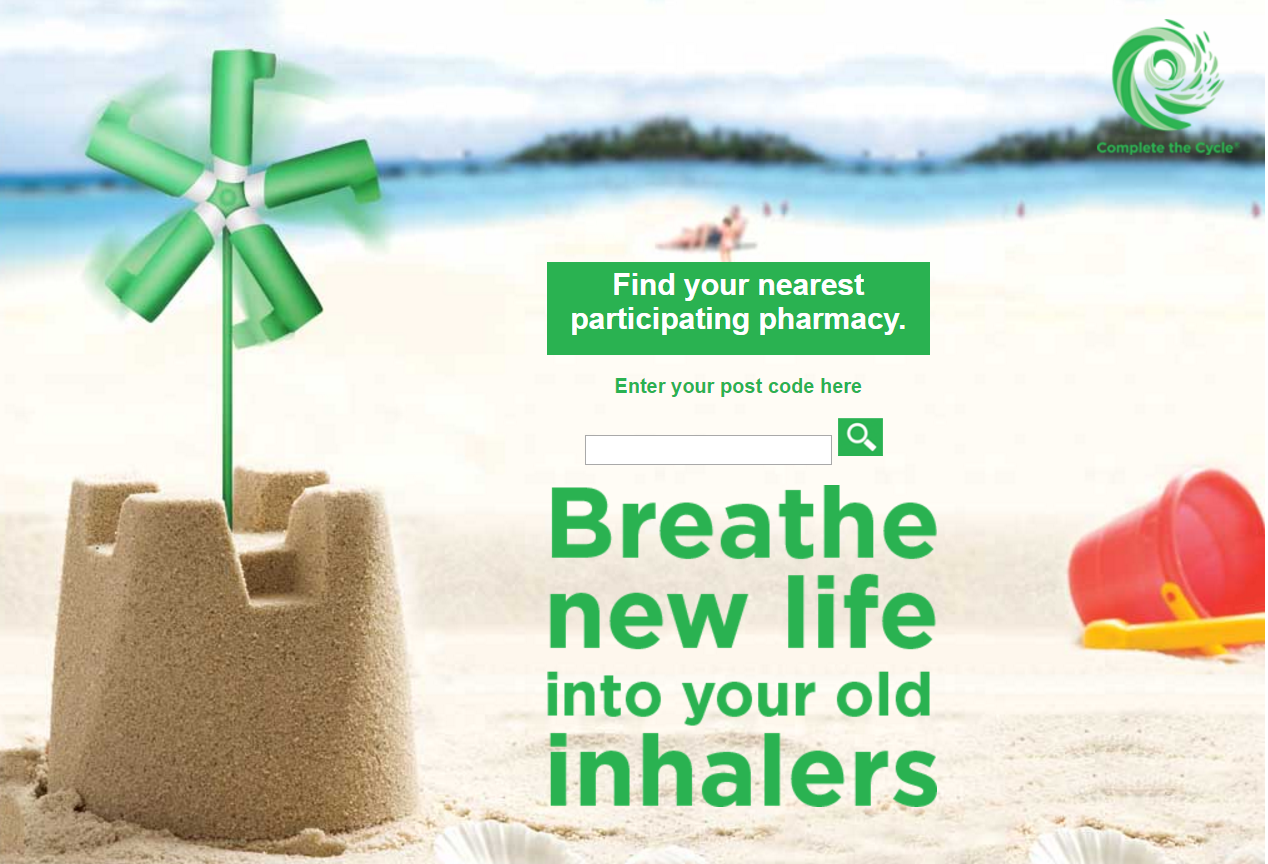 GSK says: "By working together with patients, pharmacies and healthcare professionals, we aim to reduce waste and greenhouse gas emissions, moving towards a more environmentally sustainable treatment of respiratory disease."
Over to you – what online initiatives have you been running in your community pharmacy? Have you, for example, launched a new website, taken to Facebook to organise a health campaign, or used Twitter to promote your brand? Enter the Online Initiative of the Year Award – sponsored by the Actavis Academy – to be recognised as among the best in the sector.
Entries for all 12 categories of the C+D Awards 2017 are open until February 17. Click here for more information and here to enter.