There are more than 900,000 people with severe or profound hearing loss in the UK. The charity Action on Hearing Loss calculates that by 2035, more than 15 million of us will experience some degree of deafness, up from around 11m in 2015.
The primary reason is the increasing age of the population. Hearing tends to decline for most of us as we age. However, noise-induced hearing loss – often from damage caused by listening to loud music through headphones – is also a major concern.
Risks of hearing loss
This upward trend is causing alarm. In its 2015 Hearing Matters report, Action on Hearing Loss warned that older people with mild hearing loss have double the risk of developing dementia, while those with severe deafness are five times more at risk. The report also links hearing loss to an increased risk of falls, and of depression.
Pharmacists can help to tackle the issue by spotting hearing problems, educating people about the symptoms and causes, and advising people about where to go for help.
Vai Maheswaran, audiology specialist at Action on Hearing Loss, says community pharmacists are "ideally placed" to detect and manage undiagnosed hearing problems, "because they see such a wide range of complaints".
As well as discussing the dangers of exposure to loud noise, pharmacists can warn about trauma – for example, making sure that people buying items such as cotton buds know they should not be inserting them into their ears.
Spotting problems
It sounds straightforward, but it can be difficult for pharmacists and patients alike to spot the signs, as it is not always obvious when someone has a hearing problem. Because of the gradual onset of symptoms, many people are unaware they have an issue until their hearing loss becomes severe. "The symptoms may be very subtle to begin with," says Ms Maheswaran.
Research suggests people do not seek help for hearing problems until 10 years after they start, meaning they may miss out on treatment or help. But pharmacists can pick up a great deal simply by observing their patients' behaviour, she says.
"It can be as simple as asking [the patient] to repeat things several times," Ms Maheswaran explains. "Or you may notice that when you speak to them, they tend to look at your mouth in order to follow the conversation. Many people don't even realise they are lip reading because of hearing problems."
Potential causes
While some people may have irreversible hearing loss, others may have minor problems which can be addressed by pharmacists, such as a build-up of ear wax.
Causes of hearing loss fall into two main categories:
Sensorineural hearing loss is when the auditory nerve or the sensitive hair cells inside the inner ear have been damaged. This can have many causes, including trauma (such as loud noise), ear infection, certain illnesses, growths on the auditory nerve (an acoustic neuroma), some medicines (including the antibiotic gentamicin) or simply age.
Conductive hearing loss is when sounds are unable to reach the inner ear, often because of a blockage in the outer ear. This is commonly caused by a build up of wax, or fluid from infection. Other causes include a perforated ear drum or a foreign body in the ear canal.
Pinpointing the cause of hearing loss is not easy, and treatment obviously depends on the cause. Where the problem is clearly down to ear wax, pharmacists can recommend a range of over-the-counter ear (OTC) drops. However, it's not usually obvious what the problem is.
Pharmacy pioneer
Leyes Lane Pharmacy in Kenilworth, Warwickshire, pioneered an in-house otoscopy service, because staff wanted to do more for patients with ear problems. They knew a sizeable proportion of these individuals could probably be dealt with in the pharmacy, but often felt they had to refer them to the local GP practice.
So the team secured funding from their support group, Numark, for a six-month pilot, including training for staff on carrying out ear examinations.
Two years on, pharmacist and owner Caroline Eley says the service has proved popular – not only with patients, but reflected by a "very positive response" from local GPs.
Her staff can now determine whether hearing difficulties are due to a build-up of wax, or a potential infection. While infection still requires referral to a doctor, wax blockages can be treated with a sale of OTC ear drops.
"Sometimes patients ring the GP surgery for an appointment and when they describe the symptoms, they are told to contact us first," Ms Eley explains.
She hopes to gradually expand the service, and would like to see other pharmacists follow suit, possibly through the use of patient group directions.
Referrals for hearing loss
Otoscopy services such as Ms Eley's are still rare in community pharmacy. But all pharmacists can play a bigger role in ensuring those who need help get it, especially in the area of noise-induced hearing loss.
Ms Maheswaran says: "This is a growing issue, because of the way people listen to music at high volume these days and also because of noise in the workplace."
"The key here is communication. If the pharmacist senses someone has a problem, they should refer them to their GP, or direct them to the Action on Hearing website which has an online hearing check. This will give an indication of how bad the problem is, and they can then take that to their doctor."
GPs may refer patients either to an ear, nose and throat (ENT) specialist – especially if the hearing loss has been sudden or accompanied by symptoms such as dizziness – or to an audiologist, to be assessed for a hearing aid.
Hearing-friendly pharmacy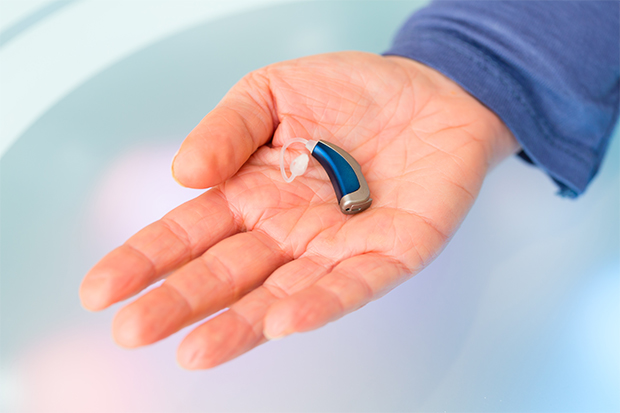 With so many people living with hearing loss, pharmacists need to consider how best to optimise communication in their pharmacy to accommodate them.
One option to support hearing aid users is a hearing loop system. This provides a magnetic, wireless signal that is picked up by hearing aids when they are on the right setting. A small microphone at the counter picks up spoken words, and the loop system amplifies it into the patient's ear.
Loop systems, which cost a few hundred pounds to install, cut out unwanted background noise, are inconspicuous and can be used by anyone with a compatible hearing aid.
Ms Maheswaran says this would "definitely help" patients with hearing aids. "Pharmacists can buy a simple table-top system that is not very expensive, but does exactly what they want."
Judging by an Action on Hearing Loss survey, most pharmacies either don't currently have a loop system installed – or aren't shouting about it. It found that only a "small proportion" (8%) of respondents reported that a loop system was available in their pharmacy, while 27% reported that there was not. Two-thirds of respondents did not know whether an induction loop was available in the private consulting room or not, the charity reported.
Consultation rooms themselves can also help people with hearing loss to concentrate on what the pharmacist is saying, without distracting background noise. Clear signage enables people to know they can speak to the pharmacist in these areas.
Taking all of these factors into account can make a big difference to this growing – but often over-looked – patient group. In the words of Ms Maheswaran: "A major part of [pharmacists'] role could be educating customers about the dangers of hearing loss, making them aware of the symptoms, and ensuring they know what they can do about them."
What are the levels of hearing loss?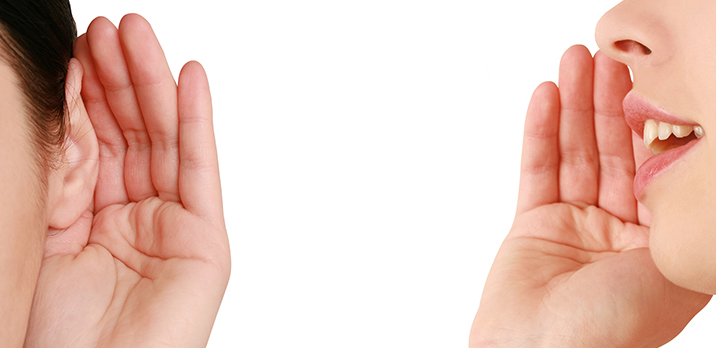 Mild hearing loss: Quietest audible sound: 25-39dB. Can sometimes make following speech difficult, particularly in noisy situations or for long periods of time. People may start avoiding social situations.
Moderate hearing loss: Quietest audible sound: 40-69dB. People often have difficulty following speech without hearing aids. Likely to avoid most or all social situations.
Severe hearing loss: Quietest audible sound: 70-94dB. People usually need to lip-read or use sign language, even with hearing aids. They may be eligible for cochlear implants.
Profound deafness: Quietest audible sound: 95dB. Usually need to lip-read or use sign language, as hearing aids are rarely helpful. They may benefit from cochlear implants.
Source: Hearing Matters, Action on Hearing Loss, 2015
Sponsored: Thealoz Duo Gel offers night-time solution for dry eye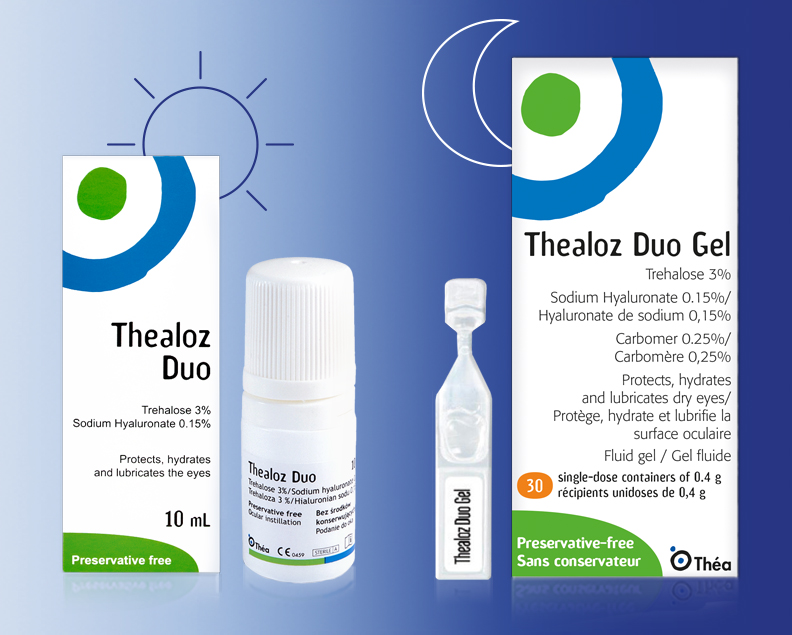 Thea Pharmaceuticals has launched a new gel based dry-eye drop, which it claims is "ideal" for night-time use.
Thealoz Duo Gel – which contains sodium hyaluronate and trehalose, as well as carbomer 0.25% – has been formulated to "extend the increase in tear-film thickness", the manufacturer says.
The gel can be used in conjunction with daytime use of Thealoz Duo, Thea Pharmaceuticals added.
Thirty unit doses of Thealoz Duo Gel have an RRP of £10.99, while Thealoz Duo 10ml is priced at £13.99. Both products are available on prescription.
To order, contact 0345 521 1290
Sponsored: Clinitas Soothe Multi offers 'rapid' dry-eye relief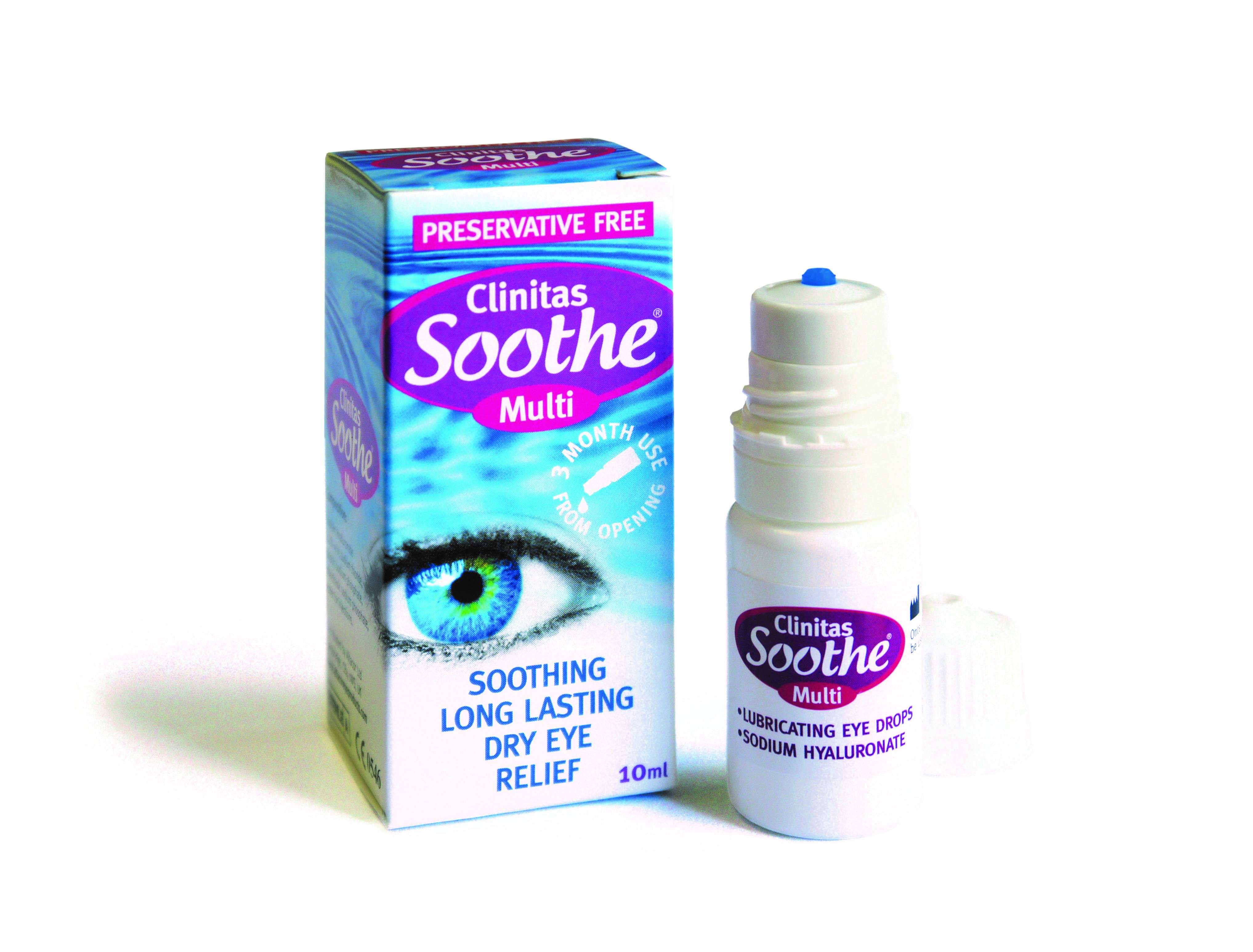 Clinitas Soothe Multi is a preservative-free eye drop that offers "rapid and prolonged relief from dry-eye discomfort", according to manufacturer Altacor.
Its dual-acting formulation includes 0.4% sodium hyaluronate – the highest available concentration for an eye drop – and "boosts and stabilises the tear film that coats and protects the eye", the manufacturer claims.
The eye-drop "stays in the eye for long-lasting comfort" and is "suitable for contact lens wearers", Altacor adds.
A 10ml multi-dose bottle has an RRP of £8.95.
To order, contact 01223 421411