The daily pressure and stresses that can occur on the other side of the pharmacy counter may never have crossed the minds of many people outside of the sector. That is, until the BBC's Inside Out programme on staffing levels at Boots, which aired on January 8.
Viewers were introduced to Greg Lawton, Boots' former professional standards manager from 2013-15, who said on camera that he felt he had no option but to become a whistleblower and flag his "serious concerns" about staffing at the UK's biggest multiple – and the resulting risk he perceived to patient safety – to Boots senior management, and later the regulator.
Perhaps it's because it cuts to the core of the role of the community pharmacist, that the coverage and the debate the programme sparked has resonated with so many in the sector. Speaking on Twitter after it aired, Mr Lawton summed up the thoughts of many by calling for a profession-wide discussion of the issues he raised.
"The profession owes it to the public to debate pharmacy staffing levels, which underpin all the work we do on the frontline caring for and protecting patients," he wrote.
Do staffing levels matter?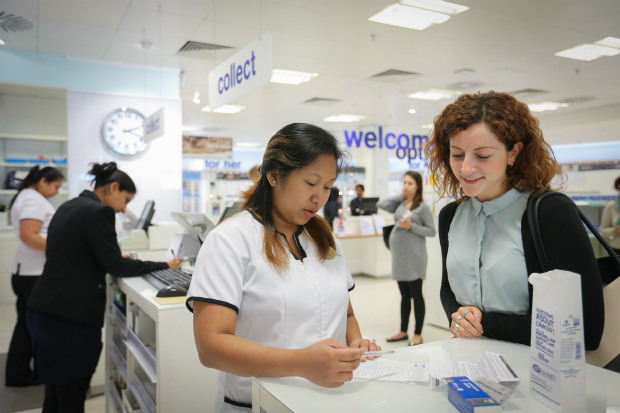 The responses to the C+D Salary Survey 2017 highlight pharmacists' concerns about safe staffing levels – not only at Boots but across community pharmacy.
The responses from 141 Boots branch managers and "second or non-manager community pharmacists" to C+D's survey – which ran throughout October 2017 – revealed that 27% feel staffing levels are dangerously low. This compared with 23% of all employee pharmacists who completed the survey.
And just 11% of Boots pharmacists say staffing levels are "adequate" in their branches, compared with 23% of all employee pharmacists across the sector.
In response, Boots pointed out that C+D's results represent "a very small sample of our 6,500 pharmacists". The multiple tells C+D that its latest internal survey of over 3,500 of its pharmacists found that 85% believe safety is "taken seriously", while 83% believe "patient safety is a top priority".
How does Boots decide on staffing levels?
Boots uses an allocation of colleague investment (ACI) model to allocate payroll and funding to stores, based on workload. Resources are also allocated at a local level, managed by local leadership teams, and contingency plans are in place to address any anomalies that are not accounted for by the parameters of the model.
Boots insists that funding in the ACI model has been maintained, despite the recent cuts to pharmacy funding in England. However, it refused both C+D's and the BBC's requests for further details of the parameters of the model, claiming this information is commercially sensitive.
Concerns about the model
So what was Mr Lawton (pictured above) so concerned about that he was willing to go on record on a national BBC programme in the first place?
Mr Lawton worked as clinical governance pharmacist at Boots from May 2011 until he left the multiple in 2015. In October 2013, he also took on the role of Boots' professional standards manager.
In an exclusive interview with C+D, Mr Lawton says he was "concerned" about the ACI model during his time at Boots, as "the provisions within it were not always aligned to the company's expectations of its staff".
This is because the model – as well as determining staffing levels in Boots pharmacies, "would help determine the company's cost base", he claims.  
Boots agrees a profit target with its parent company, Walgreens Boots Alliance, which in itself is not unusual. But Mr Lawton alleges the multiple would adjust its cost base "to fit with the overall profit target", and that this was "referred to in company documents" – sometimes as a "productivity challenge".
"The overall forecasted company cost base for a given financial period – of which staffing was a major part – would be made to fit with the overall profit target, subject to high-level negotiations," he tells C+D.
"The ACI model would be adjusted or 'wound back' as part of this process, which would reduce the expenditure on staffing and the cost base – and consequently the number of staff available – in areas such as holiday and sickness absence cover."
"Stealth" changes to staffing levels
Mr Lawton – who now works as a health policy consultant – claims that during his time at Boots there was also a concept which he heard referred to as "stealth wind-back".
"This would be where the model could be changed other than through the [documented] wind-back process," he says. "Such changes may not have been apparent to people. I've heard it said that the model is now 'fully funded', but it was explained to me…that you could simply change the formulae in the model, or other parts of it, to achieve that."
Boots tells C+D both its staffing levels and the ACI model are regularly reviewed every six months, and that Mr Lawton, the BBC, and the General Pharmaceutical Council's (GPhC) thorough investigation of his concerns were all unable to show a correlation between staffing levels and dispensing errors in its pharmacies.
The multiple points to its record of GPhC inspections as evidence of sufficient staffing levels. Figures from the regulator show it carried out 2,026 inspections of Boots pharmacies between November 2013 and August 2017. It found that standard 2.1 – "[that] there are enough staff, suitably qualified and skilled, for the safe and effective provision of pharmacy services" – was not met on 26, or 1.3%, of these occasions. This is lower than the 2.4% of pharmacies who did not meet the staffing level standard in the 10,403 inspections the GPhC conducted across the sector over the same four-year period.
Boots adds that in the small number of occasions where this standard was not met, it took immediate action and confirmed with the GPhC that these issues had been addressed.
Are pressures affecting dispensing incidents?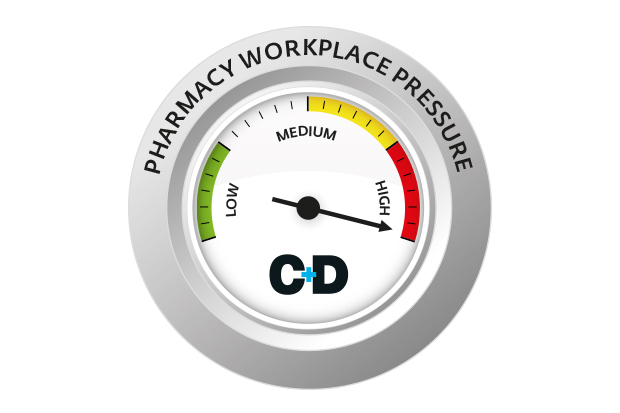 For the first time, Mr Lawton is making public the details of his research, conducted while at Boots, which "look[ed] in detail at staffing and budgets". 
While employed by the multiple, Mr Lawton had access to data from the company's north division – one of three divisions across the UK, covering around 850 pharmacies. He claims the data showed that in the 2013-14 financial year, there were 17,461 incidents reported across this division. Of these, 11,524 had an underlying cause identified (the remainder had no cause chosen by the employee who submitted the incident report).
C+D can exclusively reveal the results of his analysis into the causes of these dispensing incidents. Mr Lawton claims his evidence shows workload pressure was a factor in more than half of the dispensing incidents in the multiple's stores during one year alone.
'Pressure – very busy' was selected in 6,251 (54%) of the incidents where an underlying cause was identified, Mr Lawton claims.
Taking account of all 17,461 incidents, more than a third (6,538 – or 37%) had either 'pressure – very busy' selected as an underlying cause, or 'pressure – inadequate staffing levels' or 'pressure – pharmacist had not had a break' identified as an 'other contributing factor', or any combination of these, he says.
"To my knowledge, this was the first time that this particular analysis had been done. It had not been discussed in the company before in my presence," he tells C+D, adding: "I did pass this information to the GPhC."
"People aren't perfect – they make mistakes"
The fear that haunts every community pharmacist when supplying medicines is that they could make a mistake that potentially leads to patient harm.
In Mr Lawton's analysis, there were 1,521 incident reports where either 'yes' had been selected in response to the question: "Was patient harmed?", or a degree of harm had been indicated – with reporting options ranging from 'none' to 'death'.
As well as compiling a document outlining what he saw as problems with staffing levels in 2015, Mr Lawton also proposed solutions to ensure staffing levels would be "sufficient to allow staff to complete every task expected of them".
He called for the ACI model to be rebuilt "from the ground up", he recalls of his time at Boots. "That is the work we did in 2014 and 2015 to calculate the staffing levels required. We used the most efficient processes, which were meant to take the standard operating procedures (SOPs) designed by the company into account, but considered allowances for human needs and fatigue, and the fact that people aren't perfect and make mistakes.
"We looked at the staffing required to follow company processes at an individual human level. The existing time standards model was ultimately described by the company's operational excellence team as 'like comparing a flint tool to a Saturn 5 rocket' in comparison to what we developed in 2014 and 2015."
In July 2014, Mr Lawton made both Boots management and the GPhC aware of his findings. This included the then director of pharmacy Peter Bainbridge, and former superintendent Steve Banks.
In response, he says an executive director invited him to "support a balanced investigation within Boots to establish the facts surrounding staffing levels…[and] whether improvements could be made to the process".
Boots insists that all of Greg Lawton's concerns were thoroughly investigated internally at the highest levels of the company.
But Mr Lawton says he "would have expected the company to conduct a detailed field investigation in relation to the figures I outlined". "To my knowledge, it did not and has not done so."
The regulator's view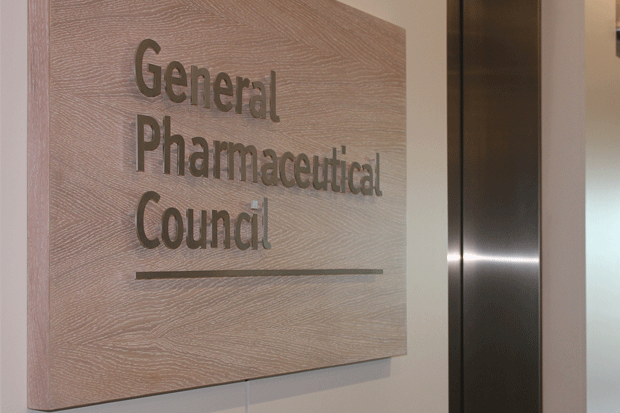 The GPhC says it conducted its own "thorough investigation into [Mr Lawton's concerns] and looked at evidence from a range of sources, including…from senior management at Boots, as well as information from [its] own regulatory activities".
It closed the investigation in December 2016, and concluded that "there was not sufficient objective, independent evidence to suggest a risk to patient safety across the organisation".
The regulator takes "the clear view" that staffing levels should be done "by the people responsible for managing a pharmacy on the ground, rather than by the regulator at a distance", it adds.
Reporting the causes of dispensing incidents
According to Mr Lawton, there may have been concerns among senior pharmacists at Boots about staffing levels before his own revelations. He claims the pharmacy leadership team at Boots – including its director of pharmacy and the superintendent – requested an additional £53 million of funding for staffing in April 2014, but was only granted £9m.
Later on that year, Boots implemented changes to its incident reporting system. In September 2014 – just two months after Mr Lawton delivered his report – it introduced the patient incident reporting system, or PIERS.
Mr Lawton says by the time Boots launched PIERS, the system no longer offered pharmacists the option to flag inadequate staffing levels as a contributing factor in dispensing incident reports.
"The system was initially built with the 'pressure – inadequate staffing levels' option available to pharmacists, until that decision was made in June/July 2014.
"PIERS was ultimately launched with staffing level questions at the investigation stage, which was to be done after the initial report was filed. But pharmacists who were not managers could not directly access this, and I was concerned about the wording of the questions," Mr Lawton says.
Boots strongly disputes this, saying it implemented PIERS to make it easier for pharmacies to report incidents, and improve the information reported. It says stores – it does not explicitly mention pharmacists – can choose 'pressure – very busy' from a drop-down menu. In response to the question: 'What were the contributing factors?', the incident report form lists: equipment and resource factors; organisation and strategic factors; team and social factors; or work and environment factors.
There is also a box to type in full details of any incident in an employee's own words, but it is unclear if pharmacists are among the reporters that Boots says it encourages to record their own insights on workload pressure.
Where does the sector go from here?
It's Mr Lawton's belief that little has changed, despite Boots' insistence that things have moved on since he left the company in 2015.
He claims he has recently heard from "several Boots pharmacists" who say staffing levels "have got worse in the last two years". "I haven't heard of anyone reporting massive relief on the ground, which is what I would have expected if the staffing situation had improved," he says.
Boots stresses that it encourages its employees to share any concerns, and points to its confidential whistleblowing hotline as an example of how they can raise issues.
But the results of the C+D Salary Survey suggest that workplace pressures and rising stress continue to haunt many pharmacies – not only in Boots branches, but across the sector. If you have experienced pressure in your workplace, let C+D know by contacting [email protected]
(Image of Greg Lawton courtesy of Boots: Pharmacists under pressure? An Inside Out Special. BBC East Midlands production.)