The common cold is one of the illnesses pharmacists are most often asked for advice about. Decongestants are a popular suggestion – so what is the evidence for their use, and who can benefit from them?
Decongestant medicines
For patients wanting treatments with decongestant action, there are two basic options:
Systemic sympathomimetics, such as phenylephidrine or pseudoephedrine
Nasal sympathomimetics, such as ephedrine, oxymetazoline and xylometazoline.
These products constrict the blood vessels, reducing inflammation in the nasal passages.
"The first-line recommendation would be one of the topical sprays containing oxymetazoline or xylometazoline," says Professor Ron Eccles, former director of the Common Cold Centre and now emeritus professor at the school of biological sciences at Cardiff University.
Benefits include speed of action and duration, Professor Eccles says. "They are rapidly acting; they will act within a few minutes. They have a long duration – they last for up to 10 hours – and are relatively safe, because it's a small dose straight into the nose."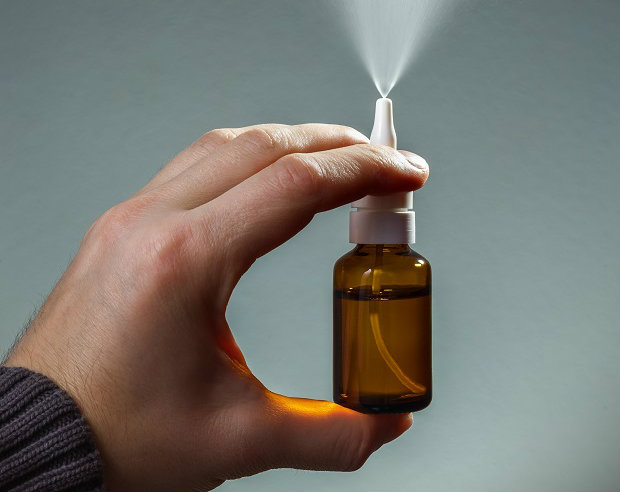 However, "some people don't like the sprays because they can sting a little bit. Some contain preservatives which can be a mild irritant," he points out.
Topical sympathomimetics should be avoided for patients using monoamine oxidase inhibitor (MAOI) antidepressants, or for pregnant women.
Another issue to be aware of is the potential for abuse, which can lead to people using the sprays for months, or even years. This can result in rebound nasal congestion when people stop taking them. Symptoms can include non-mucous nasal congestion, post-nasal drip and sneezing.
"If you take as recommended, [for] up to seven days, there's no real problem at all," says Professor Eccles. Ensure your customers know to take these products only as directed on the label, and watch out for anyone buying in bulk, or repeatedly, as this could be a sign they have rebound congestion.
Professor Eccles recommends using a nasal decongestant spray at night, before bed. "Because you can't sleep with a blocked nose, and the next morning you feel really rotten – not just because of the cold, but because you haven't slept. It will help you breathe easily at night and get a good night's sleep."
For people who don't want to use a nasal spray, the next option would be a systemic decongestant containing phenylephrine or pseudoephedrine. "The advantage is they are easy to take," says Professor Eccles, as they are available in tablets, syrup and in multi-action medicines. However, in his opinion, they are "nowhere near as effective" as topical sprays.
Systemic medicines have more contraindications and interactions with other medicines than topical sprays. They should not be taken by patients on MAOI antidepressants, beta blockers or tricyclic antidepressants. They should be used with caution in people with heart disease, hypertension, hyperthyroidism, prostatic hypertrophy, diabetes and raised intraocular pressure.
Pseudoephedrine is only available as a pharmacy medicine, and in small quantities, because it can be converted into methamphetamine. Be alert for people bulk- or repeat-buying pseudoephedrine-containing medications.
Is there evidence?
A Cochrane review last year of decongestants aimed at easing nasal congestion from the common cold looked at 15 studies, covering 1,838 participants. Eleven studies tested systemic treatments such as tablets or syrups, while four focused on nasal sprays. Decongestants assessed in the studies included pseudoephedrine, oxymetazoline and xylomatazoline.
Researchers said there was not enough data to show whether a single dose of decongestant is effective, but that studies using multiple doses demonstrated "a small benefit in the relief of congestion".
None of the studies included measures of overall effects on patient wellbeing. The researchers said they were "unable to determine" whether systemic treatments or nasal sprays worked better, because of a lack of comparable evidence. The results of the review apply only to adults, they stressed.
Combination treatments
Many people take decongestants as part of a combination cold remedy. A separate Cochrane review in 2012 of 27 studies – covering 5,117 participants – looked at the evidence for these, including any combinations of antihistamines, decongestants and analgesics targetting the common cold.
The researchers found "some benefit" to the treatment combinations. "The combination of antihistamine-decongestant is the most effective", they said, but added that "many people experience adverse effects, such as drowsiness, dry mouth, insomnia and dizziness". The review only found evidence of benefit in adults and older children.
Professor Eccles says first-generation antihistamines "have an anticholinergic effect" – meaning they can dry up secretions and inhibit sneezing. "They are good in [combination] night-time remedies," partly because they induce drowsiness, he says.
However, he adds: "Modern antihistamines have no effect at all on the common cold. They are not sedating and don't have [an] anticholinergic effect. Since histamine is not involved in the common cold, they have no benefit."
The National Institute for health and Care Excellence (Nice) clinical knowledge summary on the common cold advises: "Although some over-the-counter [decongestant and analgesic] treatments may relieve some symptoms, people should be aware of their limited benefit and potential for adverse effects before using them."
Symptom relief
For customers who can't, or don't want to, take decongestant medicines, other options include inhaling steam, or using menthol-type rubs, such as Vicks.
"Steam inhalation is beneficial," agrees Professor Eccles. "It will loosen up dried secretions and provide symptom relief, so you will feel much better."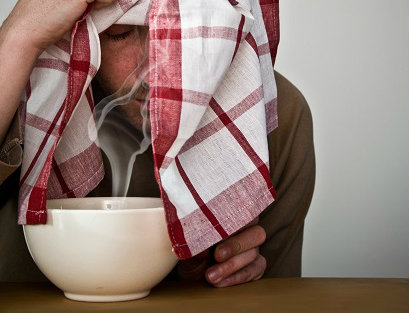 "Menthol and menthol products [like] lozenges offer relief. It gives a cool sensation and makes breathing feel easier, but doesn't decongest."
If you recommend steam inhalation, be sure to warn patients of the dangers of scalds or burns from too-hot or boiling water. The safest way to inhale steam is to sit in the bathroom while the shower is running, or to have a bath or shower.
"Have a mentholised bath, [then you are] getting the steam as well," says Professor Eccles. "Those [menthol] products are very good for children and infants."
Saline washes are also "very good" for symptomatic relief, he continues. "There is evidence that some of the stronger [hypertonic] solutions may have [a] decongestant effect. But they do sting a bit. It's not clear whether they are decongestants, but [they are] very good at providing symptom relief."
So what about the evidence? There is little hard data on the benefits of steam inhalation (one Cochrane review of six studies said there was not enough evidence to recommend it), nasal saline sprays or drops. A 2015 Cochrane review of five studies found "possible benefits" of saline treatment, but described the evidence as "limited". It's important to remember that some babies don't tolerate nasal saline drops.
Which patient groups?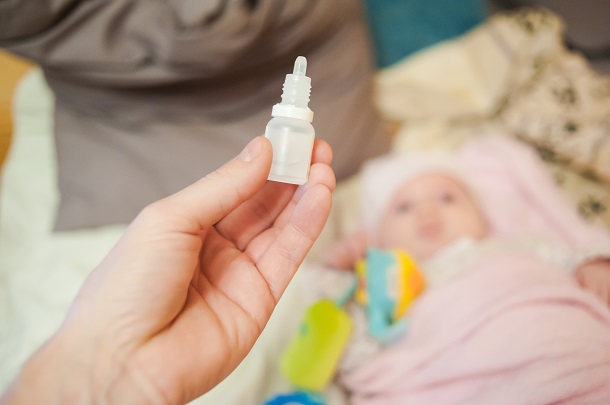 Some patient groups should not take decongestant medicines. Babies and young children under the age of six should not be given cough or cold medicines containing decongestants or antihistamines. They can instead be treated with vapour rubs on the chest and back, or with sterile saline nasal drops.
Professor Eccles suggests treating infants with a mild saline solution to "wash around the nose to get rid of the dried secretions blocking the nostrils".
Pregnant women are advised to avoid use of sympathomimetics. Professor Eccles advises that menthol and steam inhalation may be helpful.
He adds that exercise is "the best decongestant" and "a non-medical way of opening up the nose" for anyone who doesn't want to, or can't, take decongestant medicines. "Listen to your body, but so long as you're not feverish, you can do your normal routine," he advises. "If you've got a cold, you don't have to stop exercise."
Nice also advises that healthcare professionals should: "Offer the patient information leaflets 'Common cold' and 'Treating coughs and colds in children'.
For such a common class of treatments, there is surprisingly little good quality evidence for decongestants. However, they are likely to offer some degree of relief from cold symptoms, when used either alone or in combination.
Pharmacists therefore need to be aware of the possible side effects of these drugs, and of alternative treatment options for young children and others for whom this class of treatments is not suitable.
Sponsored: Olbas launches "essential" nasal spray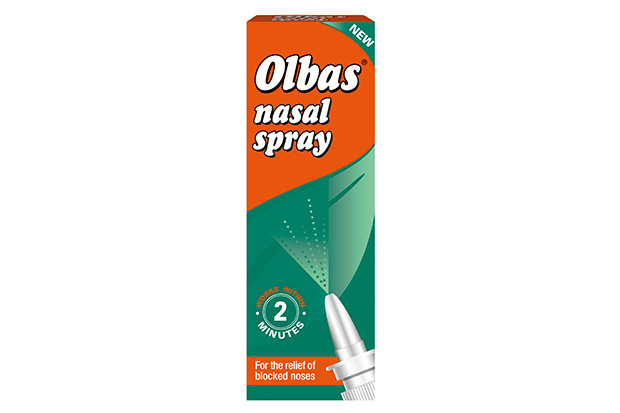 Manufacturer Lanes Health has added a new nasal spray to its Olbas range of decongestant products.
"Fast-acting" Olbas Nasal Spray is "clinically proven" to halt the spread of viral infections, unblocking nasal passages "within two minutes", the manufacturer claims.
The spray – which includes eucalyptus and mint essential oils, as well as seawater – is suitable for adults and children aged six and above.
It can be used to treat flu symptoms "on-the-go", and its launch will be backed by TV, print and point-of-sale advertising.
Olbas Nasal Spray retails at £5.99 for a 20ml bottle.
To order, contact Lanes Health on 01452 507 458