Coughs and sore throats are extremely common illnesses that are seen all the time in community pharmacy. While patients with these symptoms may feel unwell, the underlying condition is usually self-limiting. In these cases, over-the-counter (OTC) remedies can be useful in providing relief.
Patients asking for advice for a sore throat or cough offer an excellent opportunity for pharmacists to recommend OTC treatments and simple advice. OTC medications you can suggest for treating a sore throat include:
local anaesthetic lozenges or spray – for example, lidocaine or benzocaine
anti-inflammatories – such as benzydamine rinse or spray, and flurbiprofen lozenges
simple painkillers, such as paracetamol and/or ibuprofen.
OTC medications you can suggest for coughs include:
for a 'wet cough', expectorants – such as guaifenesin – can loosen airways secretions
for a 'dry cough', suppressants – such as pholcodine or dextromethorphan – can help. However, these are all opiate derivatives, which may promote sedation and interact with some medications
simple linctus can relieve dry, irritating coughs – with a paediatric version available for children
a simple remedy containing glycerin, honey and lemon may help to soothe the irritation causing a cough.
"If a patient's sore throat has just presented, a pharmacist can offer advice and suitable products to help ease the symptoms, for example throat rinses or sprays," says Boots UK pharmacist Bina Mehta. 
After a successful sale of one of these products, the patient may go away happy, leaving you with the satisfaction of easing their symptoms and avoiding an unnecessary trip to a GP.
However, there are times when a cough or sore throat can be a sign of a more serious illness. In these cases, pharmacists and their staff can decide on the most suitable course of action – be it treatment or referral – using the WWHAM criteria:
Who is the patient? (is the product for the individual at the counter, or someone else?)
What are their symptoms?
How long have the symptoms been present?
What Action has the patient taken so far?
What Medication is the patient taking?
Referrals for a sore throat
Sore throats are most commonly caused by a viral or bacterial infection. Terry Maguire, a pharmacy owner in Belfast, stresses that the vast majority of coughs and colds can be dealt with in the pharmacy.
"[Of] otherwise healthy adults who present in the pharmacy with symptoms of a sore throat or cough, 99% of them will have a viral infection, and none of them will benefit from antibiotics," he says.
This is based on Mr Maguire's daily experience in his pharmacy, but research by the National Institute for health and Clinical Excellence (Nice) has attempted to quantify this in an evidence-based way. Nice estimates that for a sore throat caused by a viral or bacterial infection (including streptococcal infection), 40% of people can expect their symptoms to resolve within three days, and 85% within a week.
Michael Moore, professor of primary health care research at the University of Southampton and a GP in Salisbury, offers a useful rule of thumb. He advises that in otherwise healthy people, "a sore throat may require further investigation after eight to 10 days".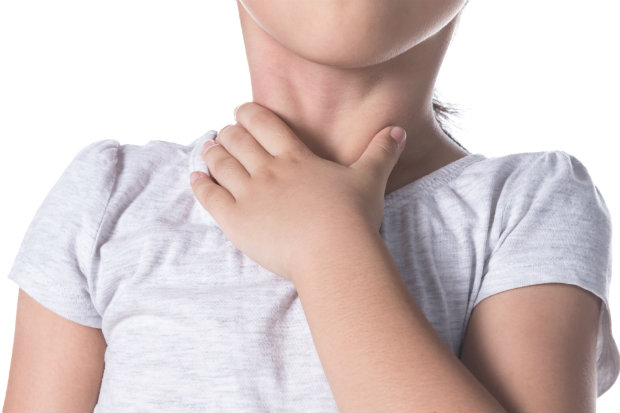 Triggers to refer to a GP
However, there are several red flags that would indicate that you should refer the patient to their GP, for example:
duration of more than two weeks – which suggests the cause may not be acute
heavy tonsillar exudate accompanied by a high temperature and swollen glands – this would be indicative of a bacterial infection and may require antibiotic therapy
adverse drug reactions – as some medicines can lower white blood cell count, the patient should be referred for monitoring medication
difficulties swallowing, accompanied by a skin rash – this could suggest an alternative cause to a simple viral infection.
There are a range of conditions associated with a sore throat which may warrant a GP referral:
otitis media – inflammation of the middle ear – can occur as a result of a sore throat
peritonsillar abscess (quinsy), a rare and potentially serious complication of tonsillitis
parapharyngeal (deep neck) abscess
mastoiditis, a bacterial infection in the bone behind the ear
glandular fever, a systemic infection caused by the Epstein-Barr virus.
Most cases of glandular fever occur in 15-25-year-olds, making them a high-risk group. In addition to a severe sore throat, other symptoms to look out for include a high temperature, swollen glands in the neck, and extreme lethargy.
If a patient has a sore throat and has developed a skin rash they may have scarlet fever, which will normally be treated with antibiotics.
When is a sore throat referral urgent?
There are a number of symptoms which can suggest a medical emergency: stridor (an abnormal, high-pitched breathing sound most often heard when taking in a breath, caused by a blockage in the throat or voice box); breathing difficulties; drooling; and signs of dehydration.
Patients should be referred to hospital immediately if they show potential signs of throat cancer: a mass in the neck; red, or red and white patches; ongoing ulceration; swelling of the oropharyngeal mucosa; or persistent pain or difficulty when swallowing.
The symptoms listed above are also potential signs of other conditions, such as acute herpetic pharyngitis, or herpangina. Patients should be referred to their GP, as they will need to see a specialist under the urgent referral pathway – which currently has a maximum waiting time of two weeks in England – to rule these out.
Coughs
Colds are the most common reasons for cough. According to Nice, adults experience an average of two to three colds a year, while young children attending primary or pre-school will experience an average of five to eight.
Mr Maguire says it's important to explain to patients and parents that a cough can often persist after the symptoms of the initial cold have gone away, as many people aren't aware of this. "Coughs can last for three weeks," says Mr Maguire. "[So] we do need to talk to the patient about what to expect."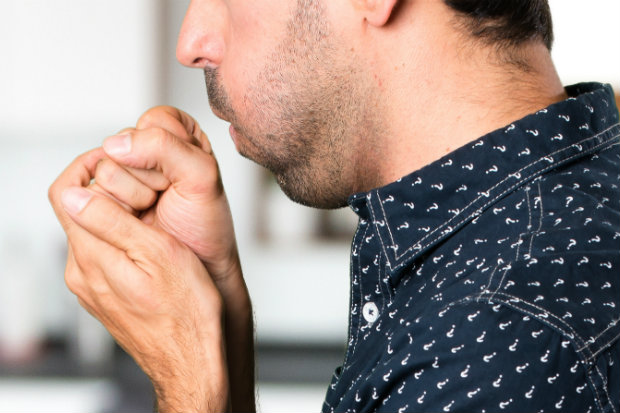 Referrals for a cough
A persistent cough on its own may not be suggestive of something more serious, but it does need further investigation, "particularly in a smoker", cautions Mr Maguire. This is because coughs that last longer than three weeks can be a sign of underlying diseases, such as pneumonia, bronchiectasis (see below) or lung cancer.
Triggers to refer to a GP include:
severe cough lasting more than three weeks, which can suggest an underlying disease
haemoptysis (coughing up blood), weight loss or chest pain – which require investigation to rule out more severe disease, including lung cancer
wheezing, which can indicate other problems, including asthma or a flare-up of chronic obstructive pulmonary disease (COPD)
fever, which can be a sign of bacterial infection.
When is a cough referral urgent?
One of the more likely scenarios a pharmacist might see that Nice says warrants "emergency admission or urgent referral" is a cough caused by foreign body aspiration. Nice says this can be suggested by:
a sudden-onset cough
stridor
reduced chest wall movement.
Professor Moore says pharmacists should exercise a high degree of caution when dealing with young and old people with cough, and be watchful for other signs of illness that would warrant a referral to their GP.
His list of signs pharmacists should keep an eye out for "includes sweating, confusion, very high fever [over 39°C], vomiting, [feeling] light-headed on standing – which suggests low blood pressure – shortness of breath, or laboured breathing with cough".
So what else could it be? Aside from a cold, other causes include:
lower respiratory tract infections, such as pneumonia or bronchitis
allergies
asthma
COPD.
Common causes of cough in children include croup (a distinctive, barking cough), and pertussis (a cough characterised by the 'whoop' sound it causes).
Persistent cough can be caused by bronchiectasis – which can cause daily sputum production, progressive breathlessness and chest pain – and gastro-oesophageal reflux disease, which causes irritation to the throat.
Some medicines, including angiotensin-converting-enzyme (ACE) inhibitors, can cause coughing as a side effect.
Although for the majority of patients who visit your pharmacy you will be able to provide treatments to relieve the symptoms of their coughs and colds, you and your staff should be aware of the referral trigger points that will require referral to either the GP or to hospital services.
Sponsored: Fisherman's Friend to launch 'biggest-ever' TV campaign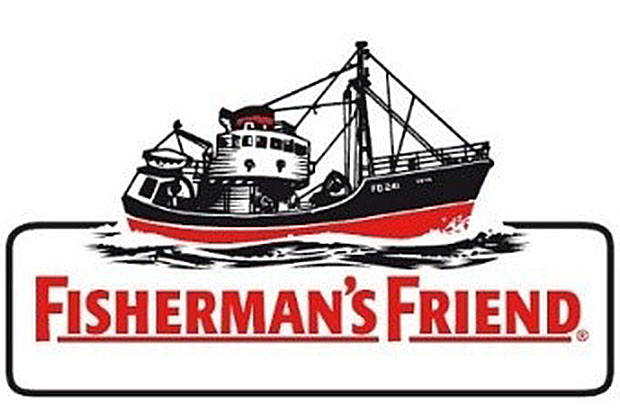 Fisherman's Friend will be returning to TV screens in the new year, the confectionery brand has announced.
The £1 million-campaign, due to run throughout January 2018, will feature singer tenor Alfie Boe and will be "bolstered this winter by a heavyweight marketing campaign", the company says.
This will be the third time the company has teamed up with Alfie for a "key seasonal campaign", UK area business manager Martin Stimson says.
The Fisherman's Friend range spans Original Extra Strong, Aniseed, Sugar Free Blackcurrant, Sugar Free Cherry, Sugar Free Mint, Original with No Added Sugar, Sugar Free Lemon, and Sugar Free Honey and Lemon.
Mega Tins of Fisherman's Friend are also on offer on a first-come, first-served basis to key pharmacy accounts throughout the UK, it added.
Fisherman's Friend retails at 78p for a 25g packet; £2.19 for a 3 x 25g multi-pack; or £1.45 for a 45g box.
To order, contact manufacturer Ceuta Healthcare on 0844 243 6661