Ask a pharmacist why patients don't take their medicines and they might talk about forgetfulness, concerns over side effects or multiple medications. But research to develop a new tool for pharmacists to use in medicines use reviews (MURs) has produced some more unexpected results.
Researchers at the University of East Anglia's school of pharmacy, led by senior lecturer Debi Bhattacharya, found that patients' "negative emotions" about taking medicines are also a significant barrier to adherence. Specifically, they found patients are reluctant to take medicines because they provide an unwelcome reminder of their condition, says Dr Bhattacharya.
This emotional impact of medicines emerged during focus group work with patients, and had not previously been identified, she says. "It's a reminder that they are unwell – 'If I don't take [my medicines] then everything is OK'."
Booking an MUR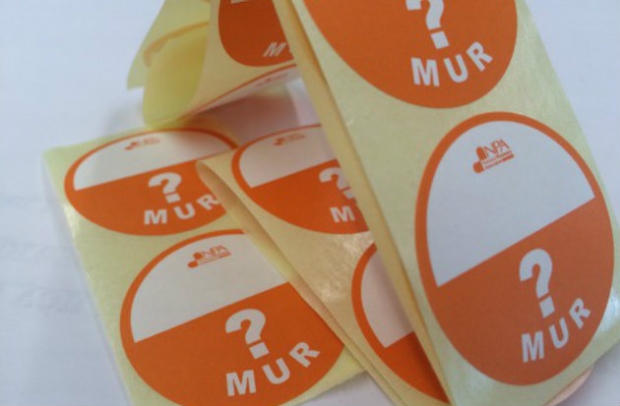 The findings emerged during the development of a 10-point questionnaire intended to be used by community pharmacists when people book an MUR. The questions will help identify people's barriers to adherence and therefore assist pharmacists when directing the conversation to people's individual issues with their medicines.
Apart from emotional impact, more familiar issues such as side effects and beliefs about whether the medicine worked were also important, says Dr Bhattacharya. Social support is another key predictor of adherence to medicines.
"It's about having other people around to just be there as a support network. That fits in with the emotional burden – other research has found a similar point."
The resulting Identification of Medicines Adherence Barriers Questionnaire (IMAB–Q for short) was tested by pharmacists in nine pharmacies in Suffolk and Norfolk. "It worked quite well in practice," says Balazs Varadi, pharmacist at Total Health pharmacy in Watton, Norfolk. He estimates it could be used effectively for "90% of patients who attend for an MUR".
Filling in the questionnaire in advance means the patient has more time to think and prepare for the review, he says. "It can't highlight every difficulty, but I think it will highlight the major issues. Sometimes it can save time for the pharmacist," he adds.
"It gave me a bit more structure and ideas [on] how to carry on the conversation. We can definitely save time, because you can concentrate on the problematic issue straight away."
Important issues
To develop the questionnaire, the researchers began with a literature review to look for previous research into barriers to medicines adherence. Then they talked to focus groups, where they identified additional barriers, including negative emotions.
The resulting questionnaire tested by the pharmacists consisted of 30 questions – three for each of the 10 areas linked to medicines adherence problems. The point of the research was to identify which of the three questions performed best in each area, in order to cut the questionnaire down as much as possible.
Despite the length of the questionnaire at the test stage, patients were "quite positive" about being asked to take part in the research, Mr Varadi says. However, he agreed the questionnaire would probably work better with only 10 questions.
Ready to use
The final 10-point questionnaire is now ready for use by community pharmacists, and freely available (see below).
"Anybody can download it," says Dr Bhattacharya. "I intend it really to be used at any point, [in] any medicines review consultation."
She stresses it "wouldn't be appropriate to use when standing at the medicines counter", but "if you're doing a MUR, [tell them it's] a few brief questions to get your discussion started, then hand it over, and the consultation is structured around that". "Or it could be [that] the patient expresses some concerns, and [you have] an an ad-hoc discussion in the consultation room."
While it may help to identify problems, Dr Bhattacharya warns there's still the issue of addressing the problems raised. "That's the next stage of the research. Each question is linked with a behaviour change technique. Once you're trained in [these] techniques, you can match them to the question.
"Pharmacists generally are not trained in that, so the next step will be to see if we can train pharmacists to deliver these [behavioural change] interventions."
These techniques include asking people to picture the benefits they get from their medicines, she says. "Once they've started picturing the benefits, [you can say] 'OK, [your medicine] feels like a burden, but if you use it regularly, you can continue to do all the things you want to do, like playing football with your grandson'."
Eliciting information from patients
Even without training, the questionnaire can help provide structure and an evidence base for an MUR, Dr Bhattacharya explains. "The intention is to provide evidence-based structure to a medicines-related discussion.
"There's a huge amount of evidence regarding how to elicit information from patients about how they use their medicines," she adds. "That's not being utilised in practice at the moment. This is a way of pharmacists accessing it."
Ten key questions in the IMAB questionnaire
Please say whether you agree with the following statements:
I know how to take my medicines as prescribed
I am physically able to take my medicines as prescribed
I worry about what other people would think of me if they knew I took medicines
I remember to take my medicines as prescribed
I can easily get hold of my prescribed medicines from the pharmacy or surgery
Taking my medicines as prescribed is a burden to me
I intend to take my medicines as prescribed
Life gets in the way of me taking my medicines as prescribed
I feel confident about all aspects of managing (ordering, collecting and taking) my medicines
I worry about the unwanted effects (eg harmful effects or side effects) of taking my medicines
​Source: University of East Anglia