Many community pharmacists consider themselves to be too busy with tough targets or demanding patients to take the lead in research. But behind the scenes, some are involved with valuable work that is helping to improve the science of medicine, as well as patient care.
In fact, Dr Rachel Joynes, head of research and evaluation at the Royal Pharmaceutical Society (RPS), says the number of pharmacists developing their research skills "is growing year by year" (you can see more from Dr Jones about how to get involved in research below).
Take Balázs Váradi (pictured). Throughout his career, he has always been involved with research. After graduating with a pharmacy degree in Hungary, he completed a PhD in biochemical research, before deciding to move to the UK and work as a community pharmacist.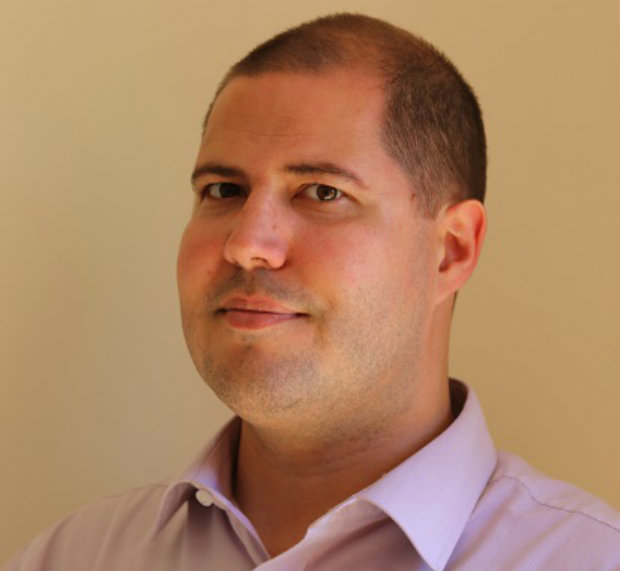 "I was relatively young, had no ties and felt I needed a change," he recalls. On arrival, Mr Váradi urged his manager at Total Health Pharmacy in Watton, Norfolk to apply for Research Ready status. This online self-accreditation tool from the RPS enables community pharmacies to demonstrate their commitment to research excellence.
'Every piece of research is different'
Mr Váradi is now involved with a broad range of research commissioned by pharmacy schools at universities. "Every piece of research is different," he says. Some projects are quite simple, he explains, such as distributing questionnaires to patients living in rural areas, so university researchers can analyse how people receive their medication deliveries.
Others can be more complicated. Mr Váradi cites a study organised by Aberdeen's Robert Gordon University, focused on pharmacist assessments of patients with dermatological conditions. The study involved taking photos, as well as recording consultations for the university to inform its research.
He is currently working with the University of East Anglia on a study to develop a questionnaire for investigating medicines adherence.
As well as the wider benefits for academia – and potentially pharmacy as a whole – Mr Váradi says being involved in research helps him to better engage with patients. However, pharmacists looking to develop research skills should be aware that it can be time consuming. "There is a lot of paperwork to be done, for safety and legal reasons," he points out.
While carrying out research can be viewed as yet another extra job for a pharmacist, Mr Váradi says he does it "for the joy of doing something new, and something different".
"Even if you're very busy, research is something that's outside your daily routine. It helps build good relationships with patients, and people see you as more than a person giving out medication. So we should proactively embrace it."
Person-centred research
Ever since starting her career in pharmacy, Sukhvinder Sandhu (pictured below) has been interested in patients' adherence to medication. As a clinical contact centre manager for Lloydspharmacy's head office, she has been able to fulfil her ambition to work in research by getting involved in the Alcohol Dependence and Adherence to Medicines study ('ADAM' for short).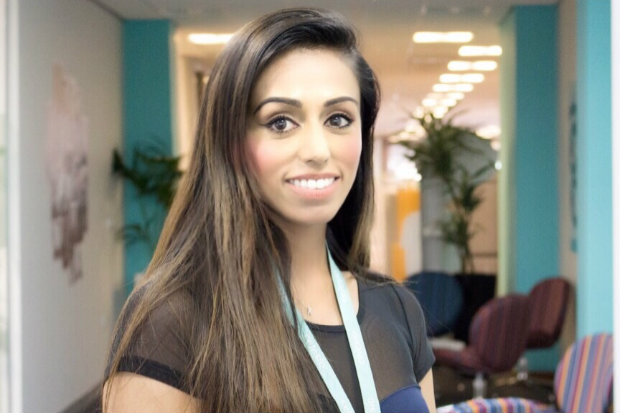 The clinical trial involves 50 lloydspharmacies working with King's College London. Pharmacists and their teams support the study by dispensing acamprosate – a medication used to treat alcohol dependence – in the study's adapted trial bottles. These feature a medication event monitoring system, with a microelectronic chip that registers the date and time every bottle is opened.
Lloydspharmacists keep a record of every participant's prescriptions throughout their time on the study. They – and many of their pharmacy team members – attend training to keep them up to date on the study procedures and requirements.
Ms Sandhu says the psychology of health, which is associated with this study, is "really interesting, because it's not a simple case of giving information to patients, but also about ensuring they engage with their treatment and setting goals to elicit behavioural changes".
Her past experience working in a telephone support role for the National Pharmacy Association, advising pharmacists about clinical regulatory issues, has helped equip her for her current position. "I work at the clinical contact centre, where [I] and two other pharmacists deliver support and information to patients about their adherence to medication and treatment.
"Some patients don't necessarily want to take tablets, but they want to stop drinking alcohol," she explains. "My approach is very person-centred, as it's based on talking to each person as an individual. [We] talk about their needs, rather than a pharmacist imposing my ideas on them."
As a result, Ms Sandhu says the work has "developed my communication style and interviewing techniques".
"There are lots of occasions when I feel I've made a real difference – where patients have responded well, and I've helped them to refocus and bring them back to their goals," she says.
While this work can be "very rewarding", there are lows as well as highs. "The cards are stacked against us, as addiction is so difficult to overcome. But if you can get a patient to think about things, and know that they've taken on board what you've said, it's really satisfying."
Creative innovation
Andrew Radley, consultant in public health pharmacy at NHS Tayside, works as a principal investigator in charge of studies. He supports groups of community pharmacists in research activities, from small pilot studies to large randomised controlled trials.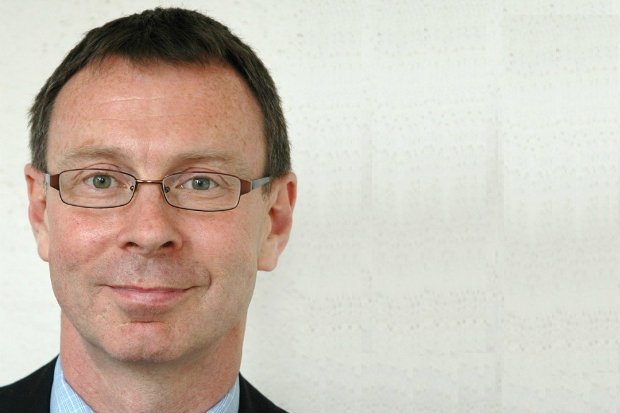 After his pre-registration year, Mr Radley (pictured above) worked as a resident pharmacist at Airedale Hospital in West Yorkshire, which included stints in the pharmacist-run warfarin and lithium clinics. He later helped to establish a community pharmacy-based warfarin clinic.
Mr Radley explains that in his current role, he particularly likes qualitative approaches to answering research questions, "where you get to talk to a range of people about their views and perceptions, and understand the context of their lives".
Research has always been part of his practice, and he "loves the opportunity to be creative and to innovate", he adds.
"I have always been proud to be a pharmacist, and value my profession. Providing evidence that pharmacists make a difference to peoples' lives is therefore a really strong motivator for me."
"A number of the projects we have implemented and evaluated have created income streams for pharmacies, strengthening our profession," he points out.
The best part of research? For Mr Radley, it "is the opportunity it provides to work with colleagues...and the perspective it gives into the way people live their lives". "It gives me great pleasure to see colleagues undertaking new services that we have worked on together, and to see improved health outcomes delivered to patients."
He encourages other pharmacists to get involved with research in their region, because it gives them "the chance to be involved with a team and to gain a greater understanding of a therapeutic area". "If you carry out one project successfully, you will be asked to do more. The unique selling point of community pharmacies is the access they have to patients and their place within communities".
Psychological support
One pharmacist who has recently taken the plunge into research is Kayleigh Davison, cluster lead for the more than 50-branch Knights Pharmacy chain. She is working with the Universities of York, Durham and Keele, as well as Tees, Esk and Wear Valley NHS Trust, on a pilot randomised control trial to support patients with mild depression and long-term conditions.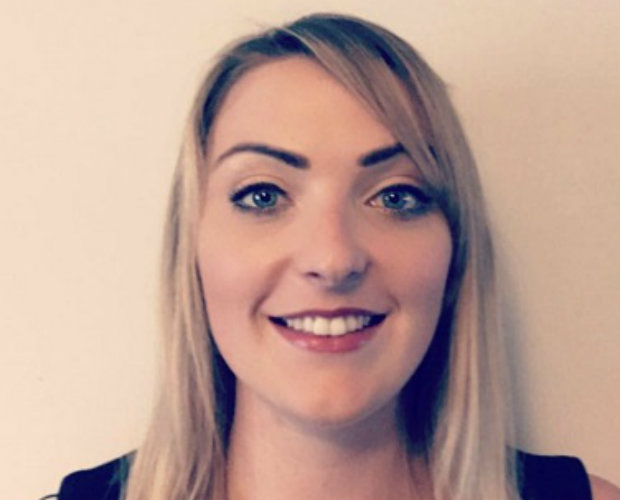 If researchers find this approach is beneficial, it could reach many people who remain untreated for mild depression (see here for more details about the study). Ms Davison (pictured above) says pharmacies are well placed to offer psychological support to people with long-term physical problems who attend their pharmacy for a range of health-related services.
She qualified as a pharmacist two years ago, and chose to take part in the study because: "It's good to be at [the] forefront of research, to be working with a clinical trial team – people you wouldn't normally work with – and to broaden your experience".
Setting up and launching a study in a pharmacy, and promoting it in the community, can be challenging, she says. But having the support of the National Institute for Health Research has enabled her to conduct research to standards of good clinical practice in primary care.
Ms Davison would encourage other community pharmacists to get involved with research. "It shows our ability to be good clinicians. And it's good to be involved with a clinical trial team – to learn about other people's roles, and to be at the forefront of research that could shape what will happen in the future."
Want to get involved in research? The RPS's Dr Jones gives you some tips
Research Ready is an online self-accreditation tool by the RPS that enables community pharmacies involved in – or considering becoming involved in – research or research support activities, to demonstrate their commitment to research excellence. "Its strapline is 'competency, compliance and confidence'," says Dr Jones, "and we hope that's what it brings to [pharmacists] looking to engage in research."
"For those looking to lead research, the RPS offers tools, resources and one-on-one support," says Dr Jones. "We are developing a toolkit which supports development of research skills."
"If you're looking for a good example of a commercially funded research project that has engaged community pharmacy – see the Salford Lung Study," she adds. "It used over 130 pharmacies."