It's not only the players we should be cheering on around the courts of the All England Lawn Tennis Club in Wimbledon, London. The globally recognised institution employs around 6,000 staff during the tournament, including a small, but vital Lloydspharmacy team.
Pharmacist Federica Franco usually manages a Lloydspharmacy in Weybridge, Surrey, but this summer she took her skills to the multiple's pop-up branch at Wimbledon. Alongside two other members of staff each day, she fielded patient enquiries at the pharmacy from 9am-7pm during the tournament's two-week run in July.
"A team from Lloydspharmacy will go and set it all up a week or so before the event," Ms Franco explains. The pharmacy doesn't have an NHS contract, but most of the requests are for over-the-counter (OTC) items.
"We have a temporary contract to offer advice and sales of OTC products," she says. "The St John Ambulance charity is also there, so their doctors and nurses can provide private prescriptions where needed, which we can dispense."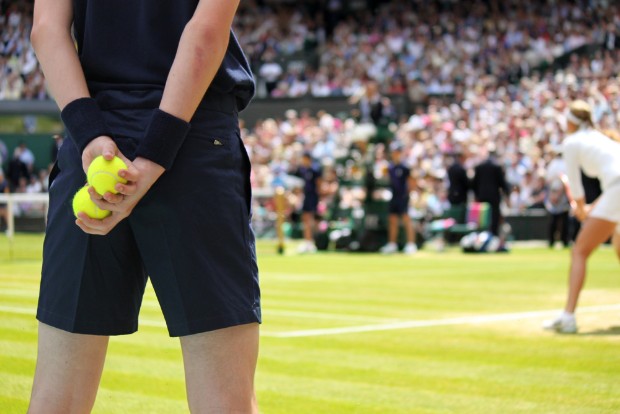 The pharmacy also offers emergency hormonal contraception and Viagra, Ms Franco says, which can be especially important for time-strapped Wimbledon spectators and staff to be able to access during the day.
With almost half a million people attending the Wimbledon championships each year, the pharmacy team must be prepared to deal with all kinds of issues.
"Patient requests can be dependent on the weather," says Ms Franco. "If it's hot, we see lots of people who've come without sunscreen and need to stock up. Blister plasters are another top seller, because many people get dressed up for their day at Wimbledon and might not be wearing their most comfortable shoes." The team also handle requests for treatment for heartburn and indigestion, as well as painkillers.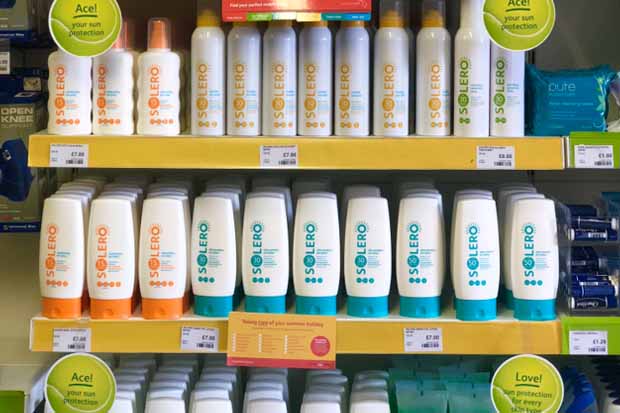 No time for celebrity spotting
Although the top players use club doctors who can issue private prescriptions if needed, Ms Franco says it's possible the occasional celebrity may have visited the pharmacy, although she admits: "If they did come in for a browse, I probably wouldn't recognise them."
The size of the branch means the team can't cater for every request. "If we run out of something, we will signpost the customer to a pharmacy outside the club, and I can always reorder for next-day delivery," says Ms Franco.
"On the plus side, it's really helpful that we have the St John Ambulance doctors and nurses on site, so we can always refer people [to them] if patients need urgent medical attention."
This was Ms Franco's second year of working at the pop-up branch, and she enjoys the change of environment. "It's not easy to explain what it's like to work in the pharmacy at Wimbledon," she says. "You have to experience it, but it's very different from being in a community pharmacy. I love that we get to help people from all over the world."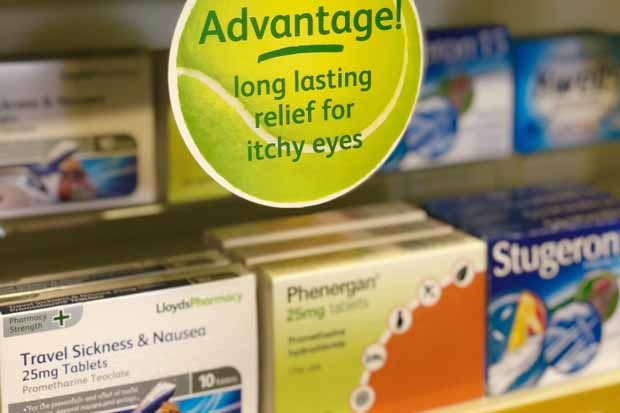 The focus on OTC sales refreshes her knowledge and advice about these products, and getting "back on the counter is great if you mainly work in the dispensary" the rest of the year. "I always learn a lot; the experience is unique."
A change of environment and a unique experience at the heart of one of the world's most famous sporting events, surely there must be one downside to being a pharmacist at Wimbledon? "The traffic is terrible," Ms Franco admits.
Browse hundreds of roles for pharmacists at C+D Jobs