C+D is changing

Click on an option below to find out more about the key improvements you'll notice on the brand new website

• Mobile ready
• Easier access to MyCPD
• Finding news more relevant to you
• Our new article tagging system
• New look, simplified training pages
• Simplified homepage


 
The site will be easy to read and use on a mobile or tablet, as the website automatically resizes to fit the screen you're using, making it simpler to find the latest news on the move.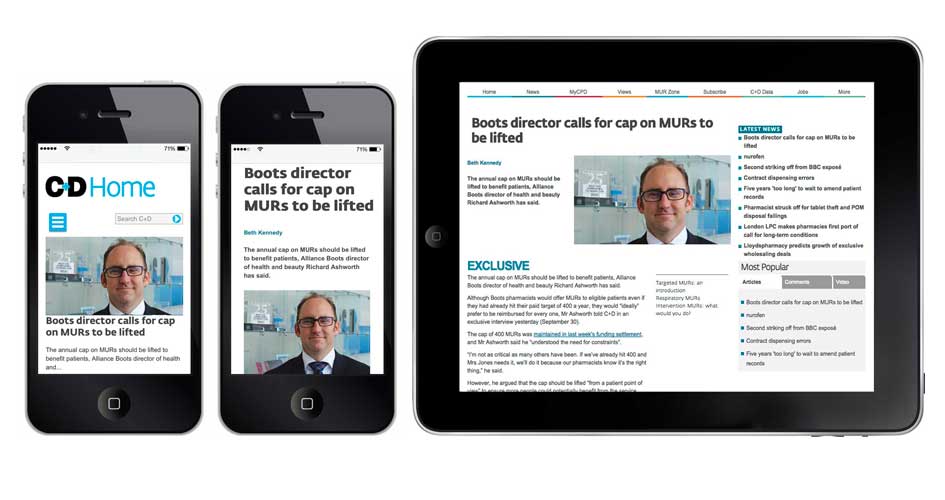 When you log in to the site your CPD record is now displayed in the top right hand corner of the screen, so you can keep an eye on your development throughout the year to ensure you're always on track.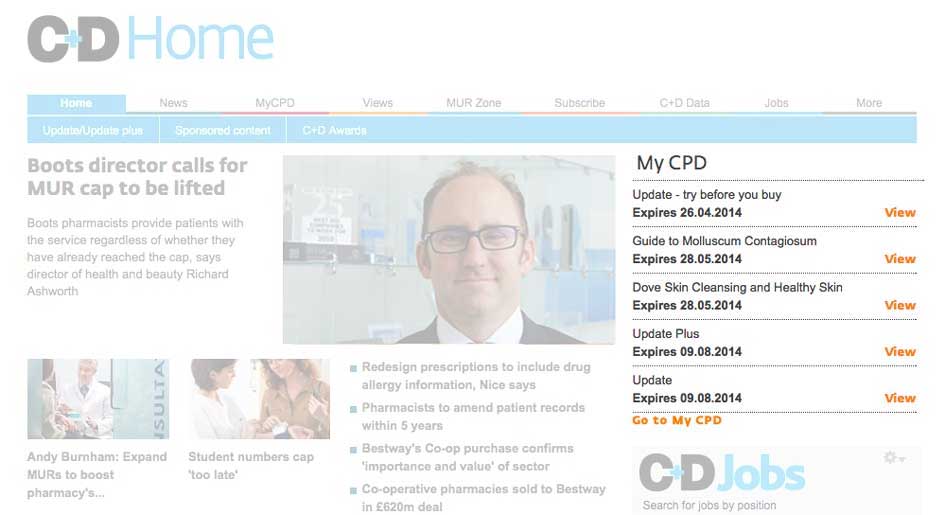 Getting around the site will become easier. We have brought similar articles together in one place, introduced new widgets showing you the most read and most commented news and added in relevant articles to the end of every article page, making it simpler to move from one news story to the next.
We've implemented a new tagging system that is incorporated in every article. Simply click on one of the tags and it will take you to a list of articles covering similar topics.

The training tab you used to access the training site had been renamed 'My CPD' and now has all courses, products and materials in one place, so you can effortlessly try, purchase and learn more about what C+D can offer you.

Scroll on the image to see the new MyCPD area or click here to see larger image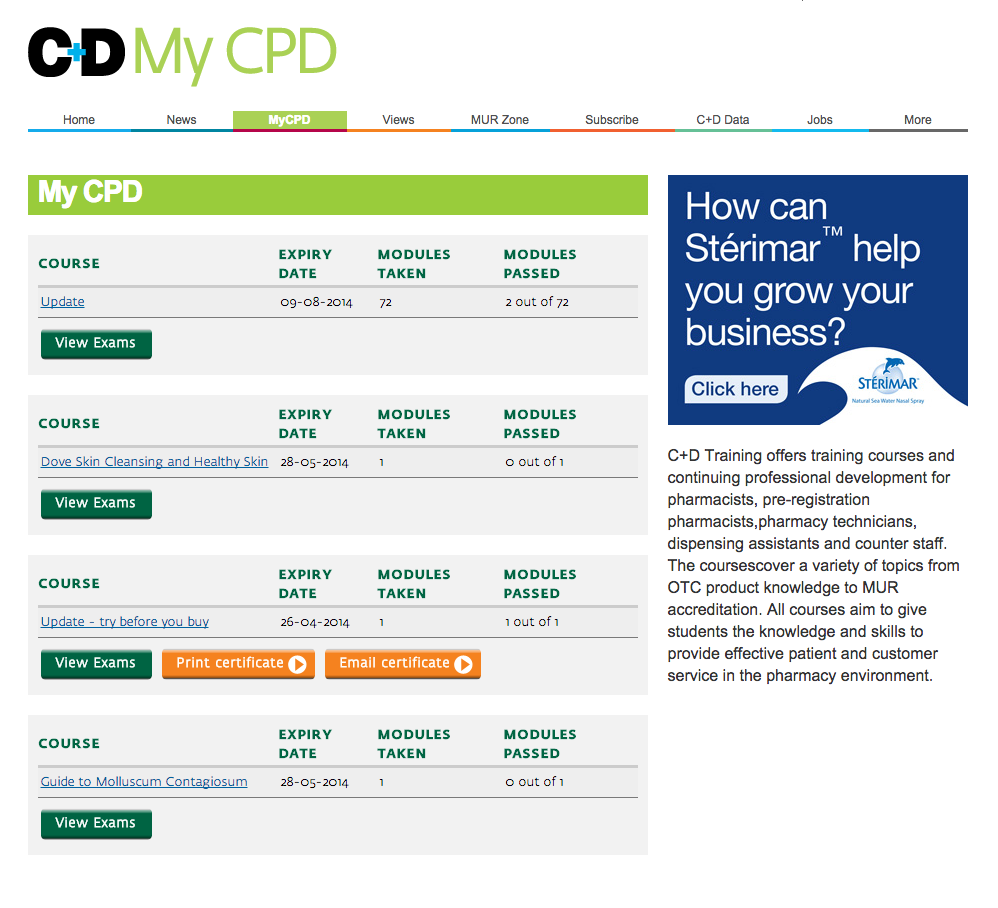 We've decluttered the homepage so that you're getting only the newest, most relevant content. We've also made it even easier to find articles related to those that interest you and the quickest route to your CPD.

Scroll on the image to see the new homepage area or click here to see larger image