Hele Pharmacy in Torquay, Devon moved 482 metres to Chelston Hall Surgery earlier this month, where it now operates as Barton Pharmacy, pharmacist and owner Michelle Georgian told C+D last week (February 15).
Ms Georgian used the £100,000 loan from Lloyds Bank Commercial Banking to finance the move and renovation works to the premises (see image below), including adding two consultation rooms, office space, larger dispensing shelves to "reduce any packing errors", and an island desk for "better workflow".
Ms Georgian told C+D the pharmacy was "just breaking even for the last couple of months" in its previous location, and the plans to move had been an "SOS" to keep the business afloat.
"Bottom line: we would have [had] to close if we didn't move."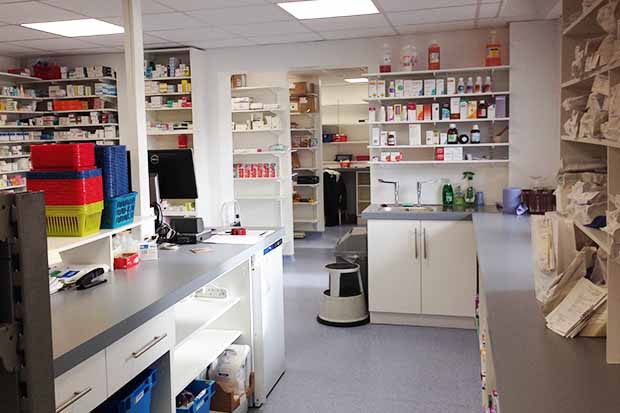 10-year wait
Ms Georgian had tried to relocate the pharmacy 10 years ago, but had not found a suitable site, she said. It was not until she received an email "to all the local pharmacies" offering a space in the surgery, that she was able to resurrect her plans.
"The relocation has provided a much bigger space for us to work," said Ms Georgian, who has taken on three new members of staff as a result.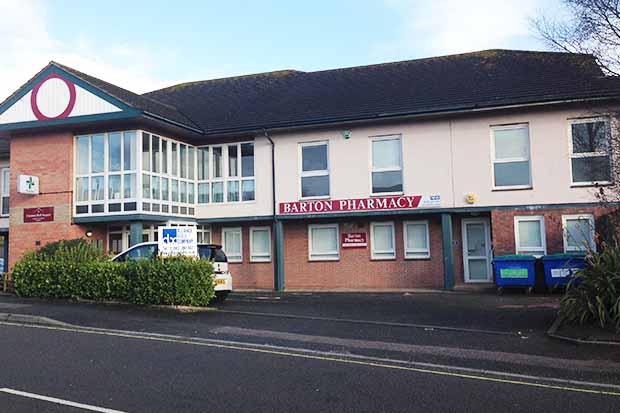 NHS England refusal
NHS England had at first refused the relocation on the basis that it was "less convenient for this one hypothetical patient", according to Ms Georgian.
Their request was granted after "we ended up doing a survey which showed that this particular group of patients didn't exist", she explained.
The pharmacy was then given just six months to "get the space allocated to us, get some kind of design done, get planning permission, and get crack[ing]".
Ms Georgian said she is "excited and nervous at the same time" about the move to the surgery, which is "good business [and] good for everybody".
Staff in top image from left: Pharmacists Ivan Ferri Jimenez and Michelle Georgian, dispensary assistant Patricia Young and counter assistant Eileen Smith. All image credits: Barton Pharmacy.
Has your pharmacy undergone a revamp in the last year? Then enter C+D's Pharmacy Design of the Year award here