The Panorama programme – which aired last night (August 6) – exposed a number of online prescribing sites which the BBC claimed are taking advantage of a regulatory loophole by using companies based outside of the UK to employ doctors.
Steve Field, chief inspector of general practice at healthcare regulator the Care Quality Commission (CQC), told the programme that websites not regulated by the CQC can be "very, very dangerous".
However, the CQC currently has no jurisdiction over organisations registered outside England, and Mr Field called for a "change in the law" to crack down on "services that offer care into England but are based abroad – and the risks that this can pose".
"It is never acceptable to put financial interests above patient safety, or to exploit legislation to avoid the scrutiny of regulation that exists to keep people safe," he said.
"The Department of Health and Social Care is looking into this as a priority and we look forward to hearing their plan to strengthen the systems that offer better protection to people."
Ordering co-codamol and orlistat
As part of the programme, two volunteers were tasked with obtaining POMs – co-codamol and slimming pill Xenical (orlistat) – which the BBC claimed their GPs would be "highly unlikely" to prescribe, from online doctor sites RXE Xpress and Express Doctor respectively.
The volunteers were both able to obtain the medicines and have them delivered to their homes by submitting false medical histories on the respective sites' online forms.
One volunteer – who had formerly been addicted to painkillers – was able to obtain 200 tablets of 500mg co-codamol for €149 (£133.40) including delivery, while the other – a former anorexia sufferer – had three months' worth of slimming pills sent to her home for the price of €315 (£281.95).
"Both women had to pay for the drugs via a company in Romania, before the online doctor had even checked their online questionnaires," the BBC alleged. Neither company is registered with the CQC, it pointed out.
C+D has contacted both RXE Xpress and Express Doctor for comment.
UK Meds
Online pharmacy UK Meds came under fire in the programme after one former opiate addict was able to order 100 dihydrocodeine tablets for £49.95 plus delivery, while another ordered 56 capsules of 300mg pregabalin – a drug the BBC claimed is becoming "increasingly abused" – for £59.95.
Both volunteers gave false medical history and were allowed to select the medicines they wanted without any interaction with a healthcare professional, the BBC alleged.
"UK Meds cannot be regulated by the CQC because it hires doctors to do consultations and prescriptions through its sister company EU General Practitioners in Romania," the broadcaster claimed.
In its response, UK Meds said it complies with all regulations from the Medicines and Healthcare products Regulatory Agency and General Pharmaceutical Council (GPhC), but "the company is not required to be registered by the CQC".
"Patient care and safety is at the core of our business and we aim to maintain those values, review any elements that we feel need to be updated in accordance with industry guidelines and regulations and invest in areas that we feel can improve safety for the public," it stressed.
The GPhC told C+D today (August 7) that it is considering "concerns" that have been raised with the regulator about the online pharmacy. Read the full story here.
Commenting ahead of the programme yesterday, GPhC chief executive Duncan Rudkin said the BBC had highlighted "some significant concerns that we share about potential risks for people obtaining medicines online".
The GPhC is currently seeking views on its proposals to prevent online pharmacies from supplying certain medicine groups, such as opiates and asthma inhalers, unless safeguards are put in place.
The GPhC's 'discussion document' can be viewed here, and you have until August 21 to share your thoughts on the proposals here.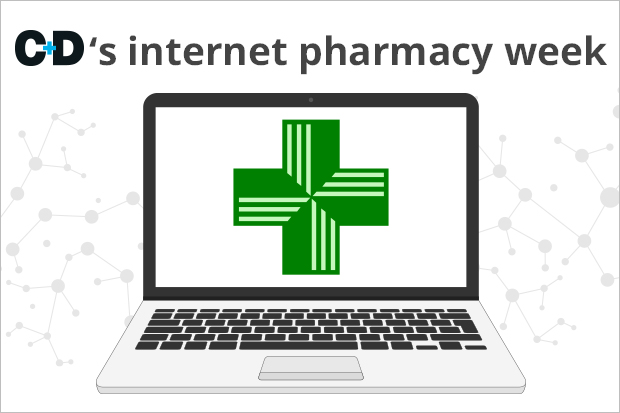 In March, C+D spent a week exploring the world of online pharmacies. Read all the coverage here.