There is an increased risk of congenital malformations for women taking the anti-thyroid agent, "especially when administered in the first trimester and at high doses", the Medicines and Healthcare products Regulatory Agency (MHRA) has warned in new guidance published on Monday (February 18).
There is also a risk of acute pancreatitis "following treatment with carbimazole/thiamazole", the MHRA added in its drug safety alert.
As a result of an EU review into the medicine, the MHRA is updating the product information for carbimazole. The new advice on contraception and pregnancy "advises patients to tell their doctor straight away if they think they may be pregnant or are planning to have a baby", it said.
"Pharmacists should advise any patients who are concerned about [the new] advice to discuss their treatment with their doctor. In particular, women of childbearing potential taking carbimazole should be advised to use effective contraception during treatment," the MHRA told C+D.
What other advice can the pharmacy team provide?
There are several things pharmacy staff can do to ensure patient safety and reduce the risk of congenital malformations:
advise women of childbearing age who are taking carbimazole to follow patient contraceptive advice (below)
ensure that concerned patients continue treatment for hyperthyroidism if they are pregnant, as this will help prevent serious maternal and foetal complications related to their thyroid conditions
check that pregnant patients taking carbimazole have spoken to and are being monitored by their prescriber
report any suspected adverse effects using the yellow card scheme.
Source: Letter to healthcare professionals from Amdipharm UK, January 2019
Patient contraceptive advice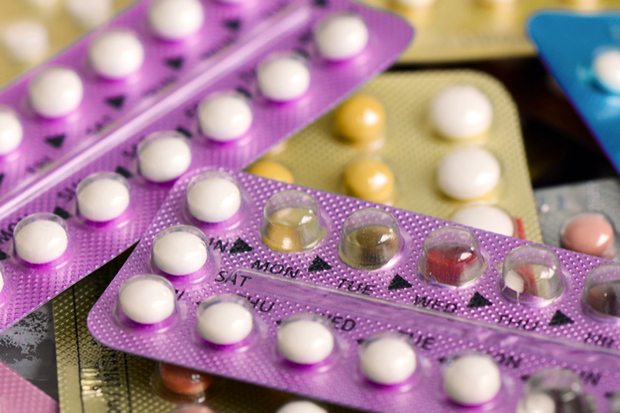 Contraceptive advice for women using teratogenic drugs, or drugs with potential teratogenic effects, such as carbimazole:
make women aware that no method of contraception is 100% effective
advise patients on 'highly effective' methods of contraception; for example, long-acting reversible contraceptives (LARC), copper intrauterine device (Cu-IUD), levonorgestrel intrauterine system (LNG-IUS) and progestogen-only implant (IMP) and male and female sterilisation, all of which have a failure rate of less than 1% with typical use
tell patients that additional methods of contraceptive, such as condoms, are not needed if Cu-IUD, LNG-IUS, IMP or male or female sterilisation is being used, but they can use them if they want an additional way to reduce risk of pregnancy or sexually transmitted infections
tell patients on carbimazole that combined hormonal contraception, progestogen-only pill and progesterone-only injectable have higher failure rates and that additional contraceptive methods should be used (eg condoms)
ask patients about other medication they use, as this may interact with the chosen contraceptive methods and reduce effectiveness
do not recommend the use of barrier methods, withdrawal and fertility awareness methods alone.
Source: Faculty of Sexual and Reproductive Healthcare, February 14, 2018