Co-operative pharmacists are more satisfied with their pay than their counterparts at Boots or Lloydspharmacy for the second year running, the C+D Salary Survey 2012 has found.
More than three-quarters of pharmacist branch managers and non-manager pharmacists at the Co-operative Pharmacy were fairly, very or more than satisfied with their salary, compared to just over half at Boots and Lloydspharmacy, the survey revealed.
Overall levels of satisfaction for employee pharmacists across the sector remained constant from 2011 at just over two-thirds of the almost 900 respondents. This is significantly higher than the average for NHS staff – the NHS Staff Survey 2011 found that just 38 per cent were satisfied with their pay.
In contrast, the two largest multiples saw a slight drop in pharmacist pay satisfaction, with 56 per cent of 167 branch managers and non-managers at Lloydspharmacy happy with their pay, compared with 61 per cent last year. At Boots, 57 per cent of 192 pharmacist branch managers and non-managers were satisfied with their salary package, compared with 60 per cent last year.
The Co-operative Pharmacy said C+D's findings supported internal survey results. "In recent years we have had a high overall satisfaction score, which has improved in the past year," said a Co-operative Pharmacy spokesperson.
Boots and Lloydspharmacy did not respond to C+D's request for comment.
Independent pharmacies also scored high levels of pay satisfaction, with more than three-quarters of employee pharmacists working for a company with between one and five pharmacies satisfied with their salary package.
Almost three-quarters of employee pharmacists who were dissatisfied blamed their employer, with the remainder evenly split between national negotiating bodies and the Department of Health.
One non-manager pharmacist felt "the pay does not equate to [the] amount of knowledge you are expected to have and the time it takes to keep up to date", while another said "the salary I was told I would get when I took on a store-based position at a 100-hour pharmacy never materialised".
Community pharmacy branch managers echoed their complaints, with one claiming that "as a profession we are not personally remunerated fairly for the level of risk, work and responsibility we have". Another complained of "no bonus for me even though [the] store hit its target".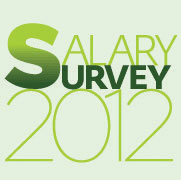 For more results, comment and news from the Salary Survey 2012 as well as tools including a salary calculator, wheel of blame, interactive map and employed/locum comparison calculator and much more click here