It is "really important that we value our pharmacists" and "give them the resources they need to do all that we are asking of them", Steve Double, Conservative MP for St Austell and Newquay, told C+D at its parliamentary event on pharmacy pressures on Monday (September 9).
Mr Double – who was recently appointed parliamentary private secretary for the Department of Health and Social Care (DH) – said the Conservative party is "aware of the increasing demand on our NHS" and, being at the frontline, "it is absolutely vital [pharmacists] get the support they need".
He has already "made the case" to the pharmacy minister Jo Churchill, Mr Double said.
They "had a really positive meeting" and he is "delighted to keep doing all I can" for the sector, Mr Double added.
At the parliamentary event on Monday, charity Pharmacist Support – which co-organised the event with C+D – said it is "bracing itself" for an increase in its workload, as 61% of pharmacists responding to its survey called for help with stress at work.
C+D takes pharmacy pressures to parliament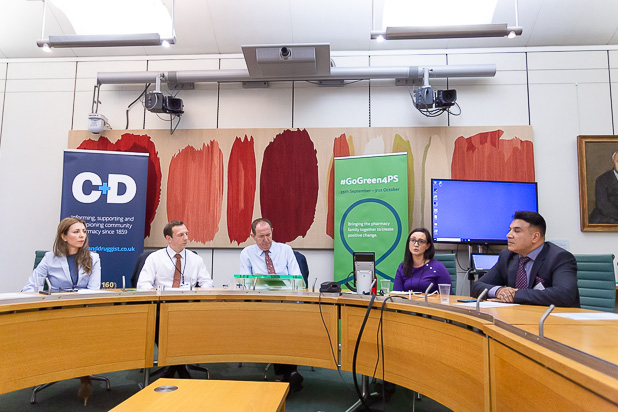 On Monday (September 9), C+D and the charity Pharmacist Support brought together MPs, pharmacy representatives and pharmacists to discuss the rise of stress and workplace pressures among pharmacy teams.
The parliamentary event took place in Portcullis House, Westminster, and was hosted by all-party pharmacy group chair Sir Kevin Barron MP.
You can read C+D editor James Waldron's address to the event – in which he highlighted disturbing data from C+D readers about the extent of pressures in pharmacies – as well as the key points from each speaker.
If you would like to share your experiences, please email [email protected]