Alistair Burt MP, who resigned as pharmacy minister in July 2016, told the Sigma conference yesterday (February 13) that "pharmacy has got to be clear about who is speaking for it".
Mr Burt addressed the conference in a recorded message (pictured below), two weeks after Pharmacy Voice announced that its split from the National Pharmacy Association (NPA) will force the lobbying group to disband. He said it "doesn't help the [negotiating] process if ministers become aware of mixed views".
During his time as minister, Mr Burt said he heard from "different voices" from community pharmacy on whether the sector's funding structure needed updating.
"To be honest, I found that some agreed with this assessment, and some agreed more than others did."
Rather than "shoot the messenger", Mr Burt said pharmacists should "sort out" a representative organisation.
The position of the Pharmaceutical Services Negotiating Committee needs to be "confirmed", so the government knows who it should deal with, he stressed.
"I don't necessarily have a view on [what that position should be], but ministers need to know clearly who is speaking and who is in charge," Mr Burt added.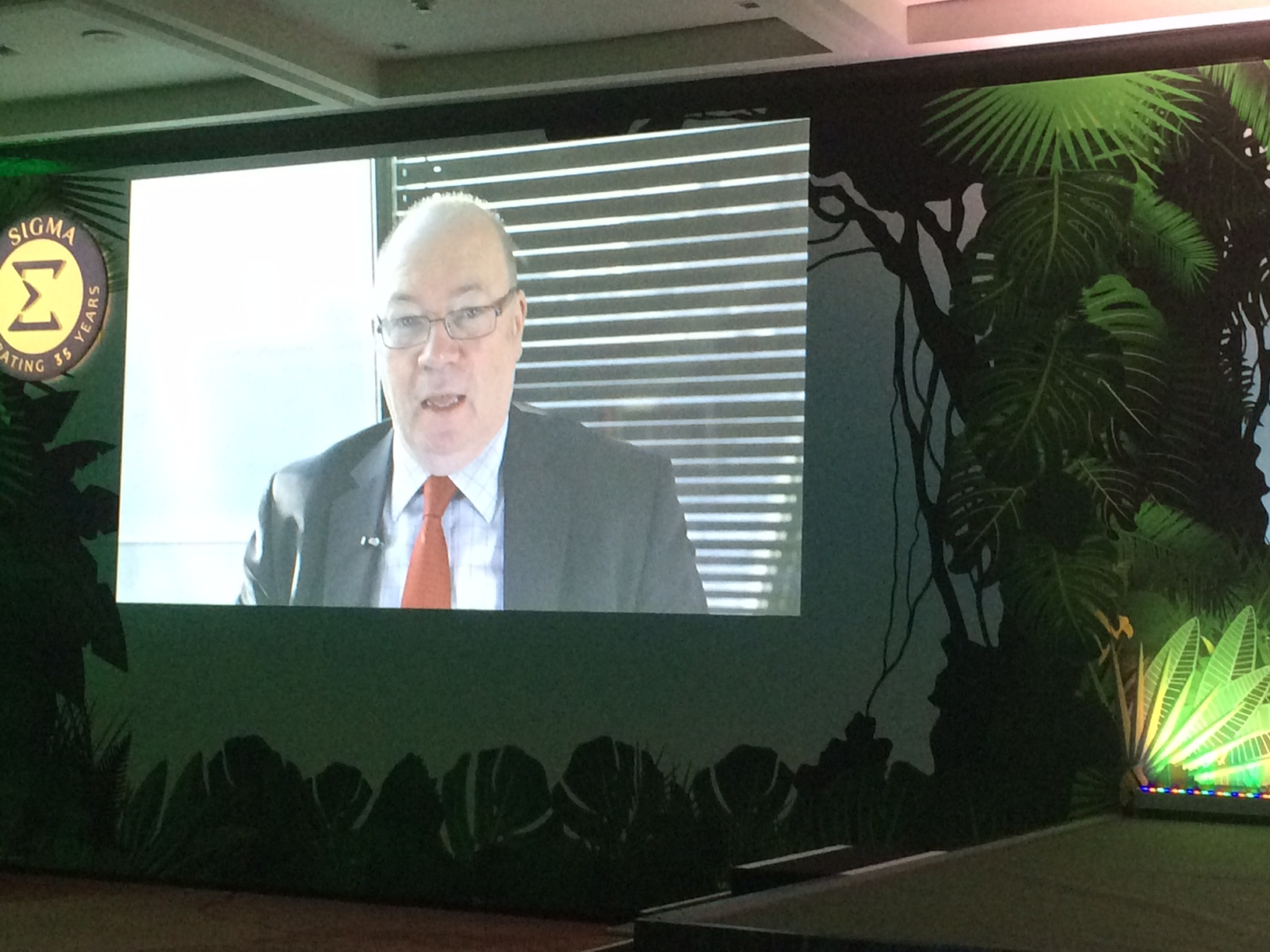 NPA unrepentant
In response to question from Avicenna CEO Salim Jetha on Mr Burt's comments, NPA chair Ian Strachan said he is "not worried about a vacuum" following the disintegration of Pharmacy Voice.
"I'm more worried about having no policy, than having a bad policy," Mr Strachan added.
Watch Mr Strachan's explanation for the split from Pharmacy Voice – including his criticism of "cloak and dagger" pharmacy politics – below:
Ian Strachan addresses elephant in the room - @PharmacyVoice split #sigmario pic.twitter.com/BFaWKc8ML4

— James Waldron (@CandDJamesW) February 13, 2017
Catch up with all the latest coverage from the Sigma conference in Rio with C+D's Storify here