The Support your local pharmacy campaign will see Numark pharmacies issued with a range of posters and leaflets to display, the buying group announced today (July 3).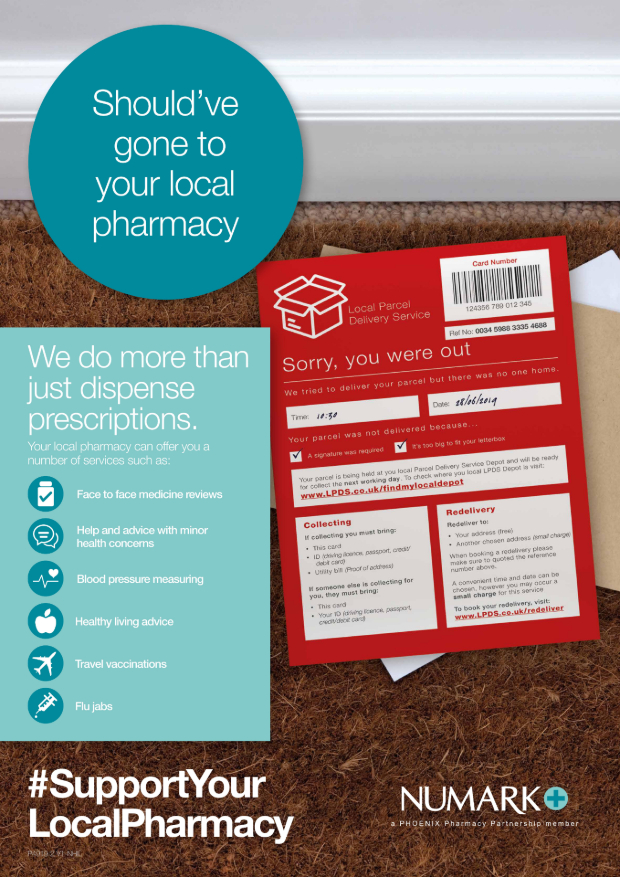 "Online pharmacies are seeing significant growth in scripts, yet retention rates are very often low," Numark claimed.
"Patients are often unaware that they are signing up to a remotely located provider who is not linked to their local pharmacy."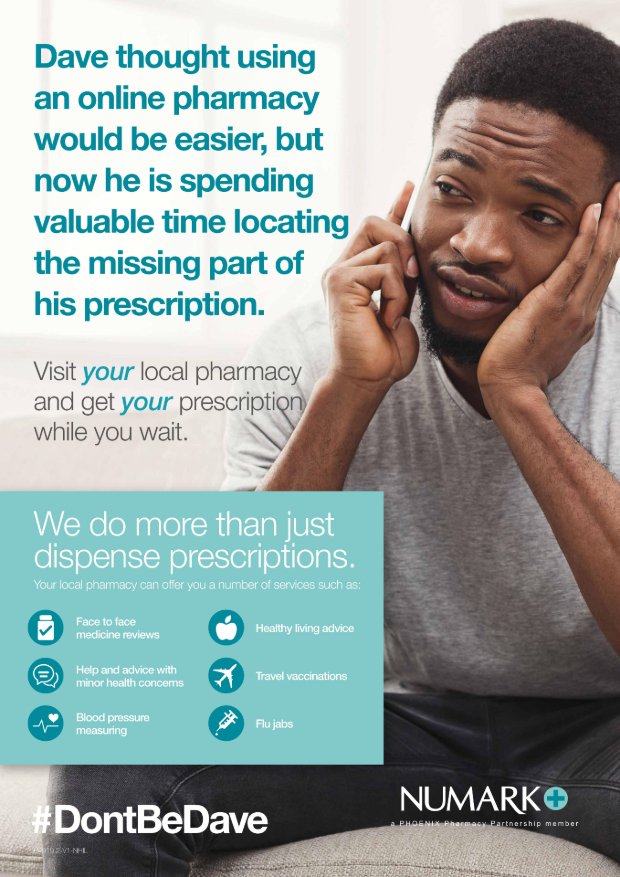 The posters depict a range of characters, including Dave, Doris and the Dixons, explaining how using an online pharmacy was less convenient than they expected.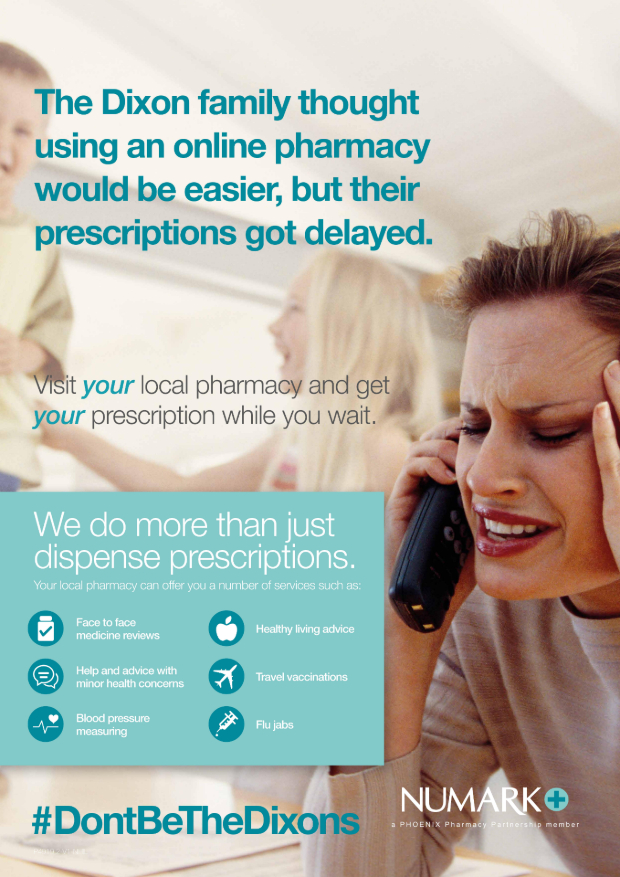 "While patients might think that an online dispensary is an easier option, not only do they miss out on the other services a local pharmacy offers, but it is also potentially less efficient and less safe," Numark added.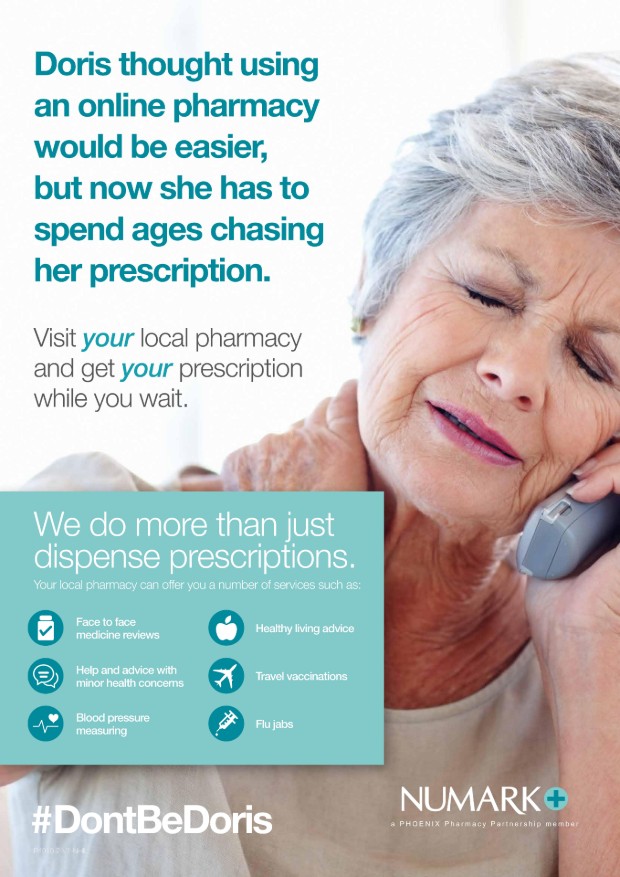 Managing director Jeremy Meader said: "Community pharmacy is all about providing patients with an accessible and high quality service.
"Online pharmacies are unable to provide the same level of personal care and we want to see patients remaining loyal to their local pharmacists, who are continuing to provide an excellent service that goes beyond prescriptions."