Male pharmacists earn 8 per cent more than women in the same role and are nearly twice as likely to earn more than £45,000, the C+D Salary Survey 2012 has revealed.
Male branch managers working 35 to 40 hours a week took home an average annual salary of £45,747, compared with the female average of £42,313. And, while more than half (51 per cent) of male pharmacists had negotiated a pay rise in the past year, only 40 per cent of their female counterparts had followed suit, the survey found. There was also a 4 percentage point discrepancy in the number of female and male pharmacist managers receiving bonuses.
The figures suggested the annual salary gap had closed slightly since last year, when C+D found a 9 percentage points difference between male and female full-time pharmacist branch managers* and also showed that pharmacy fared better than the national pay gap** of 11 per cent.
"It suggests that this is driven by factors other than an annual incremental salary increase," she told C+D. "It is known that, in general, women tend to be more reticent in challenging pay levels and less assertive than men in negotiating salaries."
Ms Watson called for more transparency in pay to resolve the issue, stressing that pharmacists with the same responsibilities in the same organisation should "receive the same salary irrespective of gender".
Women could find it "challenging" to secure senior positions in some areas of pharmacy, RPS English Pharmacy Board chair Shilpa Gohil said, stressing that the pace of change was "too slow". "Sadly, in the UK, women in the majority of professional roles, including pharmacy, do not always have equality of opportunity for progression or alternative career paths and contractual terms and conditions may differ to those of male colleagues," she told C+D.
Ulrika Dewhurst, pharmacist at Carters Chemist, London, agreed that equality was "still not as we would like it to be" in pharmacy, adding that it was "impossible to know" the full extent of the problem. "I haven't had personal experience [of discrimination], but no-one's going to say, 'I'm going to pay you less than your colleague down the road'," she told C+D.
The Equalities and Human Rights Commission said C+D's findings should be "investigated and acted upon", warning that the problem could be more acute elsewhere in the profession. "Often the part-time pay gap is higher than the full-time pay gap as there tend to be more hidden pay discrimination patterns," the commission told C+D.
*Full-time defined as those contracted to work 35-40 hours a week
** Full-time median gender pay gap 2011, ONS
The pay gap in numbers
Men are...
28% more likely to have secured a pay rise
9% more likely to be dissatisfied with their pay
25% more likely to have been promoted
Women are...
26% more likely to receive a bonus of less than £500
17% more likely to blame their employer for dissatisfaction with their salary
Source: C+D Salary 2012; branch managers working 35-40 hours per week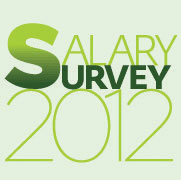 For more results, comment and news from the Salary Survey 2012 as well as tools including a salary calculator, wheel of blame, interactive map and employed/locum comparison calculator and much more click here