Adam Hamer, registration number 2071449, "failed to satisfactorily complete" 138 MURs, but submitted them anyway, the General Pharmaceutical Council's (GPhC) fitness-to-practise committee noted at a hearing on September 1.
The GPhC heard that Mr Hamer – who did not attend the hearing – had claimed he suffered from depression and had been "unable to handle the pressures" of the job.
But it stressed his "failure to engage with the regulator" after having been suspended meant he "remains a risk to the reputation of the profession".
Missing MUR forms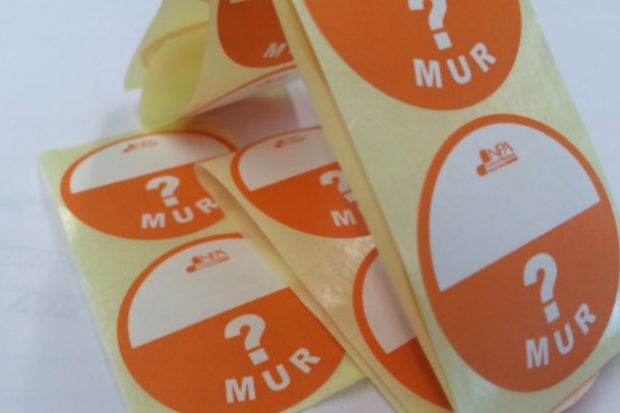 An investigation by Boots revealed that while working at a branch in the West Midlands from October 2011-March 2013, Mr Hamer had recorded 346 MURs, but only submitted 208 forms, the GPhC heard.
Mr Hamer was interviewed by Boots' pharmacist development and deployment manager, who showed the registrant 37 MUR forms which did not contain any details of the patients' medications. Mr Hamer said "he planned on writing them up later, as he could remember what had been agreed with patients in relation to medications", the regulator heard.
However, after he viewed the 37 forms, he accepted "he could not recall what had been agreed" with these patients, the GPhC heard.
Mr Hamer admitted he did not complete all his MUR interviews in the consultation room, and said he was aware that Boots' standard operating procedures require a written consent form to be completed for each MUR, the GPhC heard.
When asked about the missing forms, Mr Hamer said some of these were at his home, "but he did not think as many as 138", it heard.
The Boots investigation into Mr Hamer also revealed the number of new medicine service reviews claimed for did not match the number of forms completed – "a discrepancy of 45", the GPhC heard.
"Under pressure" to deliver MURs
The GPhC heard that during a Boots disciplinary hearing in March 2013, Mr Hamer explained he had "felt under pressure to deliver the MURs, had gotten into 'a mess' over them and had not asked for support".
In addition, he said he had "recently moved away from home and found the process quite lonely and isolating", the GPhC heard.
Mr Hamer was dismissed by Boots, and a year later wrote to the GPhC admitting the allegations and stressing that he had been suffering from "depression" and "unable to handle the pressures" of his job. Mr Hamer also stated he "acted in an inappropriate and irresponsible way, and [was] fully ashamed of [his] actions".
"No evidence at all"
Mr Hamer was originally suspended from the register in 2015. At the time, the GPhC committee suggested evidence he could provide if he wanted his suspension lifted: a return-to-practise course; a statement of reflection; testimonials from colleagues; or details of his work since his dismissal.
A year later, the GPhC had received "no evidence from the registrant at all", and ordered a further period of suspension for a year.
At Mr Hamer's third hearing on September 1 this year, the regulator acknowledged that there was still "no actual evidence from the registrant", as it had "received no correspondence" from him.
"Good character"
The lack of evidence provided for the second and third hearing meant there were "no mitigating factors" the GPhC could take into account, except that Mr Hamer was of "previous good character", it said.
It stressed it had seen "nothing" to reassure it of Mr Hamer's integrity after "almost two years", indicating further suspension "may be fruitless".
Although his original actions had "nothing to do with his competence as a pharmacist", it concluded he remained a "risk to the reputation of the profession" and ruled to strike him from the register.
Read the full determination here.