The consultation ran from December 13, 2016 to March 7, 2017, and received 3,450 responses to its online survey, and 151 postal and email responses – the highest response rate the regulator has ever received for a consultation.
More than half (54%) of respondents disagreed with the proposed guidance changes, the GPhC said.
There was also an "unusually...large" public engagement with the consultation, with 408 more responses from the public than from pharmacy professionals, the GPhC said in its report.
The regulator approved the wording change (see below) at its council meeting in London on April 6, but said the council will be asked to agree upon a final version of the "religion, personal values and belief" guidance at its June meeting.
GPhC chief executive Duncan Rudkin told C+D in an exclusive interview the following day that "it is really important for us that the consultation was not only large in scale, but also very thoughtful in the range of contributions, all of which informed the decision which the council made".
"It's about the right of individual professionals to hold their religious beliefs, and at the same time the need to make sure they don't manifest those beliefs in a way which could discriminate against some of the people they're serving."
Commenting on the high response rate, Mr Rudkin said: "It's an issue which touches on some very deep and profound bigger issues in society about the relation between professionals and [patients]."
How did people respond to the consultation?
During the consultation, the GPhC asked respondents to judge the impact of the standards on pharmacy professionals. Here are the results: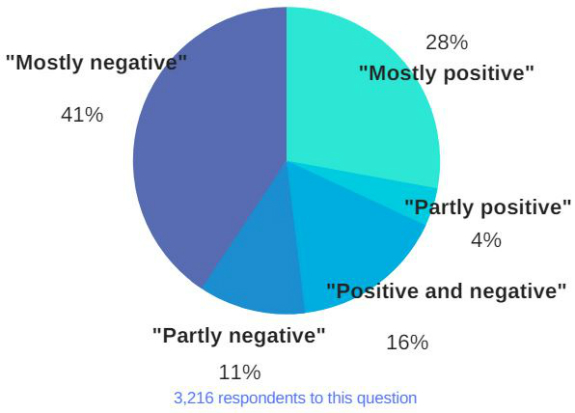 How will the the wording change?
In its proposed updated guidance, the regulator suggests that referring a patient to another health service provider may no longer "be the right option" if a pharmacist is faced with a situation that conflicts with their personal beliefs.
The document lists "a range of situations" where this could occur, including substance misuse services, hormonal treatments, and fertility and contraception services.
Rather than state that patients receive "effective care" when pharmacy professionals: "Tell relevant health professionals, employers or others if their own values or beliefs prevent them from providing care, and refer people to other providers"...
...the new guidance will state that pharmacists should: "Take responsibility for ensuring that person-centred care is not compromised because of personal values and beliefs."
Watch C+D's exclusive video interview with Mr Rudkin from January to find out more.