Asda pharmacy manager David Gallier-Harris told C+D earlier this month that during a recent inspection, he was asked "direct questions" about any "management pressure" to conduct medicines use reviews (MURs).
"Lots" of the investigation carried out by the inspector focused on "workplace pressures", Mr Gallier-Harris said on Twitter.
When C+D asked if inspections were increasingly focusing on the impact of target-driven pressure, GPhC chief executive Duncan Rudkin said: "The question of incentives and targets has always been part of the standards for registered pharmacies."
"It may be a matter of people being inspected being more aware of some of these issues, because of the high profile of the [workplace pressures] issue," Mr Rudkin said earlier this month (September 11).
He pointed to principle two of the regulator's standards for pharmacies, which includes a standard stating: "Incentives or targets [must] not compromise the health, safety or wellbeing of patients and the public, or the professional judgement of staff."
"In any pharmacy inspection...we would expect our inspectors to be looking at evidence in the pharmacy about how [all] standards are being maintained," Mr Rudkin explained.
"[Pharmacy] staff must be empowered to provide feedback and raise concerns where appropriate – and if necessary they can do that with our inspectors."
Inspectors will explore pressure complaints "in depth"
If a pharmacy employee revealed they were being placed under excessive pressure, a GPhC inspector "would explore that in some depth", Mr Rudkin said.
"If necessary, [the GPhC would] require the pharmacy owner to put in place an action plan to deal with those issues – as with any aspect of the standards."
In a consultation document published in July, the GPhC said pharmacy managers must "manage appropriately any personal or organisational goals, incentives or targets, without compromising safe and effective care".
In January, Mr Rukdin told C+D the outcomes of the GPhC's workshops on workplace pressures could inform how pharmacy inspections are conducted in future.
Are you feeling the pressure of the funding cuts?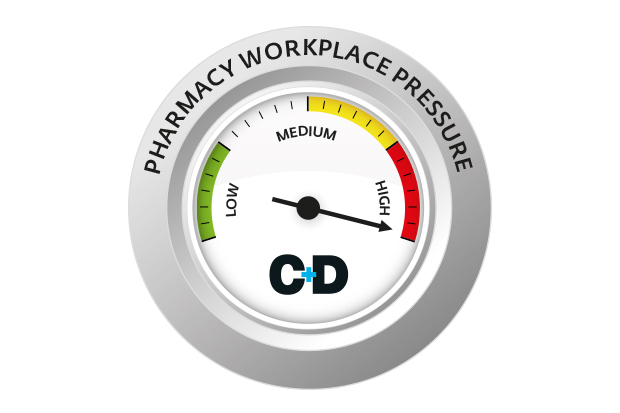 Have you noticed an increase in pressure at work as the funding cuts have started to 'bite'? Have you been asked to reduce your hours or increase the number of MURs? Or has a change of ownership affected your pharmacy?
Share your story with C+D by emailing us at this address with the subject "pharmacy pressures". We will respect all requests for anonymity.
Please provide as much detail as possible, including the relevant town or region.