The 18 pharmacies are among the 190 "commercially unviable" Lloydspharmacy branches in England where parent company Celesio UK announced in October it will cease trading (see map below).
Saghir Ahmed, head of operations and development at Imaan Healthcare, told C+D that each of the branches – most of which are in the north of England – were rebranded under the new owner's name in January.
The 18 Lloydspharmacy branches acquired by Imaan Healthcare are:
Meltham Pharmacy, 14 Huddersfield Road, West Yorkshire
Kidsgrove Pharmacy, 42 Market Street, Staffordshire
Rugeley Pharmacy, 11 Upper Brook Street, Staffordshire
Longton Pharmacy, 22 The Strand, Staffordshire
Stockport Road Pharmacy, 96 Stockport Road, Cheshire
Wellfield Pharmacy, Wellfield Medical Center, Manchester
Green Arbour Pharmacy, 65 Green Arbour Road, South Yorkshire
Bakewell Pharmacy, Unit 3-5 Holme Court, Derbyshire
Bell Dean Pharmacy, Allerton, West Yorkshire
Chelmsford Road Pharmacy, 47 Chelmsford Road, West Yorkshire
Leylands Pharmacy, Leyland Medical Centre, 81 Leylands Lane, West Yorkshire
Alton Pharmacy, 68 High Street, Hampshire
Chandlers Ford Pharmacy, 21 Hursleys Road, Hampshire
Bethune Avenue Pharmacy, 75 Bethune Avenue, Humberside
Laceby Pharmacy, 8 Caistor Road, Humberside
Hounslow Pharmacy, 115-117 Bath Road, Middlesex
Lees Road Pharmacy, 282 Lees Road, Greater Manchester
Liverpool Road Pharmacy, 79 Liverpool Road, Merseyside.
The purchases brings the total number of branches now overseen by the Merseyside-based independent pharmacy group up to 44, Mr Ahmed said.
"Plans to grow stores"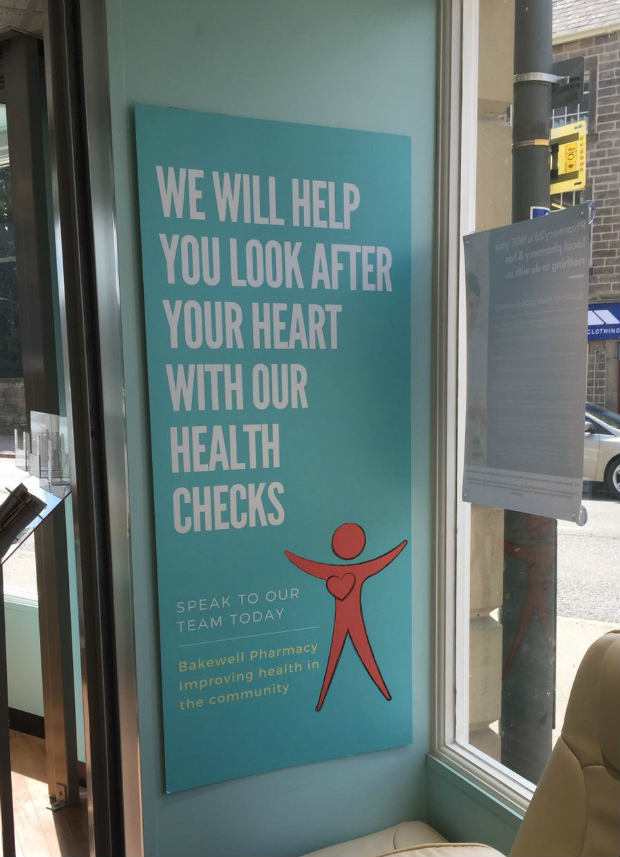 "We bought those pharmacies based on our financial analysis of them," Mr Ahmed explained. This included looking at pharmaceutical needs assessments, the location of the pharmacy, how well it was performing and local competitors.
Despite the multiple branding the stores "financially unviable…we think there is potential with each of the sites…and we have our own plans on how we want to grow them", he told C+D.
The 18 former Lloydspharmacies will contribute to the "backlog of evidence" to help secure funding for Imaan Healthcare services in other areas, Mr Ahmed said.
"The more pharmacies you have, the more patients you're interacting with, and the more data you have to be able to design these services."
The group's first priority is a diabetes test and treatment service, he said.
"We have been looking at identifying potential diabetes patients, or patients who are at risk of diabetes, who aren't necessarily being picked up by their GP or the GP hasn't been able to make headway with them," he said.
"We have been working with the councils and public health [bodies] in Oldham and Bradford and we'll soon be approaching the clinical commissioning group."
Former Lloydspharmacy staff "very engaged"
Imaan Healthcare took on all of the former Lloydspharmacy staff, Mr Ahmed said, who "have worked well with us to take on the ways of working".
"Lloydspharmacy has done a really good job in helping with the transfer," he stressed, allowing the Imaan Healthcare team to "engage with the staff at an early stage and build a rapport" with each of the 18 teams.
With nearly three months of trading under the Imaan Healthcare brand, the former Lloydspharmacy teams "seem to be performing well and are very engaged" with the group's plans for the pharmacies, Mr Ahmed added.
Where else is Lloydspharmacy ceasing trading?
C+D has now confirmed the location of 73 of the 190 branches where Lloydspharmacy is ceasing trading. The multiple declined to confirm the location of the remaining 117 branches.
You can use C+D's map to view the location of each of the 73 Lloydspharmacy branches so far confirmed for closure or sale.
Branches confirmed for closure are marked in purple, while those up for sale are marked in blue. Branches that have already been sold are marked in orange.
This map is live, and will be updated as C+D confirms the locations of further affected Lloydspharmacy branches.

Looking to buy or sell a pharmacy? Browse C+D Marketplace for the latest listings