In a letter received by the Pharmacists' Defence Association (PDA) in February – and seen by C+D – an individual who describes themselves as a "locum pharmacist" claims staff and patients at a Lloydspharmacy branch in a "medium-sized town" in the "south east of England" have had difficulties under its new owners.
Will Jennings, Lloydspharmacy head of retail operations for Sainsbury's branches, told C+D yesterday (April 18) the contents of the letter are "concerning...but it is not our belief that there is a broader issue".
You can read more from Lloydspharmacy's detailed response to C+D below.
Staff pushed to quit
The letter's author – who claims to have worked at the Lloydspharmacy in question "on an intermittent basis" – describes the branch as "an accident waiting to happen".
Staff at the branch "lurch from turmoil to playing catch-up", pushing "a number" of counter and dispensing staff to quit in the last two months, due to the conditions having "markedly deteriorated".
The altered conditions under Lloydspharmacy include "at least one, two or three less staff" for any given shift, the locum alleges. "Dispensary and counter staff are demoralised, overworked, stressed, fed up… most will leave."
The pharmacy is "very cold", "noisy" and "woefully inadequate" for the number of patients it serves, the author claims. As a result, there are "endless patient complaints about long queues, occasional errors" and the pharmacy is "multiple days behind" on its electronic prescriptions.
"We have no expectation of change, as not only is no capital development planned, we don't even have permission to buy envelopes and stamps for sending scripts back to doctors' surgeries for amendment."
For the full letter, click here.
Lloydspharmacy's response
Lloydspharmacy parent company Celesio UK bought all 281 Sainsbury's pharmacies for £125 million in 2015, with the handover completed in September 2016.
Lloydspharmacy's Mr Jennings told C+D the multiple had been "surprised" by the letter – which it received last month and has discussed with the PDA – but was "unable to substantiate its content due to it being anonymous".
"It's difficult to deal with the issues it raises without knowing the store concerned."
The company believes it is "not representative of the rest of our pharmacy network in Sainsbury's stores", he stressed.
The Sainsbury's pharmacies were integrated with "very little disruption to patients", while the rebranding caused "no interruption to colleague working", Mr Jennings added.
Responding to the letter's claims of high staff turnover at the unnamed branch, Mr Jennings said turnover of "all roles" in the former Sainsbury's pharmacies "is in line with expectations".
"We have recruited [more than] 300 new colleagues to ensure the pharmacies are resourced to the levels we would expect to allow them to operate safely and successfully."
"When colleagues leave or go on long-term sick [leave], those hours are covered according to the needs of the business and in line with standard practice," Mr Jennings added.
PDA reaction
PDA director of defence services Mark Pitt told C+D the letter is "a very poor reflection on how pharmacists believe whistleblowing complaints will be handled by the big employers".
"Pharmacists are so fearful of losing their jobs [or] bookings that they have to resort to anonymous letters to raise safety concerns."
Mr Pitt said he had found the superintendent pharmacist for Lloydspharmacy, Steve Howard, to be "genuinely concerned" by the letter, which he found "encouraging".
The General Pharmaceutical Council has also "acknowledged" the letter, which the PDA forwarded to the regulator, Mr Pitt said.
The PDA had received reports of "similar concerns" to those in the letter from "a number of members", Mr Pitt added.
Are you feeling the pressure of the funding cuts?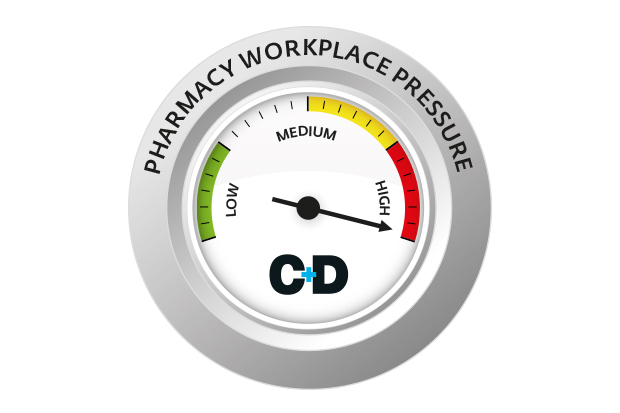 Have you noticed an increase in pressure at work as the funding cuts have started to 'bite'? Have you been asked to reduce your hours or increase the number of medicines use reviews? Or has a change of ownership affected your pharmacy?
Share your story with C+D by emailing us at this address with the subject "pharmacy pressures". We will respect all requests for anonymity.
Please include as much detail as possible. It would be helpful to include the relevant town or region.