The EMIS Web for Pharmacy system allows a pharmacy to check a patient's medical history, including previous diagnosis and attendances at A&E, x-rays, possible drug contraindications and liver function test results, as well as book follow-up GP appointments on the patient's behalf and refer them to other healthcare providers, developer EMIS Health said in a statement last week (February 26).
Rohpharm Pharmacy in Newham – the first community pharmacy to use the system – has been piloting it "for between 18 months and two years" as part of its latent TB infection service, in partnership with GP Farzana Hussain at the nearby Project Surgery, pharmacy owner Jignesh Patel told C+D.
"We can't see the consultation notes, but we can see everything else," Mr Patel explained.
EMIS Health said the system – which it claimed is the first in the UK to grant pharmacists read-write records access – has led to the team's "100% success rate in completing latent TB treatment [with] patients, while saving hours of admin per week".
Mr Patel – who is also a qualified prescriber – said the system helps save "time and money and improves patient care".
Before the software was installed, Mr Patel "would have to call GPs for a patient's notes and to find out about health issues", he told C+D. "It could be two or three days before their treatment could start."
"Now I can see what a GP has done with a patient, start their treatment and write in the notes," Mr Patel said. "We alert GPs that we've added notes to a patient's record by text message or an email."
EMIS Health said that following the success of the pilot, there is scope to roll the system out to manage other illnesses such as diabetes, hypertension and HIV.
Mr Patel has already used the system to help treat diabetics, he added. "We've had patients who've had renal failure, but GPs didn't think of moderating their medicines. By identifying and working with GPs, we can address these issues."
"Revolutionary" for GPs
According to EMIS Health, Dr Hussain said the software has been "revolutionary" and "saved [her] practice up to two hours a week in admin".
"Before, I would hope and pray that the prescription actually got to the pharmacist and that the patient understood what they were taking," Dr Hussain said. "Now, I am confident that my pharmacy colleagues can check test results and dispense appropriately, and also have a consultation with the patient."
Mr Patel said his pharmacy already has access to EMIS patient records for three other GP practices in his area, and he "cannot wait for read-write access and sharing of records…to spread to all pharmacies nationally".
While he acknowledged that pharmacies can access patient information via the summary care record, there is "nothing like being able to see a patient's records and act on them", he said.
Next steps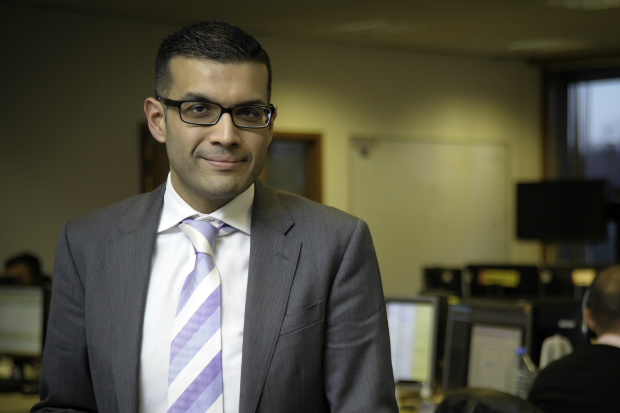 Shanel Raichura, EMIS Health community pharmacy general manager, told C+D the company is "still looking at how we can further integrate this technology."
"We want to look at secondary care and how [pharmacists] can be in receipt of a [hospital] discharge note in England."
"The benefits have been seen locally, and they can be replicated nationally," Mr Raichura added.
Last month, pharmacy organisations called for community pharmacists to have full read-write access to patient records to help tackle 200 million medication errors across the NHS each year.