"We are 100 yards from the conference floor and we are not going to hear [about pharmacy]," journalist James Cusick, who was chairing the panel event at the conference in Manchester yesterday (October 2), said to Mr Afolami.
Mr Afolami, Conservative MP for Hitchin and Harpenden, responded: "All I can say is that at the moment it is very difficult from a political perspective around all things NHS focused."
He added that the NHS is "so politically charged" and "the case [for pharmacy] needs to be made to the right ministers, [health select committee chair] Sarah Wollaston, for example, not just the health secretary".
Pharmacists should not expect MPs to "automatically understand" why community pharmacy is important, the newly elected MP also told delegates.
"It isn't necessarily obvious to everyone – making pharmacy's case to the right people will pay dividends," said Mr Afolami. "Things will change when people understand."
"MPs have lots going on, lots of people making really good cases all the time. You have to understand why something matters," Mr Afolami said.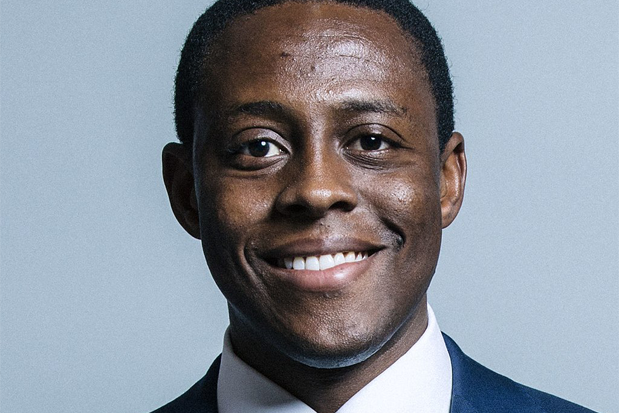 Make financial benefits clear
Mr Afolami (pictured above) told delegates that the clinical benefits of community pharmacy are clear, but the financial benefits need to "be made much more squarely".
"I am one person; I can help do that and I am very welling to make that case – give me information and ammunition to do so," he said.
James Noyes, head of policy and strategy at think tank ResPublica, agreed it is important to make the case for pharmacy's financial benefits.
"If we get this right, people [will] go to pharmacy as first port of call. That is the sort of thing that would make sense in government and change the political will that we're talking about," Mr Noyes said.
Making an integrated IT system work
Mr Afolami also stressed the "clinical benefit of an integrated IT system" for pharmacies and the NHS.
"I don't think people don't believe pharmacists can handle information correctly," Mr Afolami said. "The problem is making the integration system work. [An] execution problem rather than an overemphasis on data sharing."
"Let's use technology in a positive way with community pharmacy," he added.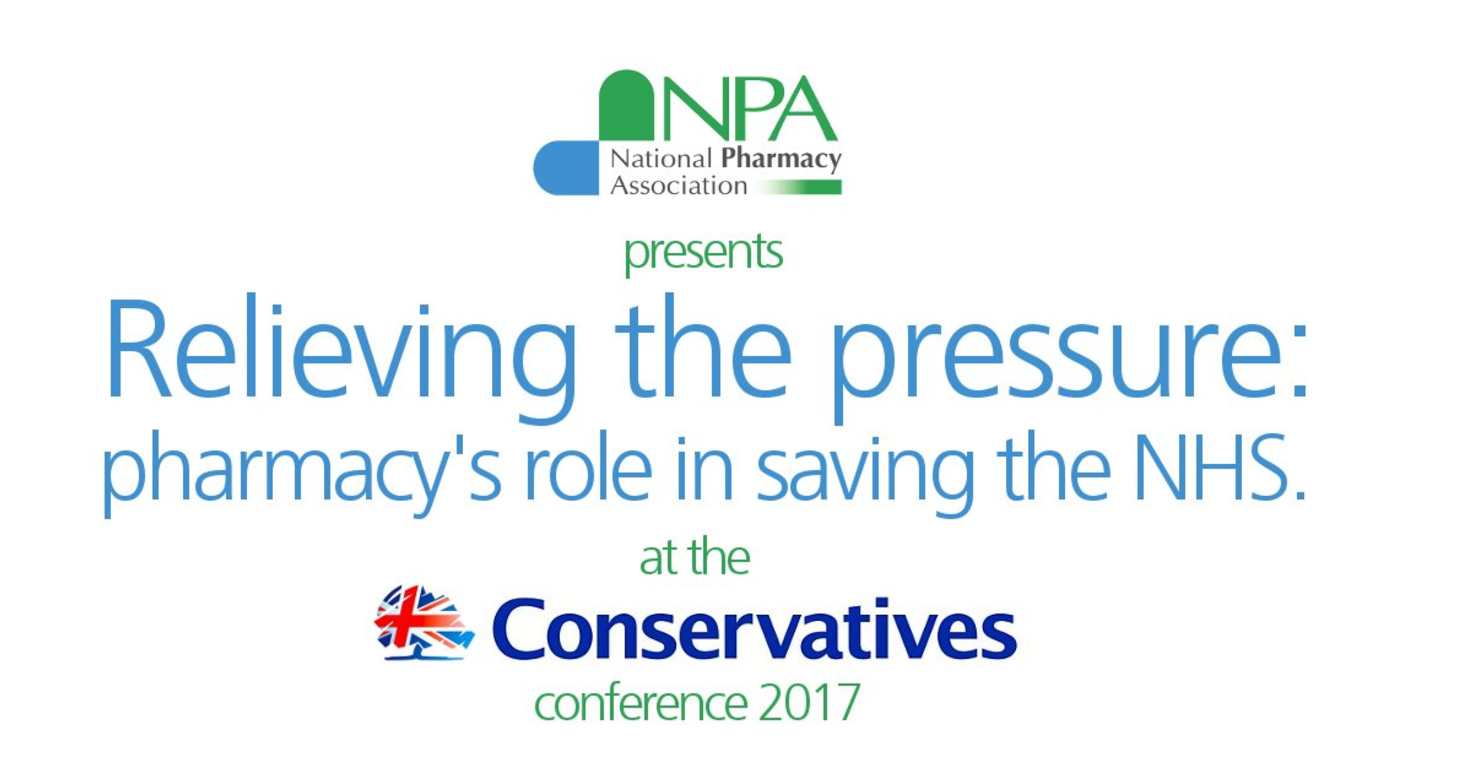 NPA gauges pressure at the conference
Following the Labour and Liberal Democrat conferences, the NPA again hosted a stand at the conference, taking blood pressure readings of conference delegates and MPs, to raise awareness of the services community pharmacy can offer.
The NPA team told deputy news editor Annabelle Collins they had already advised some delegates to urgently make a GP appointment after taking their readings.
Health secretary Jeremy Hunt also visited the stand, during the NPA's fringe event (see below).
Waiting in the blood pressure queue.. It's been a hit at all 3 conferences. MPs already being referred on #CPC17 pic.twitter.com/zbxNR6yYOq

— Annabelle Collins (@CandDAnnabelle) October 2, 2017
Getting my blood pressure results @NPA1921. I look worried becos my pulse rate was high the first time round. Took 3 goes to relax #CPC17 pic.twitter.com/v9qJjbhoUa

— Annabelle Collins (@CandDAnnabelle) October 2, 2017
We jumped out of our fringe event to meet Secretary of State for Health @Jeremy_Hunt at our #CPC17 stand & discuss our desire to do more. pic.twitter.com/c9PLyR6oFm

— NPA (@NPA1921) October 2, 2017